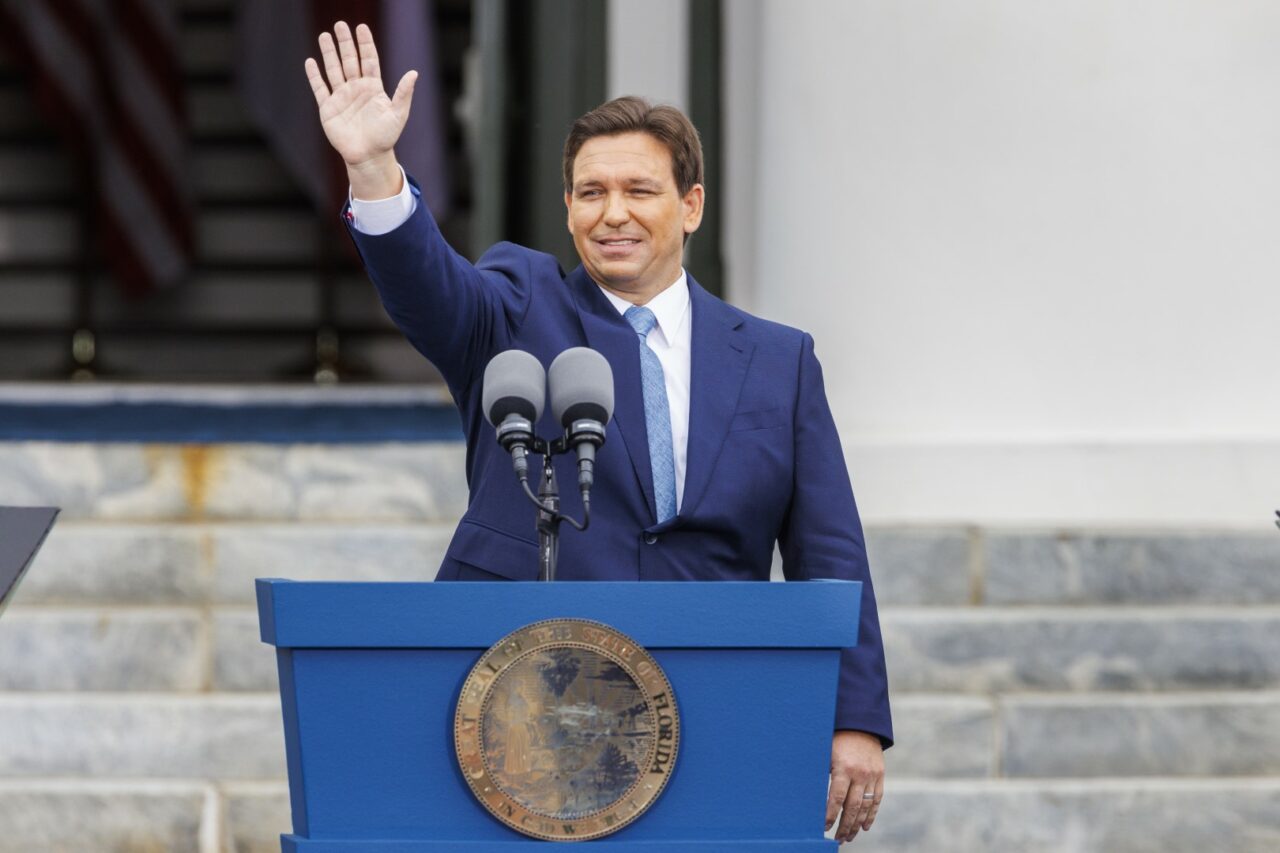 For DeSantis, politics flows from policy.
Fresh off a dominant win in the 2022 Midterms, Ron DeSantis has a popular mandate to take his results-driven conservative leadership even further in 2023.
After DeSantis' inauguration Tuesday, the Florida Governor will focus on a wide range of policy priorities to reaffirm freedom for all Floridians. One is the "heartbeat bill," which would protect unborn children from abortions at least six weeks into pregnancy. Another is paycheck protection for teachers, preventing union officials from automatically deducting dues from teacher pay in an attempt to fund liberal political initiatives. By protecting teachers' paychecks, DeSantis is intent on increasing their pay and ending the pervasively negative impact of teachers' unions on our kids.
DeSantis is also poised to fulfill his promise and advance the right to carry legislation, with the goal of bringing Constitutional Carry to Florida. A recipient of the rare "A+" rating from the National Rifle Association, DeSantis is a staunch advocate for gun rights, and Floridians can expect the Second Amendment to be defended yet again in the new year.
Another priority for DeSantis is his planned investigation of COVID-19 wrongdoing on the part of vaccine manufacturers, urging a grand jury to explore potential COVID-related crimes and issue indictments as needed. Given that hundreds of millions of Americans have been vaccinated, DeSantis understands the stakes are high. And, while he is no vaccine skeptic himself (as the Left ridiculously claims), DeSantis is fully justified in ensuring the jab's safety and efficacy.
Then, of course, there's more broad-based education reform, and DeSantis is America's most vocal Governor on that issue. He makes sure left-wing indoctrination stays out of schools and stops infecting the minds of young students. After signing the Stop Woke Act and Stop the Sexualization of Children Act into law last year, he sent two clear, forceful messages to radical leftists intent on bringing inappropriate gender- and sexuality-based identity politics into Florida classrooms.
Woke ideas like transgenderism, "critical race theory," and "White privilege" have no place in elementary schools, and DeSantis is right to use common sense. After all, most Americans believe in common sense too, and they want students to focus on math, reading and other actual subjects. Looking out for parents and children alike, DeSantis is now taking a hard look at drag shows marketed to kids.
From clamping down on teachers' unions to limiting transgender surgeries for minors, DeSantis will end up being one of America's most accomplished Governors in one of the country's largest states, setting the standard for all other leaders to follow. He is not about words; he is all about action.
At the same time, DeSantis isn't just some flame-throwing ideologue. He understands good governance is his duty as an elected official, responding to his popular mandate and leveraging it into public policy that improves the lives of Florida citizens. DeSantis' hurricane responses in 2022 are testaments to his competence and professionalism.
If those of us who support DeSantis and urge him to run do in fact succeed, he will be perfectly positioned as a governor and a leader. DeSantis will be able to point to countless results that have made a difference in Florida, not just vague slogans and superficial talking points. His platform is a call to action, providing a viable, transformative blueprint for other Republican lawmakers around the country to follow.
For DeSantis, politics flows from policy. He is the adult in the room, believing unconditionally in good-faith leadership, not just the political posturing that runs rampant in Washington, D.C.
Therein lies a warning to Democrats heading into the new year: DeSantis is the best choice to win the presidency in 2024 and reform the Washington swamp. He will bring freedom to the nation's capital, just like he made Florida the national home for freedom.
DeSantis' resume is his home state, and 2023 will prove there is no stronger presidential resume in all of America. It will set the blueprint for getting the nation back on a path of security and prosperity. We are Ready for Ron to run.
___
Gabriel Llanes serves as Executive Director of Ready for Ron, the only credible organization working to draft and elect Ron DeSantis as president in 2024. He is based in Miami.