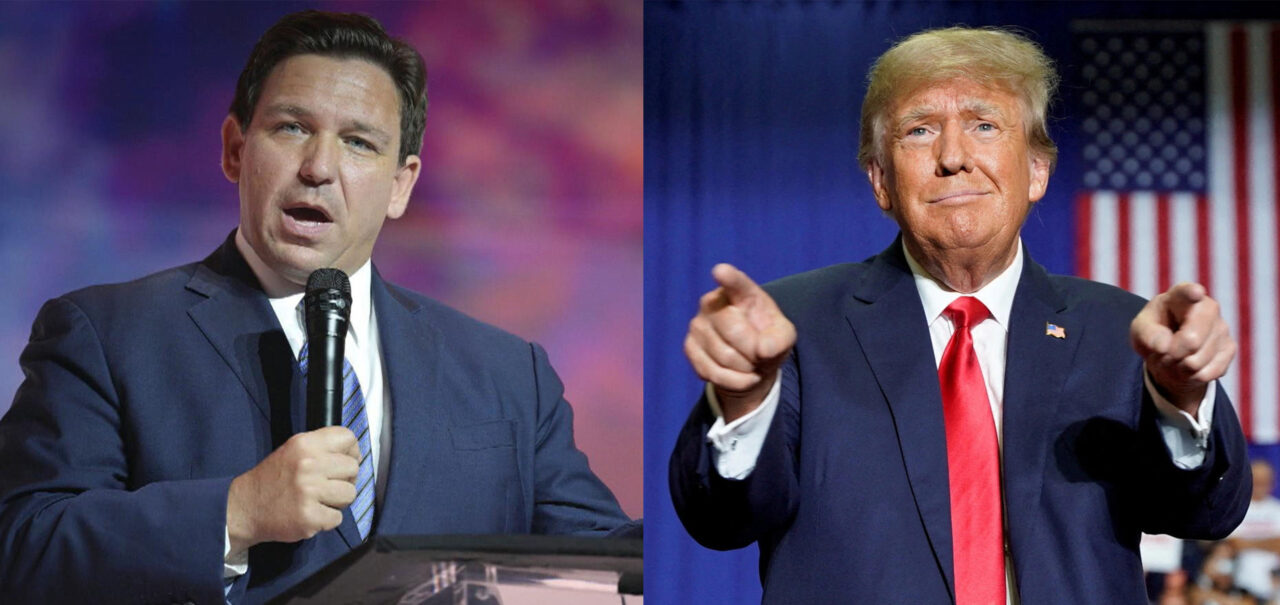 Other candidates draw 'meager support.'
Fresh polling from after the new year shows Ron DeSantis continues to perform well against Donald Trump in a hypothetical GOP Presidential Primary.
The latest Morning Consult poll conducted from Dec. 31 to Jan. 2 shows that while Trump still leads a crowded field including DeSantis and other potential 2024 Republicans, the former President's advantage is diminishing.
Trump holds strong plurality support, with 45% of those polled. DeSantis, at 34%, is 11 points back, and the only serious threat to Trump's primacy. Former Vice President Mike Pence placed a distant third, with just 8% support. Tying in fourth place at 3%, meanwhile, were former Ambassador Nikki Haley and former U.S. Rep. Liz Cheney, whose anti-Trump Republicanism continues to fizzle in polls.
The Morning Consult analysis underscores trends that favor DeSantis, meanwhile.
"Just over a year out from the Republican Party's first presidential nominating contest, Trump remains the front-runner in a crowded field, backed by 45%. However, that figure is at its lowest point since Morning Consult's daily tracking of a hypothetical large field began in December."
"Since Morning Consult's daily tracking of the so-called invisible primary began in December, the share of potential 2024 Republican primary voters supporting Trump's bid has dropped to 45%, from 50%, while the share backing DeSantis has increased to 34%, from 30%," the analysis continues, noting "meager support" for other options beyond the top dogs.
Meanwhile, polling suggests DeSantis, and not Trump, may be the better matchup against President Joe Biden, should the incumbent Democrat ultimately be nominated for a second term. Biden leads Trump 44% to 40%, but is tied against DeSantis at 42% in a hypothetical contest.
Ultimately, Trump's salvation in 2024 may be the insulation a crowded field affords him in a GOP Primary. Morning Consult polling from December shows Trump and DeSantis are effectively tied in a two-person race, though what's clear is that no such thing will manifest in the early going.