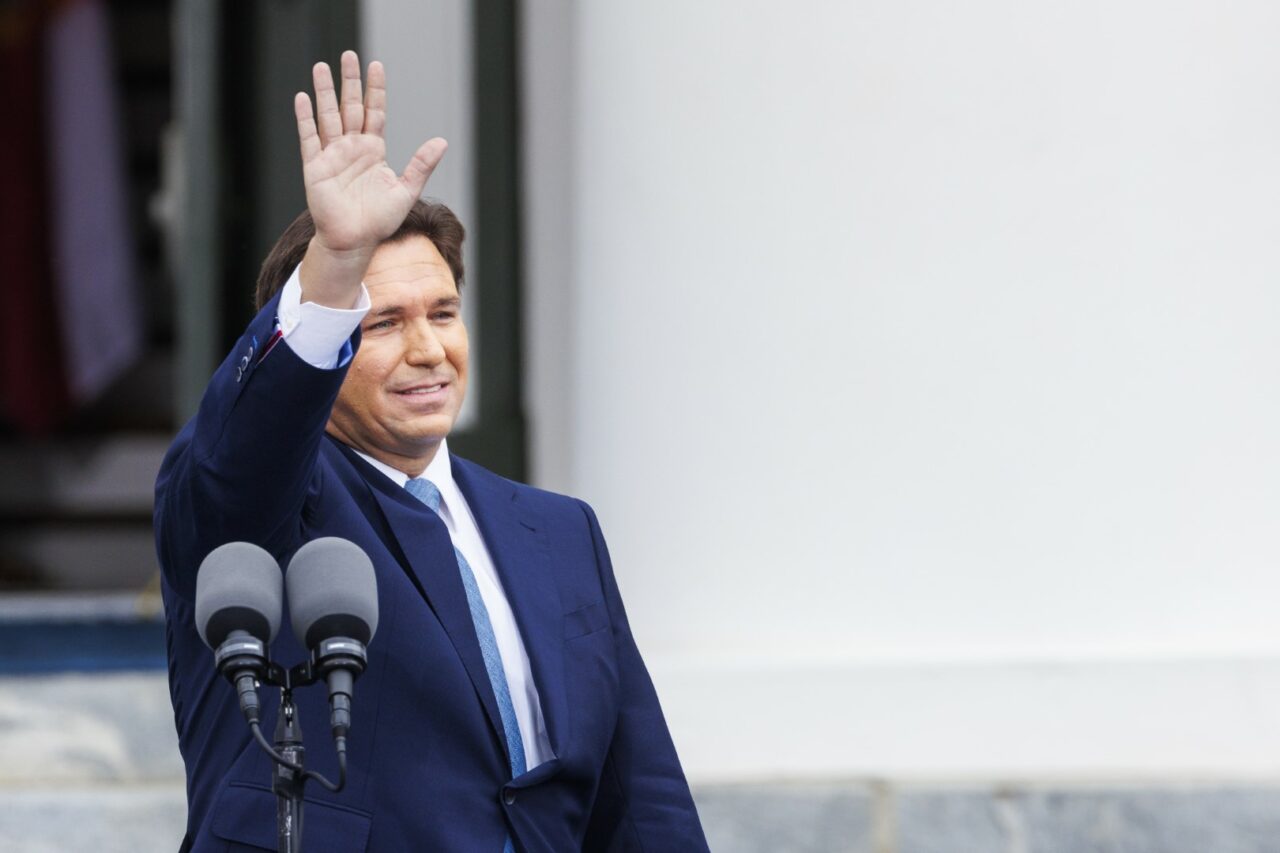 Several departures appear voluntary, but there seems to be a push to change leadership at some agencies.
With the inauguration now behind him, Gov. Ron DeSantis starts his second term needing to fill top spots in key agencies.
Several departments, including the agency that oversees Florida's nearly $40 billion Medicaid program, had leaders step down between DeSantis' re-election and the start of the year. Some departures appear voluntary, but there also seems to have been a push to change the leadership of one or two agencies.
The Agency for Health Care Administration, the Agency for Persons with Disabilities, the Department of Economic Opportunity and the Department of Highway Safety and Motor Vehicles are without announced leaders. The post of insurance commissioner, which oversees the state's Office of Insurance Regulation, is also vacant.
Simone Marstiller, who had overseen AHCA, submitted her resignation letter Nov. 9, the day after DeSantis's re-election. Marstiller had been a longtime state employee and even had a stint as an appellate court judge, but she also had worked as a lobbyist for Gunster.
Sources tell Florida Politics that Jason Weida is the leading candidate for the position. Weida has been Marstiller's chief of staff since the summer of 2022.
The Agency for Health Care Administration did not respond to a request for comment.
Dane Eagle, a former Republican House member from Cape Coral, resigned as Secretary of the Department of Economic Opportunity on Dec. 5, saying Dec. 30 would be his last day in office. DeSantis, though, has not named a successor to Eagle, even on an interim basis.
It's unclear who is in charge of the agency, which has more than 1,500 funded full-time positions and a budget of more than $1.3 billion. An email seeking comment from a DEO spokesperson was not returned Tuesday.
Longtime Agency for Persons with Disabilities Director Barbara Palmer sent her resignation on Dec. 2 at the Governor's request.
"Helping protect the health and safety of individuals with developmental disabilities has been my privilege and the pinnacle of my career," Palmer wrote in the letter. "Since my start at APD in 2011, with the help of our dedicated and professional staff, we have worked to improve the lives of some of the most vulnerable citizens of Florida." 
Meanwhile, the Office of Insurance Regulation is without its top three regulators and speculation over their replacements has become social media fodder.
Florida's top insurance regulator, David Altmaier, announced his resignation days after Florida lawmakers passed sweeping legislation changing how the state's property insurance market works. The measure limits lawsuits, makes Citizens Property Insurance less attractive to homeowners and sets up a $1 billion reinsurance fund.
In addition to Altmaier, Susanne Murphy and John Reilly have also left OIR. Murphy was the Deputy Commissioner of Property & Casualty but left the post for a job at the insurance law firm, Meenan PA. Reilly was the Deputy Commissioner of Life & Health but stepped down for a position at Oscar Health.
Altmaier's replacement became Twitter buzz over the holidays, with DFS chief of staff Frank Collins III posting that Michael Dobson is not seeking the position.
Dobson currently is the general counsel to Chief Financial Officer Jimmy Patronis and, according to Dobson's "rumor control" post, "wants to stay onboard" in that position.
The Insurance Commissioner is required by law to, within the decade before being named Commissioner, have had at least five years of experience in the private insurance industry or at least five years of experience as a senior examiner or regulator at a state or federal agency that has responsibility over insurers or insurance agencies. Dobson does not meet the statutory qualifications.
Collins referenced the statutory requirements in the post and said the "process" would be followed.
Turnover following an election is not unusual. But the new six-year lobbying ban that went into effect Jan. 1 also has had an impact.
Voters first approved the ban in 2018. During the 2022 Legislative Session, legislators passed bills clarifying which executive branch officials and judges were covered by the six-year ban and creating penalties for persons violating the new ban.
Before Jan. 1, top state officials had to wait two years before lobbying their former employers. The new ban also has a much broader prohibition on lobbying, so former agency heads are not only blocked from lobbying their former employer but also banned from lobbying the Legislature.
Florida law precludes former executives from lobbying the agencies they served and the executive office for two years. The ban doesn't apply to lobbying the Florida Legislature.
Gray Rohrer contributed to this story.