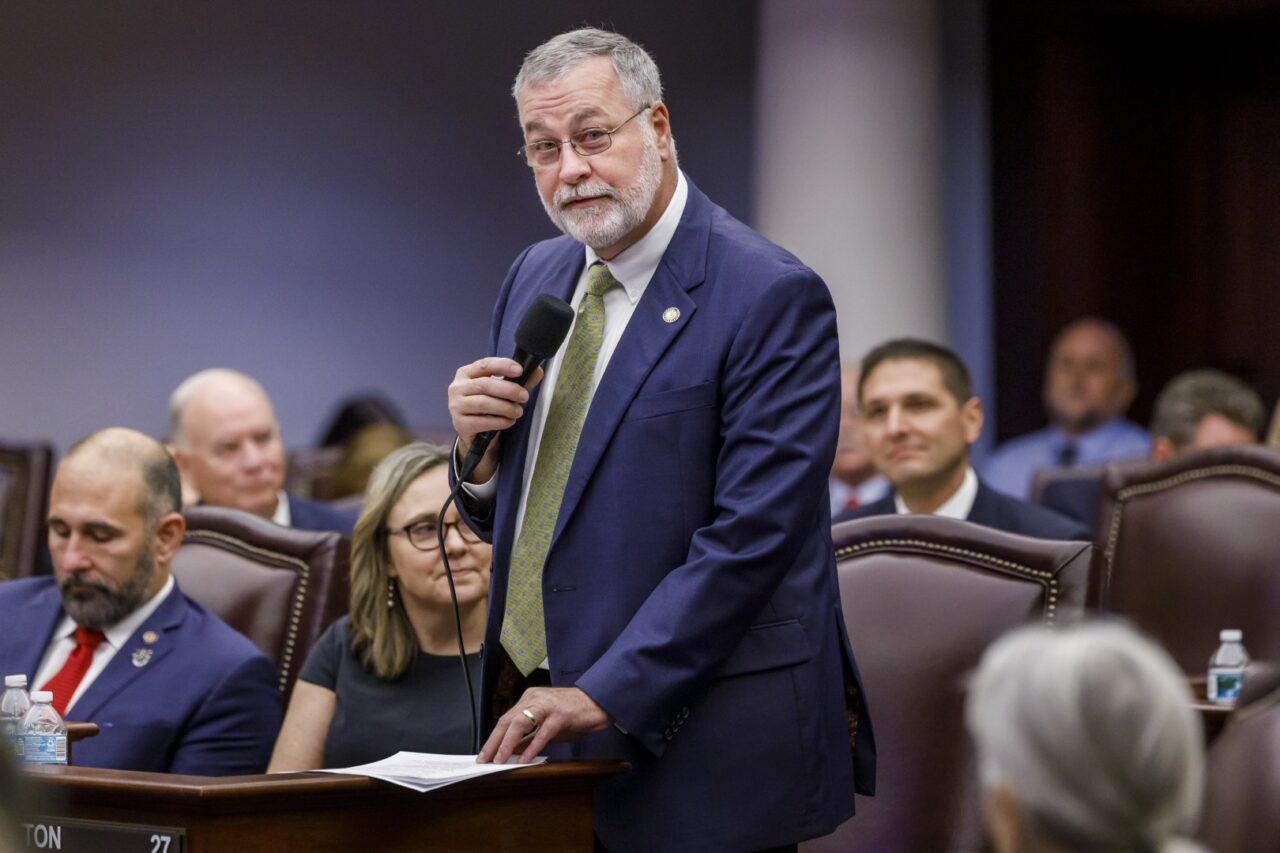 'At the local level we need to make sure they have every plausible line item in their contract.'
While state disaster recovery workers have pushed to clean up and rebuild Southwest Florida and other parts of the state hit hard by Hurricane Ian last year, a combination of conflicting local, state and federal rules have meant some aspects of the recovery process will take longer than expected, Florida's top disaster response official told a Senate panel.
Division of Emergency Management Executive Director Kevin Guthrie told the Senate Select Committee on Resiliency some local government contracts don't always spell out every type of debris removal they need, causing the state to step in and prolonging the recovery process.
"At the local level we need to make sure they have every plausible line item in their contract," Guthrie told the committee.
He cited instances in Lee County and Charlotte County where state contracts had to step in to provide debris removal services, because contracts didn't cover all the various types of debris caused by the storm: private and commercial property debris, debris in water, and derelict vehicles and vessels.
Guthrie also warned that a state law giving owners of boats 45 days after a disaster to recover their property could complicate federal reimbursements to the state for the removal of derelict vessels. That grace period gives boat owners a chance to recover their property, but the Federal Emergency Management Agency could deem the removal of a derelict vessel after that time period to be not an emergency cost and attempt to claw back any payments.
Among other suggestions for speeding the recovery process, Guthrie also said permitting for temporary housing in disaster areas could be expedited to help get hurricane victims out of shelters faster after a storm, and recommended state law regarding when the money in the Emergency Preparedness and Response Fund can be used should be clarified.
Committee Chair Sen. Ben Albritton, a Wauchula Republican, said Guthrie's recommendations were reasonable but didn't commit to pursuing any specific change in state law.
"We're going to go back and look at those individually and figure out, quite frankly, how doable are they," Albritton told reporters after the meeting. "I've learned one thing in this entire process is that things that look really simple are rarely really simple."
One area Albritton does appear eager to pursue is blocking the identity of deceased storm victims from the public in the immediate aftermath of a hurricane. Guthrie said lawyers and other commercial enterprises, as well as media outlets, sought to get the names of the deceased from state records.
"It is troublesome when you have folks that are looking to exploit information for private gain when maybe families haven't been notified or maybe they haven't developed all of the circumstances to what may or may not have happened to a victim," Albritton said. "So I intend to look very closely at that one because in the human element of all the things we're looking at, that one rings a bell with me."