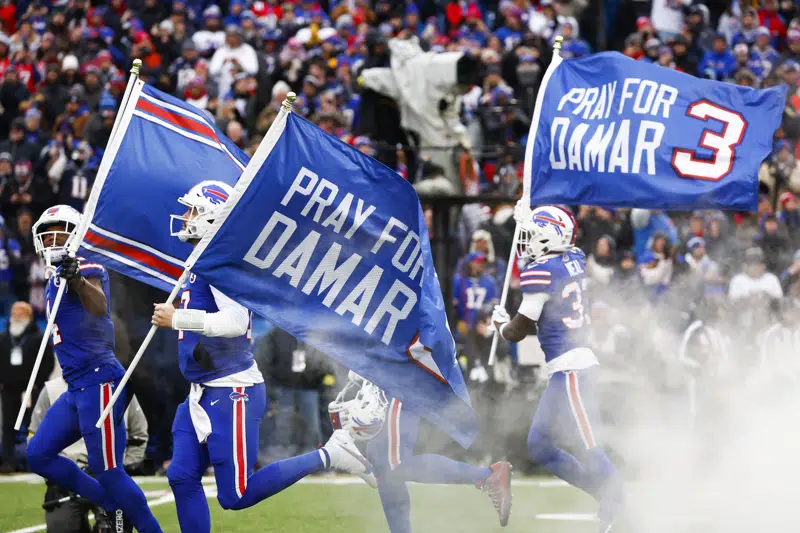 'If you don't know CPR, please sign up.'
Had it not been for the Republicans in the U.S. House of Representatives taking a historically long time to figure out who they wanted to lead their party, the life-threatening injury to Buffalo Bills safety Damar Hamlin would have far and away been the No. 1 news story in the United States last week.
His injury, quick treatment and survival of a cardiac episode on the playing field touched a nerve with millions, including Nassau County leaders.
"As we witnessed in the last week, there's been a lot of awareness focused around cardiac arrest, CPR, AED (automated external defibrillator usage," Nassau County Commission Chairman Klynt Farmer said this week. "There's an AED right here by the outer door (of the Commission chambers). 
"If you don't know CPR, please sign up. You know, our (Emergency Operations Center) Director (Tim) Cooper can get you in touch with the training resources to learn CPR, learn the Heimlich maneuver."
He said he once helped save a woman's life in a busy restaurant with the Heimlich maneuver — that the training kicked in when necessary. 
"If you don't know these things, please know them, because I may be the guy on the floor, and I expect people to respond," Farmer said. 
It was Bills assistant athletic trainer Denny Kellington credited for the quick action on the field that revived Hamilin, using CPR and defibrillation.
"We encourage all our fans to continue showing your support and take the next step by obtaining CPR certification," the Bills said in a statement. "The Buffalo Bills and our partners are dedicated to providing support for those resources; CPR certifications, AED units, and developing cardiac emergency response plans within our community."