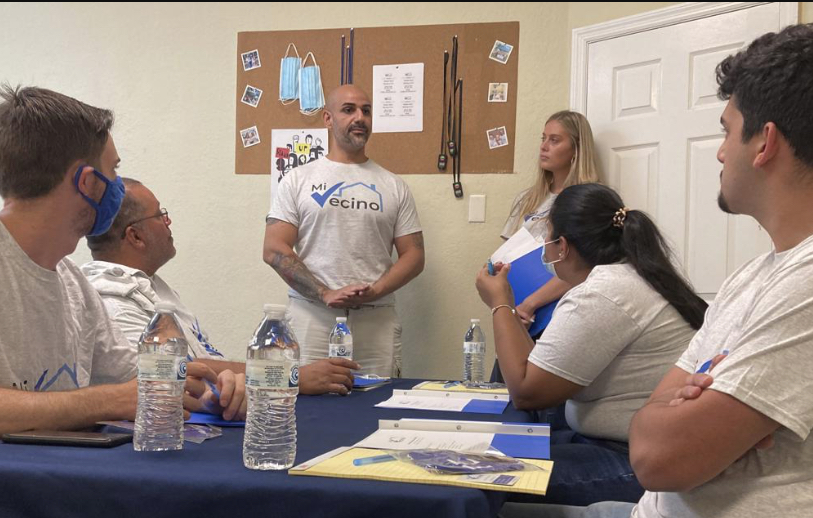 The Mi Vecino founder says his on-the-ground experience will prove valuable.
Political consultant Alex Berrios is announcing his candidacy to lead the Florida Democratic Party.
"Florida needs bold leadership with experience, vision and a plan to win. That's why I'm announcing my candidacy for Chair of the Florida Democrats," Berrios tweeted. "A changing of the guard can be hard but necessary. New ideas and approaches are what we need."
Berrios founded Mi Vecino, an organization dedicated to registering voters. He suggested his on-the-ground experience would deliver important change to the state political party.
"I worked hard for years, starting as a local Dem volunteer and ending as Senior Advisor at FDP, where I managed multiple departments," he posted on Twitter.
"I co-founded the data-driven organization Mi Vecino Florida and raised millions for year-round voter registration and organizing. I've been on every side of this equation and know what the job takes. Because of my years of direct experience, I will hit the ground running and not lose one year as other Chairs do when they start from scratch. I've stayed involved at the executive level and am ready to get to work for us."
The announcement came a day after Florida Democratic Party Chair Manny Diaz retired following abysmal performance by Florida Democrats in the 2022 Midterms. In November, Republican Gov. Ron DeSantis won re-election by more than 19 percentage points, Republican U.S. Sen. Marco Rubio won another term by nearly 17 points, the GOP picked up four U.S. House seats and legislative Republicans secured a supermajority in the state House and Senate.
Of course, voter registration efforts over the last two to four years also showed tremendous weakness on the part of Democrats. As Florida Republicans secured a lead in registered voters for the first time in history, Democrat registration stalled.
That left some questioning if Berrios' background actually signals success.
"ABSOLUTELY NOT," tweeted state Rep. Angie Nixon, a Jacksonville Democrat. "This. Is. A. HARD. NO."
"It's the audacity for me," tweeted state Rep. Michele Rayner-Goolsby, a St. Petersburg Democrat.
But others welcomed the news. Gun safety advocate Fred Guttenberg cheered the announcement.
"I love my state, but our party is broken," Guttenberg tweeted. "Thankful for your leadership and excited to see what happens next."
Reed Galen, co-founder of The Lincoln Project, also offered praise and tweeted, "Can't think of anyone better than Alex Berrios to take on this task."