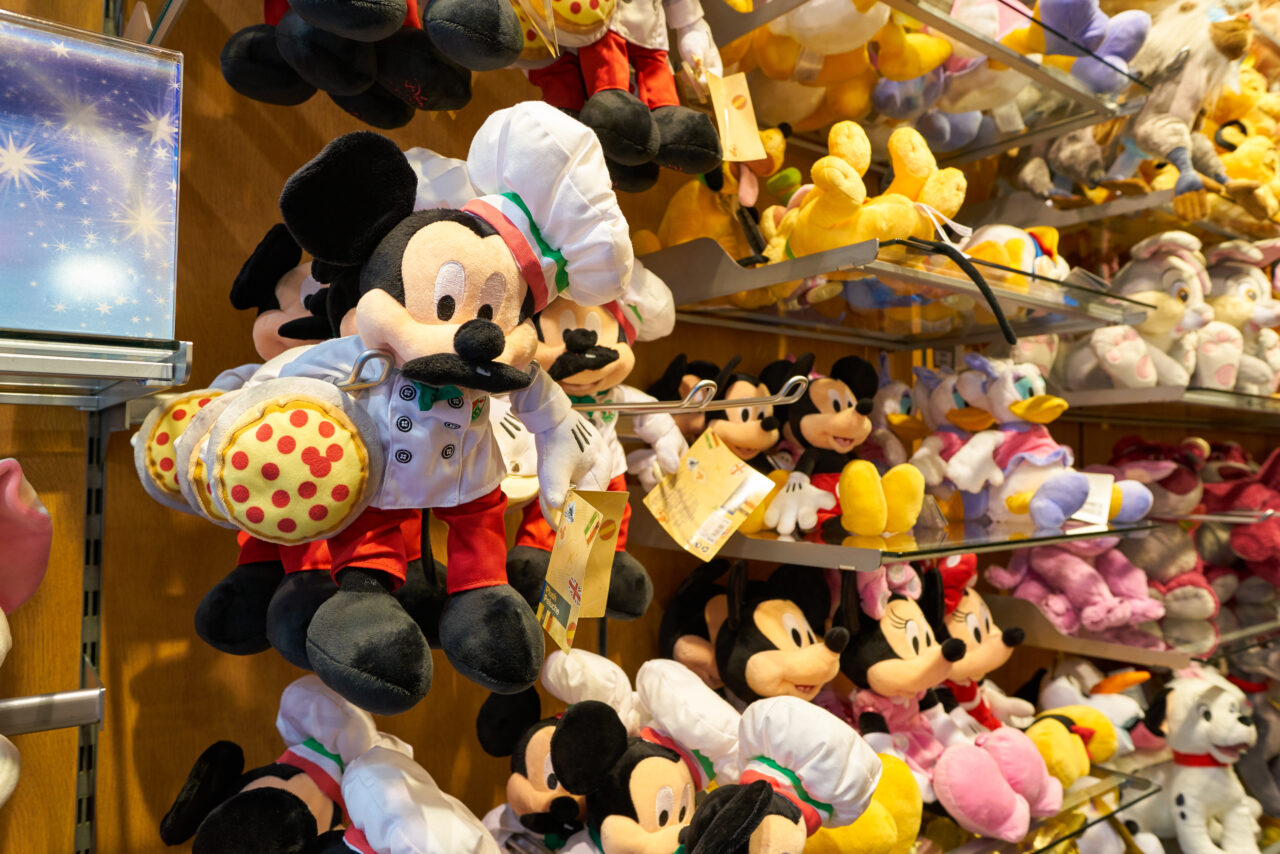 'Clearly, they didn't make millions and millions of dollars.'
Kissimmee residents Christopher and Hannah Martin sold Mickey Mouse ears, masks and other items adorned with Disney characters that were just as cute as the Disney official merchandise and even better, cost less than the real stuff.
At least hundreds, maybe thousands, bought the Martins' products sold online and through the Martins' Secret Disney Group.
But business got disrupted.
Christopher Martin, using mouse emojis, warned his followers Disney wanted to shut down their Facebook page which had grown to more than 35,000 followers, so he encouraged fans to migrate to a new Facebook group.
Some complained Disney was monitoring them online.
And they were right. Or at least Disney's legal team was watching.
Multiple social media posts were added as court documents when Disney sued the online retailers last month in U.S. District Court, accusing them of copyright and trademark infringement for selling unauthorized products using Disney's copyrighted properties.
Disney said it tried to resolve the issue without litigation and sent two cease and desist letters in December 2021. The Martins lied and promised to shut down their enterprise but instead made "superficial changes to their business" and kept selling items, Disney said in the lawsuit.
Furthermore, Disney said in the lawsuit, the Martins confused customers by suggesting their Secret Disney Group was tied to The Walt Disney Co.
Disney pointed to how the Martins listed their shop's address as "Walt Disney World Resort" on their website and sometimes held giveaways that featured both licensed Disney merchandise and the Martins' items.
When the Martins started their second group, the Sparking Dreamers, they "went so far to apply for registration with the U.S. Patent and Trademark Office," Disney's lawsuit said. Disney complained the Sparkling Dreamers logo deliberately evoked the iconic image of Disneyland's park entrance.
Disney asked the Martins multiple times to withdraw their trademark application, and the couple finally did, the lawsuit said.
The couple "has not only ignored Plaintiffs' demand to surrender any and all infringing merchandise within its possession," the lawsuit said, but "has used sales promotions to sell as many infringing products as quickly as possible — including as recently as November 2022."
Companies like Disney are vigilant in protecting their intellectual property rights to keep their brands strong and if they don't act, over time, their rights can get chipped away, said Darryl Wilson, the associate dean for faculty and strategic initiatives at Stetson University's Law School.
"Once you establish that you have property rights, it's up to you to police your property rights, if you want to protect them. Those at the high end of establishing a lot of intellectual property rights, they protect them vigorously. Disney World has gone after nursery schools and kindergartens who decided to use their characters without permission. They will go after everyone … Bigger companies, they take it quite seriously, and you can expect them to act on it — and Disney is one of the biggest," said Wilson, a professor with expertise in intellectual property law. "Usually, cease and desist letters are enough, but apparently it wasn't enough here."
How much could Disney win from the lawsuit?
Wilson pointed out the Martins don't have an attorney listed in court records — which he said wasn't a good sign for the Martins facing litigation against a multibillion company.
The Martins, "clearly they didn't make millions and millions of dollars," Wilson said. "Big damage awards are great, but it goes back to you can't get blood from a turnip, right? . You're not going to get too much from these small companies, but nonetheless the action is worth it, Disney is such a big company, they can pay their lawyers to take these steps and hopefully minimize the need to take these steps later on" since these lawsuits send a loud message to other unauthorized sellers.
It's hard to know how successful the Martins were, but they gave some clues on their social media posts.
The Martins ran what sounded like a two-person operation. They said on social media their enterprise took over their house in Kissimmee until they rented more space. Christopher complained in one post he was going through 500 emails from unhappy customers trying to customize their already placed orders after a sale.
"Going crazy? Yes. But trying to sell out this week," Hannah wrote with a picture of piled-up Mickey Mouse ears. "Only more 200 orders to go LMAO."
Disney's Central Florida-based attorneys who are handling the lawsuit declined to comment on the pending litigation and the Martins did not respond to a request for comment.