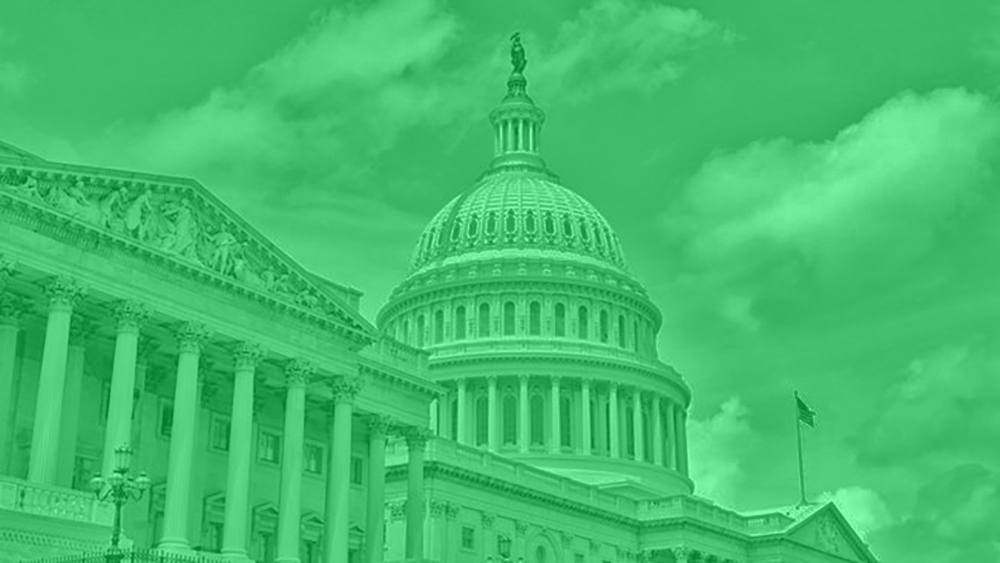 The migrant crisis shows the complicated nature of politics in Florida.
To the Keys
The arrival of hundreds of migrants in the Florida Keys overwhelmed local resources and consumed the attention of Florida's congressional Delegation. After more than 500 Cubans and 200 Haitians landed by sea, Sen. Marco Rubio sent a letter to Homeland Security Secretary Alejandro Mayorkas demanding prompt attention.
"This situation is the predictable result of this administration's open border policies, where, as a result, migrants risk their lives on makeshift boats," the Miami Republican wrote.
"That message has been complimented by lax border security measures and weak enforcement of our immigration laws. In Cuba, the Biden administration continues to gloss over the regime's abuse of political prisoners, its denial of basic human rights, and its failure to conduct free and fair elections. These policies, among others, have undeniably contributed to the increase of migrants arriving in the United States."
But the message also showed the complicated politics in Florida, demanding better security of the border while seeking migrants to be recognized as refugees. Rubio's letter notes Cubans coming to the U.S. jumped from 49 in 2020 to 6,182 in the 2022 fiscal year and more than 4,000 Cubans have arrived in America since October.
Simultaneously, the number of Haitian migrants jumped from 418 in 2020 to more than 7,000 last year amid unrest on that island.
Both nations have seen turbulence of late. Pro-democracy protests broke out in November 2021 throughout Cuba, threatening the long-standing communist government. Florida Republicans have urged President Joe Biden to supply more material aid to the opposition to ensure free expression on the island amid crackdowns on dissenters. Meanwhile, Haiti suffered a prolonged spike in violence since the assassination of Haitian President Jovenel Moïse in mid-2021, and more residents of the nation have fled the unrest.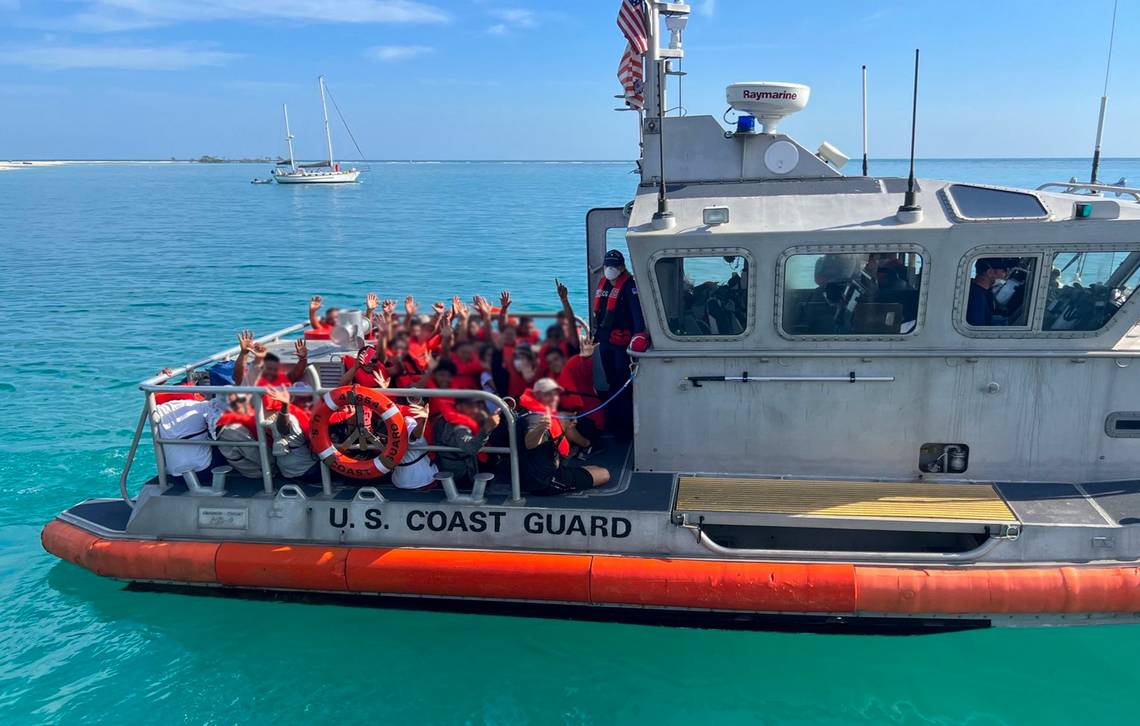 National Security Council Strategic Communications Coordinator John Kirby at a White House press briefing discouraged migrants from making the "treacherous" journey through the Straits of Florida. "There are legal pathways. The President is opening up more for people from those countries to — to get into the United States," he said. "We want them to use those legal pathways, which we are now, again, improving."
Mayorkas also stressed efforts are already underway to streamline applications from refugees from Haiti and Cuba. He said those seeking refuge in the U.S. are better off entering the nation legally.
"Individuals without a legal basis to remain in the United States will be subject to prompt expulsion or removal. Individuals who are provided a safe, orderly, and lawful path to the United States are less likely to risk their lives traversing thousands of miles in the hands of ruthless smugglers, only to arrive at our southern border and face the legal consequences of unlawful entry."
Florida boasts the highest concentrations of both Cuban American and Haitian American citizens of any state. The Migration Policy Institute estimates about 77% of Cuban immigrants in the U.S. and 49% of Haitian immigrants call Florida home.
Rep. Carlos Giménez blamed Biden in large part for the flood of migrants landing in Florida's 28th Congressional District, citing the administration's "pathetic policy of appeasement and concessions to the brutal Castro regime combined with the President's unwillingness to secure our border."
The Miami-Dade Republican went as far as to call for Mayorkas' resignation over the crisis as a repeated abdication of responsibilities.
"Dry Tortugas National Park has already been forced to close because of this crisis, affecting the tourism-dependent economy of the Florida Keys," he said.
"The Biden administration must coordinate with Monroe County and the State of Florida to reimburse local resources that have been expended to process and care for this latest wave of migrants, increase Customs and Border Patrol Protection on-site in Monroe County, and provide additional resources to the Florida Keys, an island community which has been overwhelmed by this crisis."
Rubio in his letter called for explanations why these landings were not better anticipated and called for more personnel and resources to be directed to South Florida as it sees an influx unseen since the Mariel boatlift.
Southern border
Meanwhile, Sen. Rick Scott has focused his attention on the border between the U.S. and Mexico.
After Biden's first visit as President to the Southern border, the Naples Republican slammed the trip as a photo op, and said it involved too little interface with actual Border Patrol agents dealing with an increase in crossings.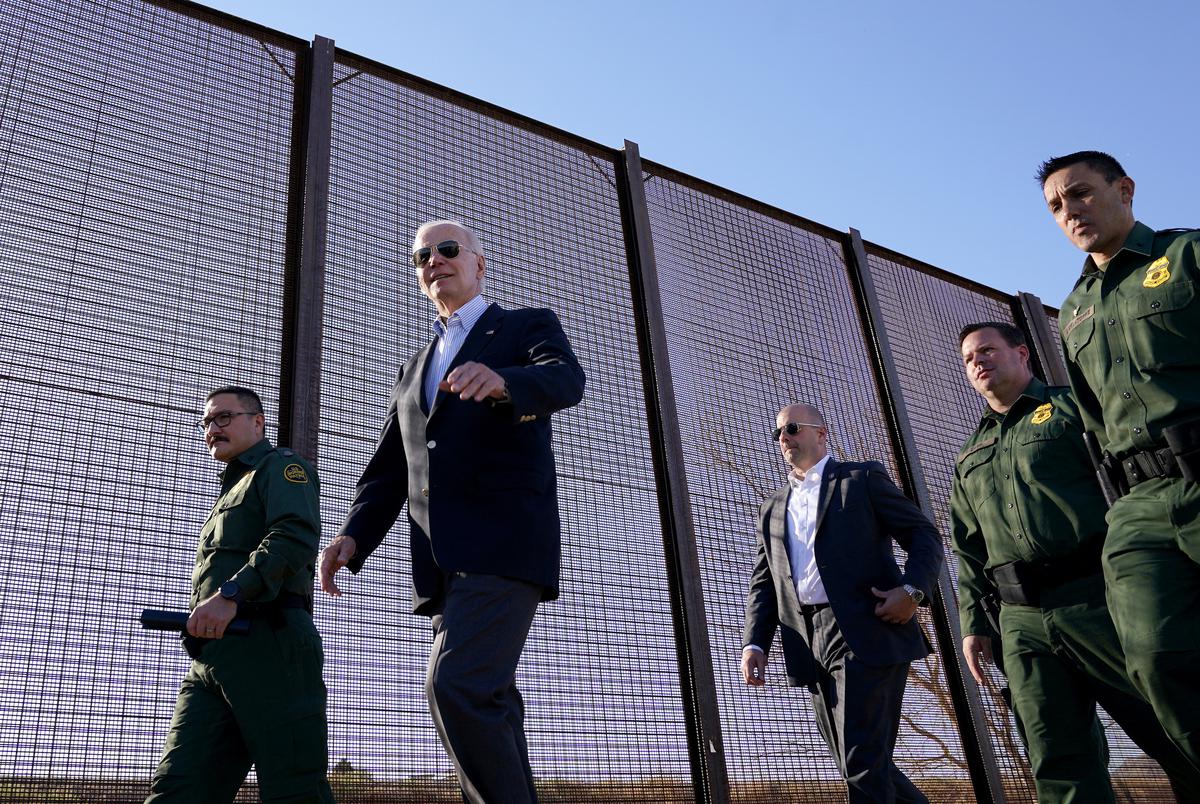 "Joe Biden spent the past two years doing everything he could to open our borders, leaving our brave border agents with little resources and in dangerous conditions," he tweeted. "A visit to the border and an apology to these agents and their families is the least he could do."
He said problems have been brewing for two years and heavily criticized Biden for traveling there now.
"Deadly fentanyl has been pouring over our southern border and into our communities for months, and Joe Biden has completely and utterly ignored the problem," Scott said. "Securing our border must be a top priority."
The Migration Policy Institute has found an increasingly diverse set of migrants crossing through the Southern border, with only around a third of those who entered the U.S. there coming originally from Mexico. Instead, growing numbers are coming from Guatemala, Honduras, El Salvador and other nations.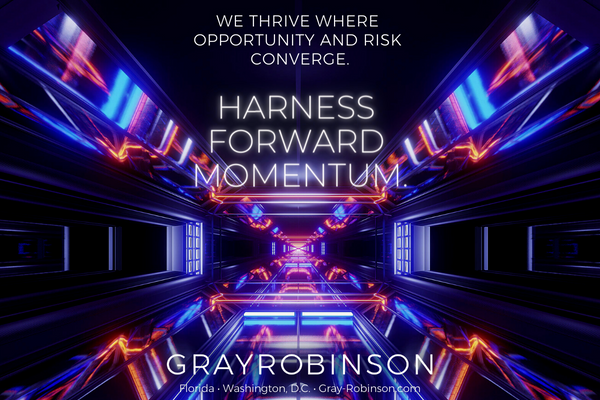 Florida-made insurrection?
A day after the two-year anniversary of the Jan. 6 Capitol riot, startlingly similar images surfaced out of Brazil, with supporters of former President Jair Bolsonaro breaking windows and mobbing facilities. Now, news reports suggest the planned demonstrations may have been arranged in Florida.
The Brazilian news outlet Estadão is reporting that Anderson Torres, the former Justice Miniter under Bolsonaro, recently moved temporarily to Kissimmee. That's where Bolsonaro has been staying since leaving office, something spotlighted with recent video of him visiting an area Publix and walking the streets in local communities.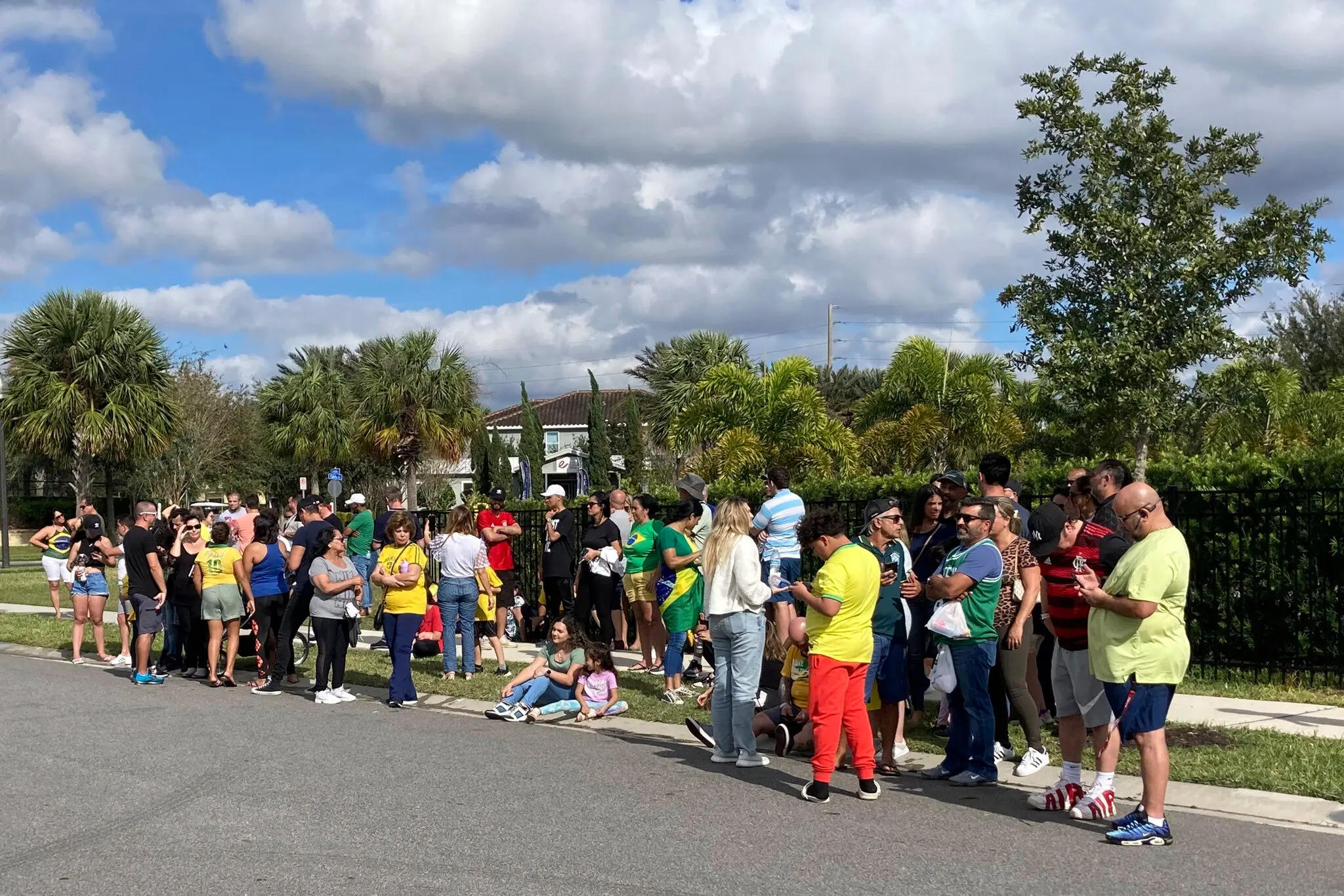 Brazil's current government, under newly installed President Luiz Inácio Lula da Silva, has issued a warrant for Torres' arrest for his role in planning the riots and believes he still is in the U.S., according to Brazilian news outlet Globo.
In addition, authorities in Brazil asked the U.S. to detain and extradite Bolsonaro himself to South America, which would involve taking a former world leader into custody in the Sunshine State.
Rep. Maxwell Alejandro Frost, an Orlando Democrat, voiced his support for doing just that.
"Florida should not be a place where we give safe refuge to fascist leaders," he tweeted. "Bolsonaro should be sent to Brazil immediately and face the consequences of his actions."
Tempers flared
A dispute with Rep. Matt Gaetz nearly cost another lawmaker his slot on the GOP House Steering Committee. Rep. Mike Rogers late Saturday had to be physically restrained after lunging at Gaetz in a late-night House session, a moment memorably captured by C-Span cameras.
A few days later, Rogers announced he might cede his spot on the Steering Committee the same day the panel was set up to discuss Chairs still being contested.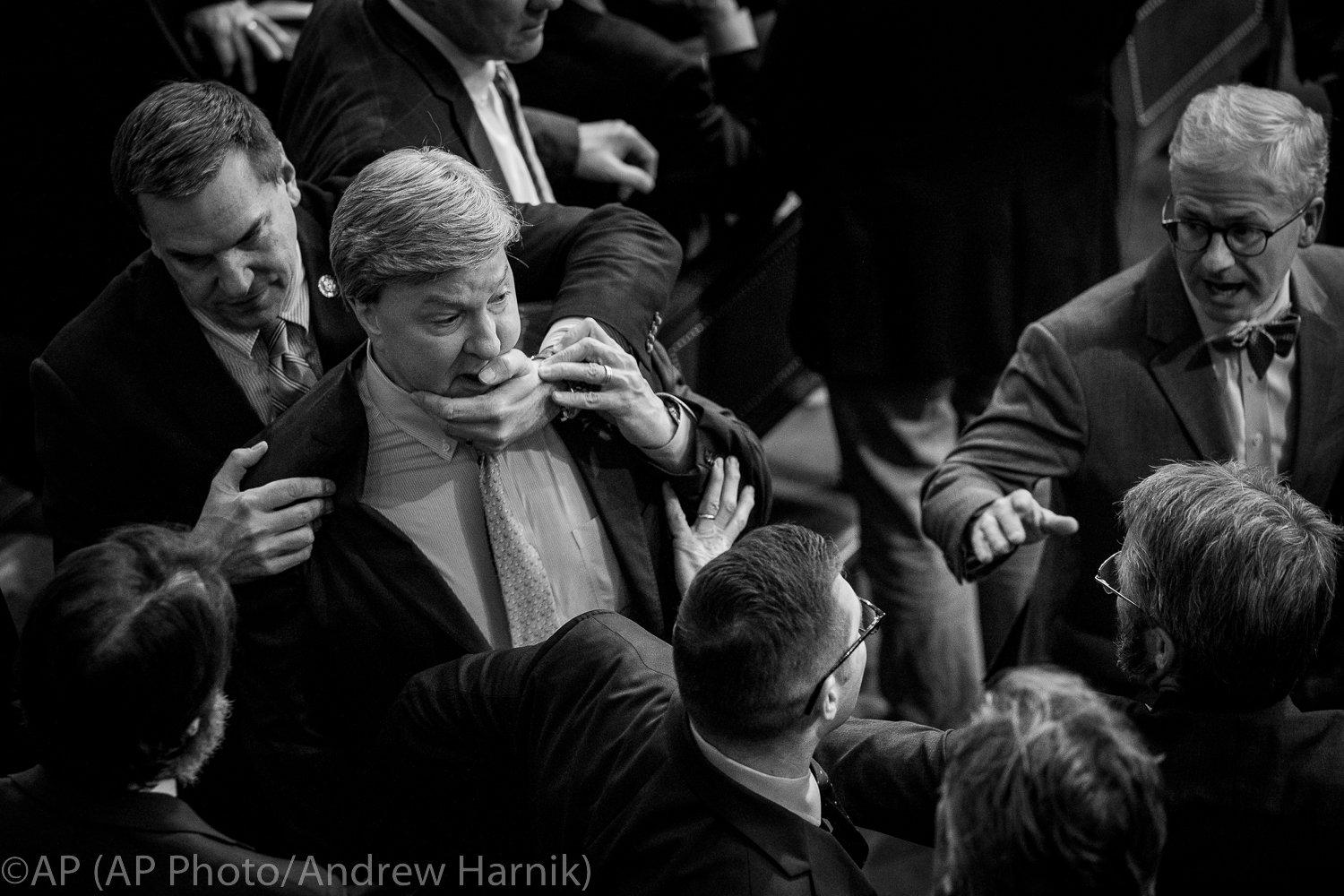 The Alabama Republican was already selected to chair the House Armed Services Committee, on which Gaetz sits. But he said there will not be any simmering tension, and that emotions ran high as Gaetz, and other members forced repeated ballots in the race for Speaker.
"Rep. Matt Gaetz and I have a long and productive working relationship, that I am sure will continue," Rogers tweeted. "I regret that I briefly lost my temper on the House Floor Friday evening and appreciate Matt's kind understanding."
Gaetz said as much in an appearance on Fox News
"Of course, in a late-night moment of high drama, people can have moments of frustration," Gaetz said. "But Mike Rogers and I have a six-year productive working relationship. We're going to work together wonderfully going forward and I don't think there should be any punishment or reprisal just because he had an animated moment. He has my forgiveness and certainly is someone who has done great things."
Following those comments, Rogers pulled back from his decision to leave the committee, citing wide support in the aftermath of the incident.
Alive & thriving?
With Roe v. Wade history and Republicans running the House, Rep. Kat Cammack wants the House to work toward reducing abortions. She started by introducing a bill outlawing terminations when a fetus is birthed after abortion attempts.
The Gainesville Republican said in such situations the same right to life should be afforded as to any newborn.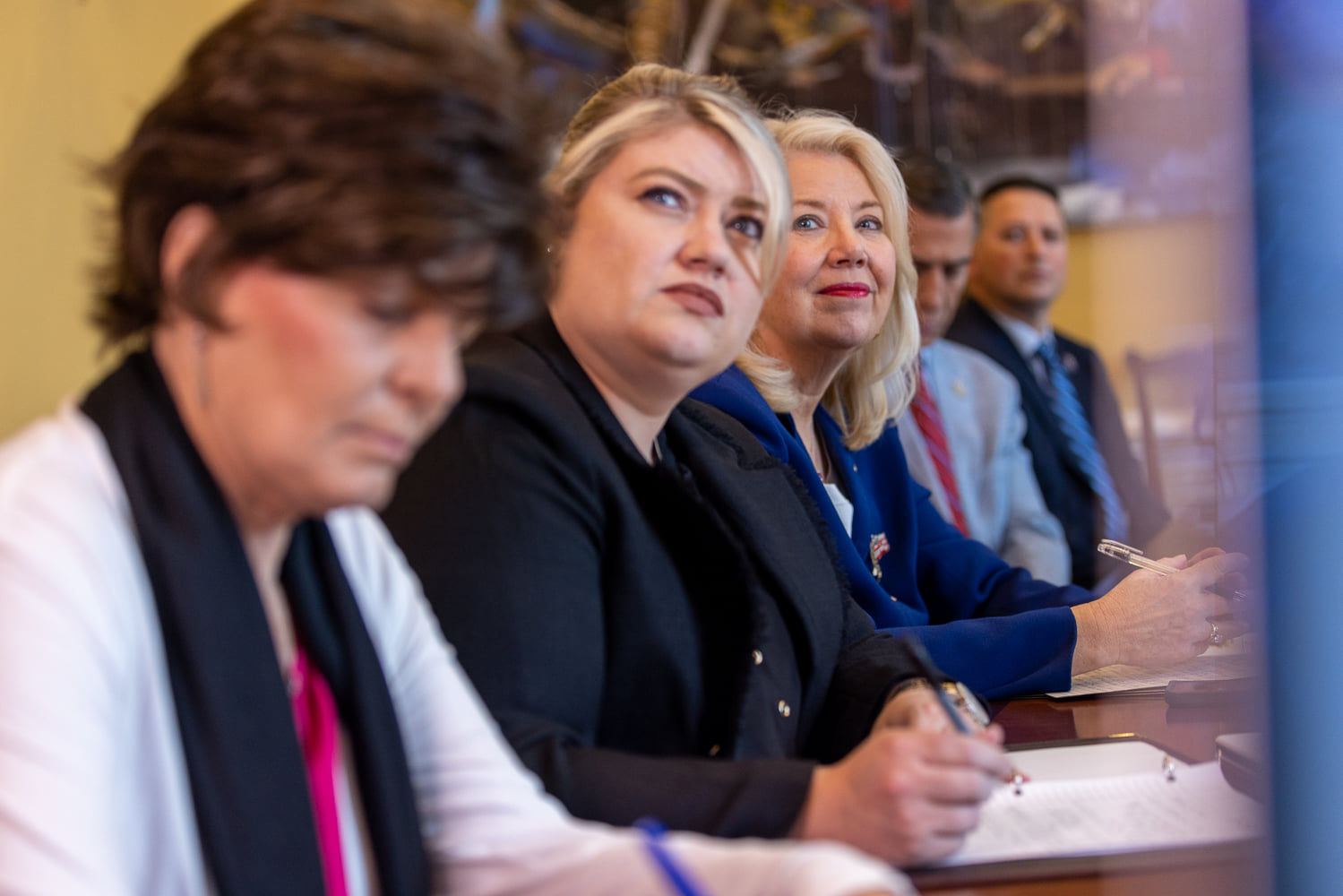 "The Born-Alive Abortion Survivors Protection Act is a key part of Republicans' promise to the American people to uphold the value and sanctity of life," said Cammack, who has also backed similar bills in prior sessions but sees a clear path to passage now.
"Over the last four years, the Democrat-controlled House has failed to vote on this bill, and we're ready to change this, ensuring that babies born alive during abortion procedures receive the lifesaving care they deserve. All life is sacred, and I'm honored to join with Majority Leader Scalise and Rep. Wagner in making this statement so early in this Congress."
The House Pro-Life Caucus co-chair introduced the bill with newly installed Republican majority Leader Steve Scalise and with Rep. Ann Wagner, a Missouri Republican.
Study group
The Republican Study Conference extended only a few invitations to first-termers, but those did include a Florida member. The group last week welcomed Rep. Laurel Lee into its ranks.
"I am honored to become a member of the Republican Study Committee to promote conservative solutions in the 118th Congress," the Thonotosassa Republican said. "I look forward to working with my colleagues to strengthen our economy, promote job growth, limit government overreach, and bolster our national security."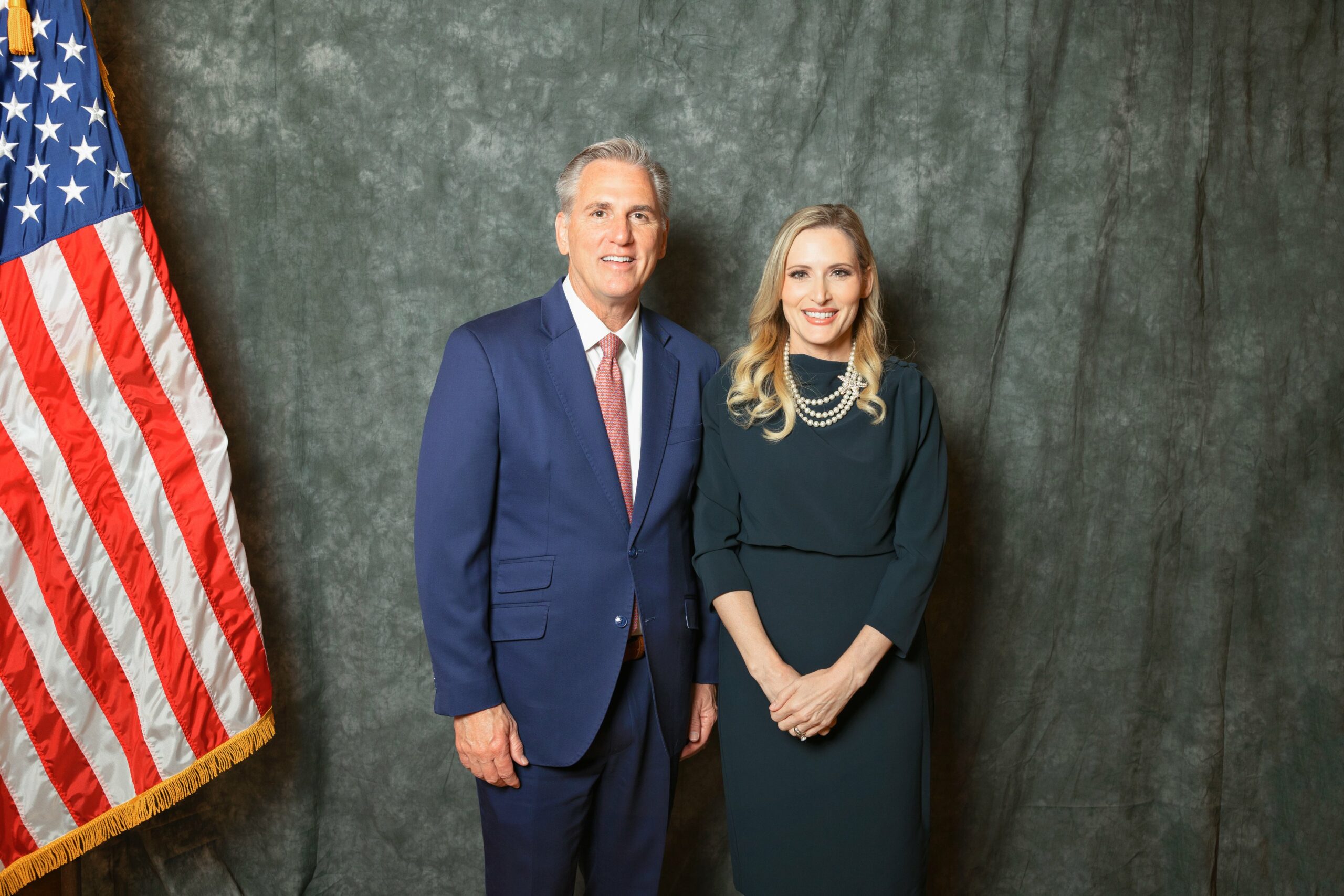 She joins a Florida-heavy lineup this year, with both Reps. Byron Donalds of Naples and Greg Steube of Sarasota on the conference steering committee.
"This committee will continue to defend the conservative agenda as we implement initiatives that will get America back on track after two disastrous years of single-party Democrat rule," Steube said. "As Republicans, we must stand firmly for border security, fiscal responsibility, family values, and our cherished freedoms. Under Rep. Hern's leadership, I know we will deliver these results in the 118th Congress for our fellow Americans."
No Florida gavels
But another protracted fight for a powerful congressional gavel did not play out as most in Florida hoped. Rep. Vern Buchanan lost the race for House Ways and Means Committee Chair.
The defeat to Rep. Jason Smith of Missouri came despite the Longboat Key Republican holding seniority among GOP members on the powerful panel.
Buchanan will continue to serve on Ways and Means and chair a Health Subcommittee. He congratulated Smith. But he also lamented that no member of the Florida congressional delegation will chair a full committee in the 118th Congress.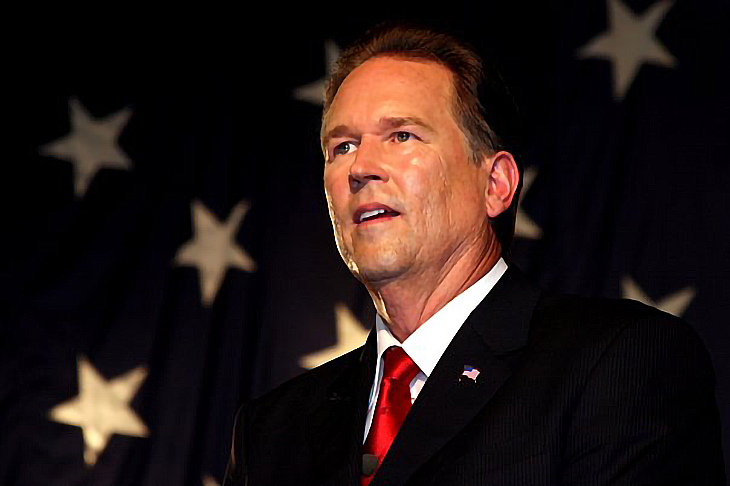 "This is a big loss for Florida, which hasn't had a committee Chairman in five years despite being the fastest growing state with the second largest Republican delegation in the House," Buchanan said. "Florida deserves a seat at the leadership table. Our party needs to move forward and show the country that we're ready to lead."
In the last Congress under a Democratic majority, Rep. Ted Deutch of Boca Raton Chaired the House Ethics Committee and Rep. Kathy Castor was Chair of the now-defunct Select Committee on the Climate Crisis.
Sources involved with Buchanan's campaign said he ran on a business background and on his ability to work across the aisle. He notably serves now as co-chair of the Florida congressional delegation, a bipartisan entity.
Smith promised a more aggressive approach in dealing with the Democratic Senate and White House. In his own statement, the Missouri Republican promised to defund plans for 87,000 new IRS agents and accused the tax agency of leaking private taxpayer information and targeting conservatives.
"We will make it clear to every IRS employee that the Ways and Means Committee welcomes whistleblower efforts to uncover corrupt behavior at that agency," Smith said.
Hours later, the first bill passed by the Republican House was one to defund the hiring of 87,000 IRS agents.
Donalds at the wheel
When Donalds briefly became the GOP protest nominee for Speaker against Kevin McCarthy, he earned some colleagues' ire, others' admiration, and a massive uptick in national media attention.
Now he has also landed a spot on the House GOP Steering Committee. That's the 33-member body that makes decisions on some of the Republican caucus' priorities in the lower chamber, as well as which members serve as committee chairs (or if the party is in the minority its ranking members).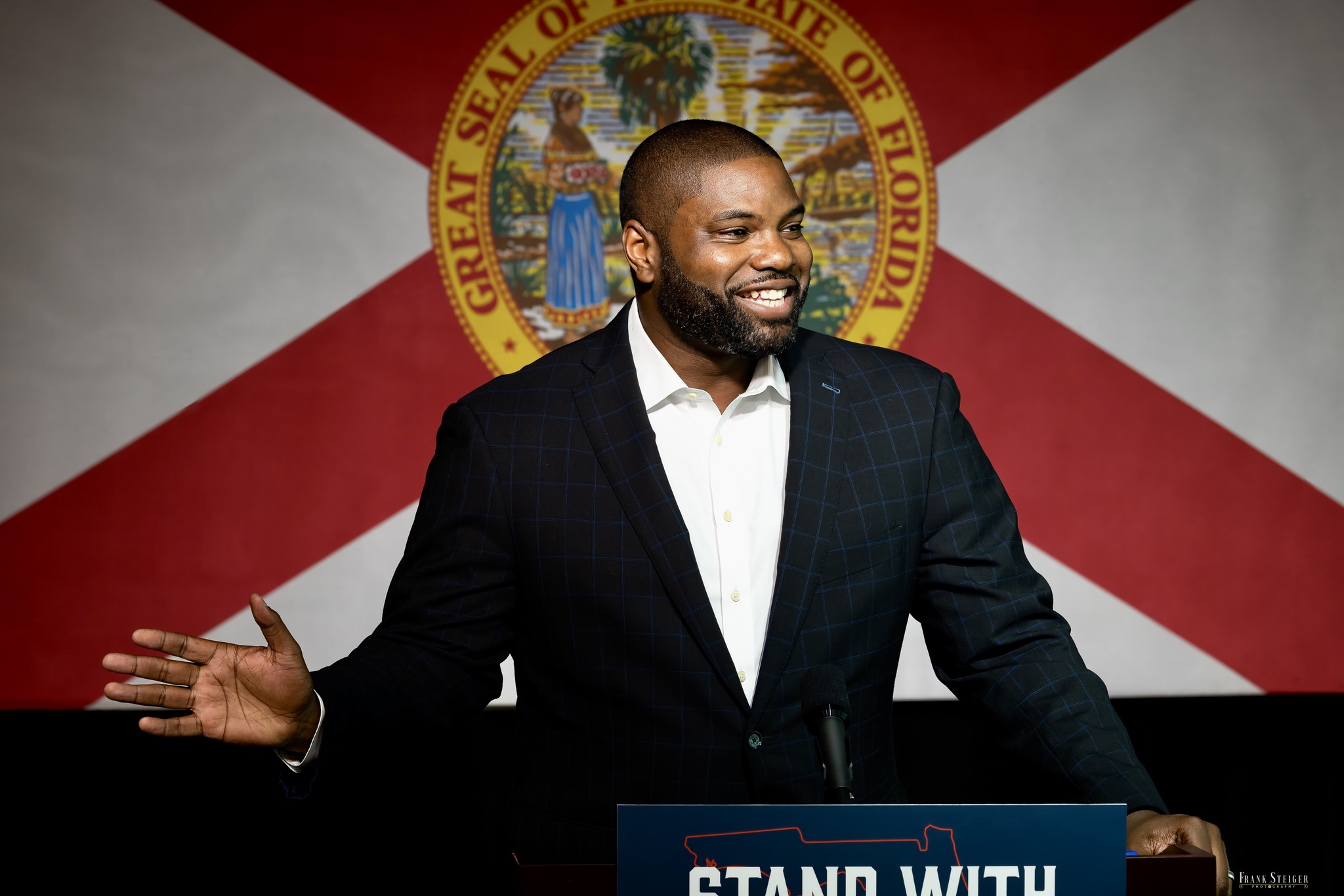 He told Fox News' Maria Bartiromo he landed the gig in direct exchange for shifting his support back to McCarthy, who finally won the gavel on a 15th ballot early Saturday morning.
Of note, aides to Donalds told Florida Politics while negotiations were underway between McCarthy's office and holdouts in the House Freedom Caucus that influence was a key concern for the Congressman. That was not framed as a personal desire for power, but a sense that moderate caucuses made of members in swing districts often had more power in committee chairmanships and steering committee representation.
Donalds now holds a seat on the Steering Committee reserved as a designee of the House Speaker.
"It was really about trying to make sure that we can get people to the table in order to construct a framework that everybody in our conference can get behind," Donalds told Fox.
Shooting for gun reform
Democratic Rep. Jared Moskowitz of Parkland, whose passionate speech following the Marjory Stoneman Douglas High School shooting helped pass Florida's first gun safety law in two decades, will serve as a Vice Chair of the Gun Violence Prevention Task Force in Congress.
Fellow Floridian Maxwell Frost, who rose to prominence during the "March for Our Lives" movement to become the first Gen Z candidate elected to Congress, will also serve in a Vice Chair role alongside 14 others.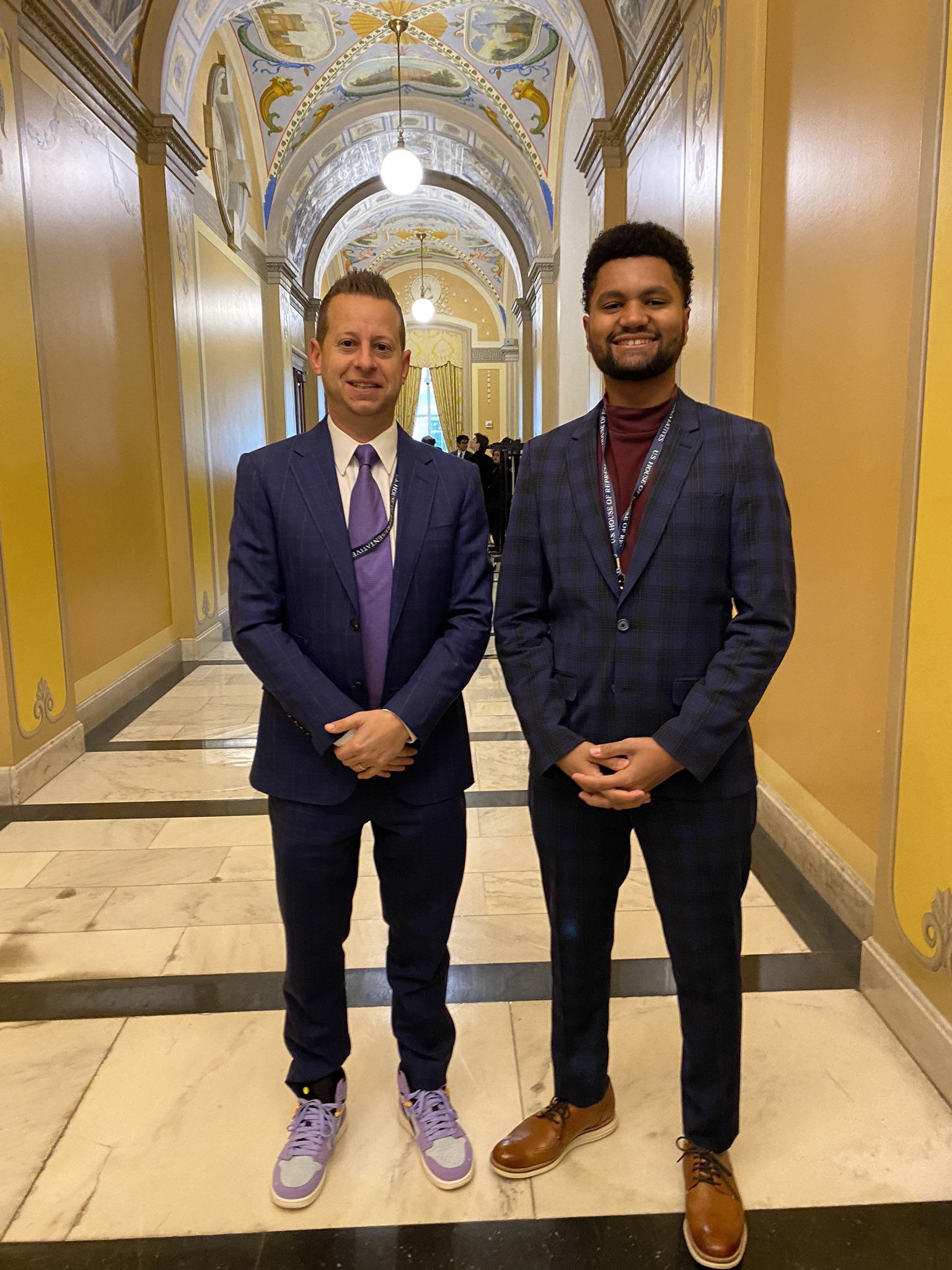 Moskowitz, who holds an F-minus grade from the National Rifle Association, said he hopes to bring similar changes at the national level.
"I brought together Democrats and Republicans to pass gun violence prevention legislation through the Republican-controlled Legislature and Republican Governor and beat the NRA," he said in a statement. "Now, as Vice Chair of the Gun Violence Prevention Task Force, I look forward to finding common ground."
Democratic U.S. Rep. Mike Thompson of California, a self-professed "lifelong hunter and gun owner" who Chaired the task force since its start in 2012, said in a statement he's "thrilled" to the two men onboard.
"Gun violence must be a top priority for the next Congress, and essential to this effort is the involvement of new leaders," he said in a statement.
Frost told The Guardian last month that passing more substantive measures to put an end to gun violence is his top priority for his first six months in office.
"I think we have an opportunity, even in a Republican Congress, to pass legislation that can help get money for community violence intervention programs that help end gun violence before it even happens," he said, adding that he will keep the pressure on Republicans "who sweep the deaths of children under the rug" and Democrats who haven't acted enough.
"I'd venture to say that gun control is the slowest-moving issue in the federal government that has the most media coverage when something happens."
Post-Guaidó
In yet another South American nation dealing with autocratic leadership, members of the delegation from both sides of the aisle for years have refused to recognize the government of President Nicolás Maduro. But that grew more complicated this week as opposition leader Juan Guaidó's alternate interim government dissolved.
The U.S. since 2019 had recognized Guaidó as the country's Interim President, though that increasingly appeared unsustainable as he lost a majority in the National Assembly. Still, both Democrats and Republicans in Florida expressed support for the former leader and resolve in standing against Maduro.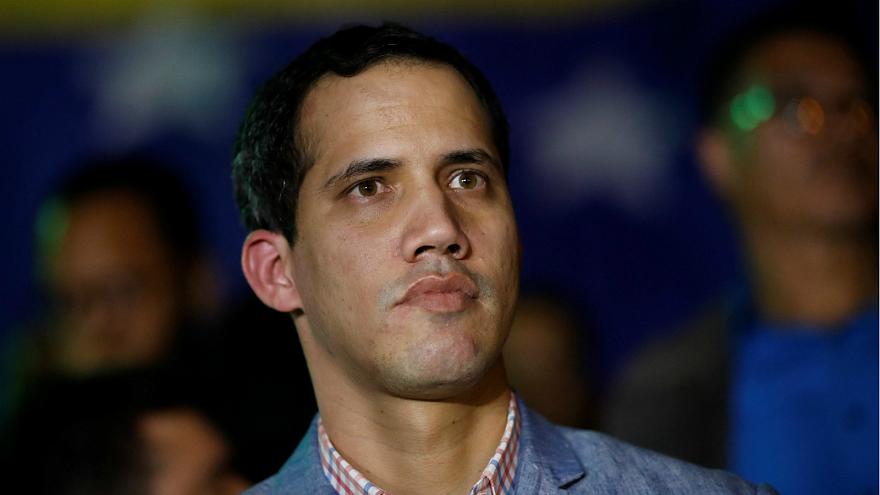 "I'm grateful for Juan Guaidó's unyielding efforts to galvanize the Venezuelan people and the international community in support of the restoration of democracy in Venezuela," said Weston Democratic Rep. Debbie Wasserman Schultz. "He and his team, especially Carlos Vecchio, served their country well, and I am proud to count them not just as allies but as friends. I look forward to continued collaboration with the Biden administration and the democratic opposition to the Maduro regime to make concrete progress on our shared priorities: free elections, the release of political prisoners, and respect for human rights in Venezuela."
Rubio called Guaidó courageous and continued to label Maduro's government a "narco-regime" holding its own people hostage, while promising to pursue change.
"The path forward is and always has been clear. Supervised and monitored presidential elections, along with the release of unjustly detained American citizens and all political prisoners, are prerequisites before we can begin normalizing relations with Venezuela. Until then, the democratically elected, opposition-controlled National Assembly remains Venezuela's only legitimate institution," Rubio said.
"As a Senator from Florida representing the largest Venezuelan American community in our nation, I remain committed to supporting a democratic transition that respects the rule of law and allows the Venezuelan people to freely choose their future."
Elevation
Law firm Holtzman Vogel announced a slate of promotions this week, including the elevation of Robert Volpe to partner.
Volpe, based in Tallahassee, represents property owners and developers on land use and real estate development issues. His practice focuses on disputes involving private property rights, complex real estate transactions, comprehensive planning, zoning, developments of regional impact, and other planned and large-scale developments.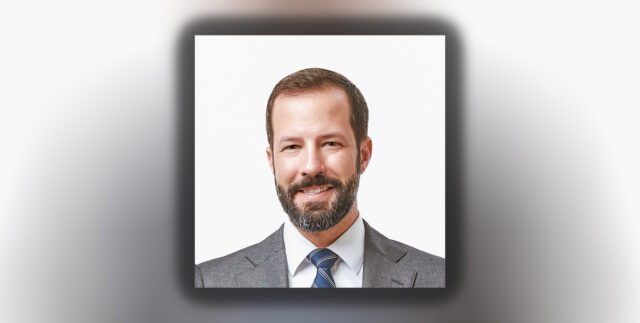 He routinely presents on the legal aspects of land use and development including lectures at Florida State University in the Department of Urban and Regional Planning. Volpe is also a Certified General Real Estate Appraiser with experience in commercial and agricultural property valuation. He earned his undergraduate degree and law degree, magna cum laude, from Florida State University.
In addition to Volpe, Holtzman Vogel announced it had elevated Virginia-based John Cycon and D.C.-based Dennis Polio to Of Counsel, and D.C.-based Darby Thorne to Senior and Managing Associate.
"I am so grateful to and proud of Robert, John, Dennis and Darby. Their individual expertise, attention to detail, and passion for great client service have helped Holtzman Vogel become a powerhouse in political and regulatory law," said Managing Partner Jill Holtzman Vogel, who is also a former Chief Counsel for the Republican National Committee and a sitting member of the Virginia General Assembly. "Today, with over 40 talented lawyers and four offices, we are well positioned to represent high-profile clients in a very specialized practice."
Holtzman Vogel and the closely associated lobbying firm The Vogel Group expanded into Florida in mid-2021, setting up shop in Tallahassee with a team that included eight former partners at Hopping Green & Sams.
On this day
Jan. 10, 1776 — "Common Sense published" via The Constitutional — Even some of the most ardent supporters of the war hoped for a reconciliation with the British Crown once disputes were settled. Thomas Paine on the other hand saw a fantastic opportunity for America to permanently declare its independence, grab the reins of power, and usher in a radically new democratic government. Publisher Benjamin Rush encouraged Paine to write a pamphlet extolling the benefits of American independence. It quickly sold out. Future editions sold out as quickly as they could be published. Considering the proportion of books sold to the American population at the time, there is an argument it is the bestselling book in American History.
Jan. 10, 1861 — "Florida secedes from the Union" via the Museum of Florida History — A special convention of delegates met in Tallahassee to consider whether Florida should leave the Union. Gov. Madison Starke Perry and Gov.-elect John Milton were both staunch supporters of secession. In a minority opinion, former territorial Gov. Richard Keith Call, as a private citizen, argued secession would bring only ruin to the state. The delegates voted 62-7 to withdraw from the Union. The next day, in a public ceremony on the east steps of the Capitol, they signed a formal Ordinance of Secession. Later, the delegates adopted a new state constitution. Florida was the third state to leave the Union.
___
Delegation is published by Peter Schorsch and compiled by Jacob Ogles, edited and assembled by Phil Ammann and Ryan Nicol, with contributions by Jesse Scheckner and Drew Wilson.