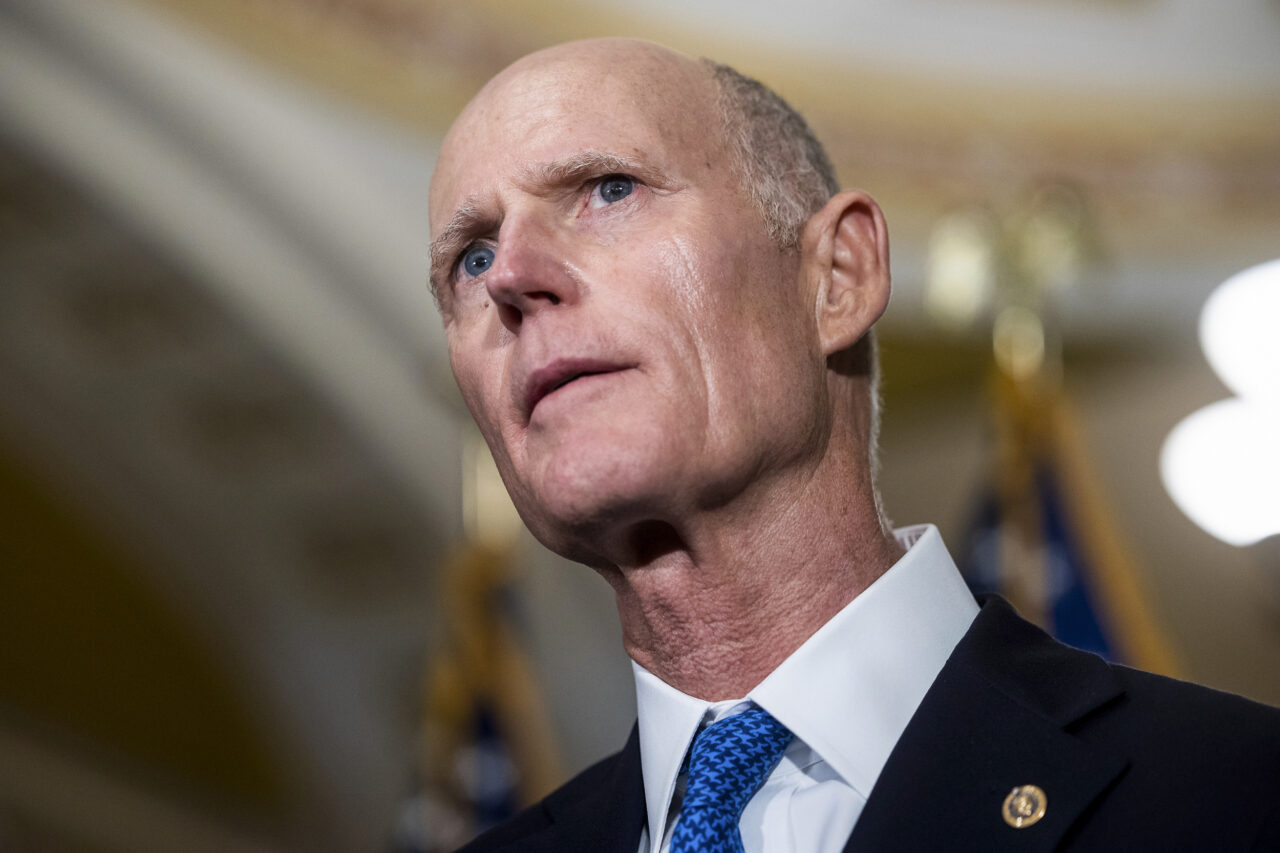 'We're going to start doing things that people care about around the country.'
U.S. Sen. Rick Scott's war with Senate Minority Leader Mitch McConnell continues, but Scott has nothing but kind things to say about the GOP leader in the House.
During a Tuesday interview with WIOD, the first-term Republican Senator downplayed the fractious election of Kevin McCarthy to the House Speaker position over the weekend, as he celebrated his working relationship with the California Republican elected to lead the House on the 15th ballot, after a number of GOP members refused to ratify the choice until the bitter end.
"I'm optimistic we now have the House. As you know, I ran against Mitch McConnell to be the Republican leader in the Senate. And I think the fight they had in the House over a leader, over a Speaker, is going to be good because we're going to start doing some of the things that Republicans in this country care about," Scott said Tuesday.
Scott defended the multiday selection process as "part of the process," saying he was "excited about what's going on."
"Let's think about it this way. The leader simply reflects the views of the members, right? So if you represent South Florida, OK, you don't vote for somebody who says, 'Oh, I don't care about South Florida.'"
"So like when I ran against McConnell, I said that I respect that everybody represents their state. So let's fight about what's good for the whole country, rather than let's give all this power to one person, then they get to make the decision about what they think is good for your state or your district," Scott continued.
"So I think that what happened last week with Kevin McCarthy, and I've got a very good working relationship with Kevin McCarthy, I think was very positive. We're going to start doing things that people care about around the country."
He then pivoted over what future battles Republicans might wage during the 118th Congress.
"We're going to have votes over the debt ceiling," Scott added. "We're going to talk about how we're going to stop this increased debt all the time. We're going to talk about balancing the budget. We're going to talk about passing budgets."