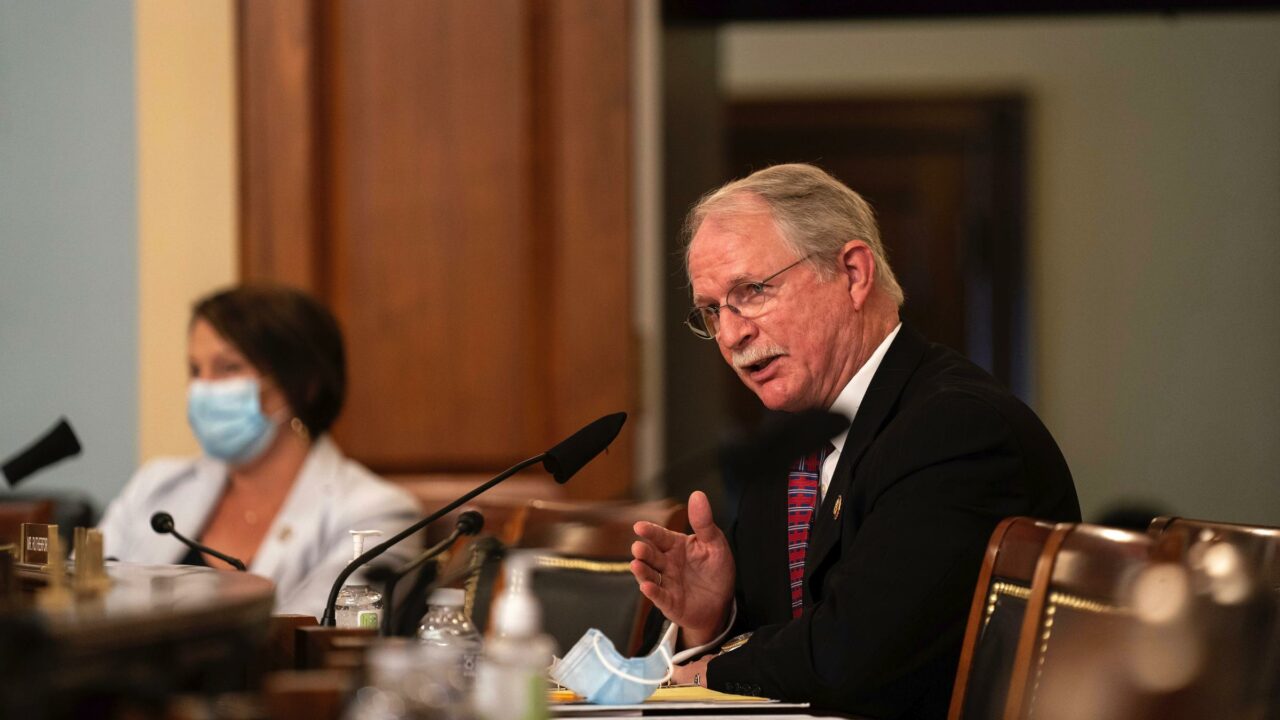 He said Matt Gaetz, Byron Donalds and Anna Paulina Luna are now causing real-world problems.
As the process of naming a House Speaker drags, House staffers are unable to do their jobs. Now, U.S. Rep.-elect John Rutherford is calling out Florida colleagues by name for impacting his regular constituents.
(Note: All House members currently bear the title of "Rep.-elect" until a new Speaker is chosen and members are sworn in).
"Thanks to (U.S. Rep.-elects Matt Gaetz, Byron Donalds and Anna Paulina Luna), congressional offices like mine aren't able to help our constituents with casework requests while we wait to be sworn in," Rutherford tweeted.
Following 10 ballots over three days, the House has yet to choose a Speaker. Rutherford has consistently supported U.S. Rep.-elect Kevin McCarthy, the California Republican who as Minority Leader led the caucus to a slim House majority.
McCarthy has received at least 200 votes on every ballot, not enough for a majority.
But no other Republican has received more than 20 votes. Rather, protest votes have scattered across a number of alternative choices.
Donalds, a Naples Republican, has been put up as a GOP protest nominee over seven ballots and counted. He received 20 votes in three consecutive votes on Wednesday. But on a 10th ballot, he received just 13 votes.
Gaetz, meanwhile, has remained one of McCarthy's most vocal critics in the party. He has now voted for four different alternatives, including Donalds, U.S. Reps.-elect Jim Jordan of Ohio and Kevin Hern of Oklahoma, as well as former President Donald Trump.
U.S. Rep.-elect Luna, who will be sworn in after her first term, nominated Donalds for a ballot and has supported him since he surfaced as a protest nominee on Thursday.
Rutherford retweeted an email shared by POLITICO reporter Olivia Beavers confirming caseworker services can't be handled by House staffers away, and cannot help them on questions about numerous issues.
Sources close to Rutherford said this has especially concerned the Congressman because it involves constituent services to many who have no political involvement. Case work is frequently nonpartisan, involving help with federal assistance or navigating bureacracy.
"The small minority obstructing the Speaker election is causing real consequences for Americans," Rutherford posted.