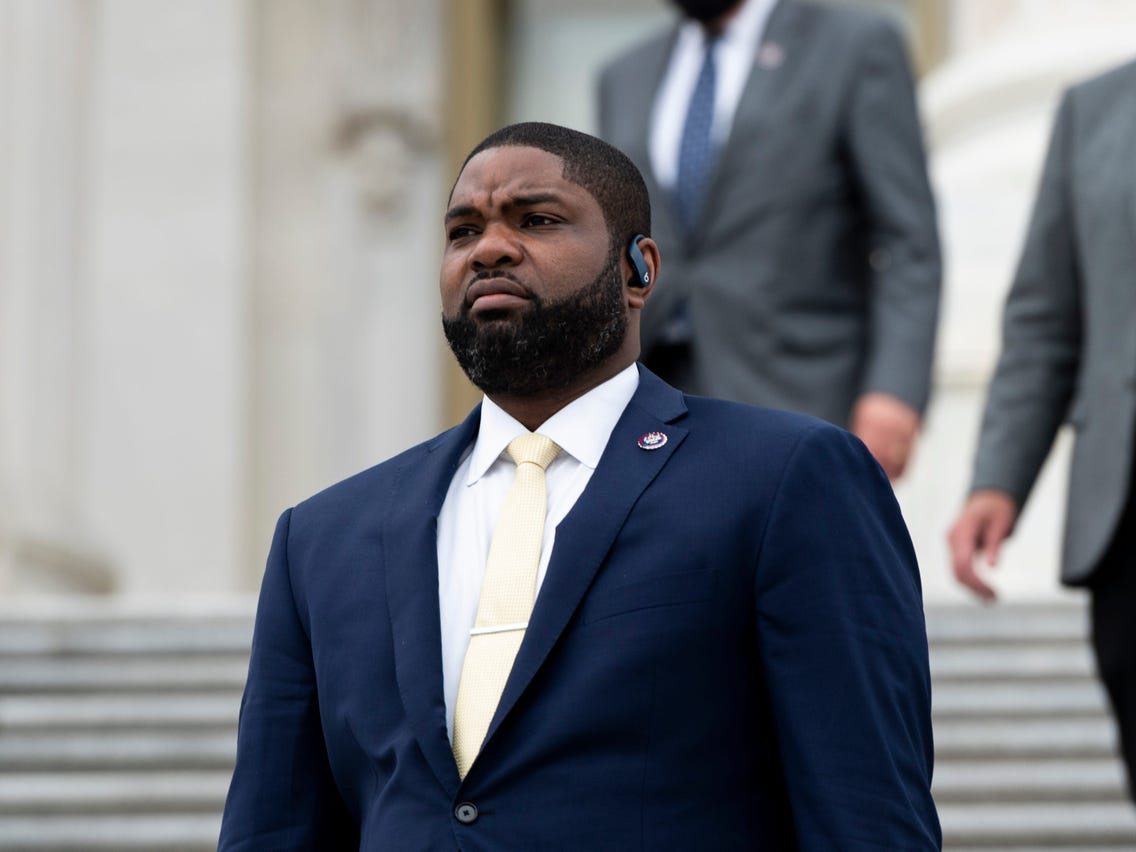 Aides say Donalds doesn't long to be Speaker. Rather, he wants power spread to rank-and-file members.
U.S. Rep.-elect Byron Donalds doesn't appear to be picking up votes for Speaker. But for most of Thursday, he continued as the choice alternative for House Republicans casting protest votes against elevating U.S. Rep.-elect Kevin McCarthy to the post.
(Note: All House members currently bear the title of "Rep.-elect" until a new Speaker is chosen, and members are sworn in).
The House, as of this writing, has voted eleven times for Speaker, and no candidate has achieved a majority. This marks the first time in 100 years a Speaker hasn't been elected on the first ballot. It's not the longest delay, however. In 1851, it took two months and 133 votes to name a Speaker.
Voting has now entered a third day, and there remain around 20 votes consistently unwilling to support McCarthy for Speaker. Of note, votes actually going to Donalds have gone down. He received 19 votes on a seventh ballot for Speaker, with U.S. Rep.-elect Matt Gaetz, a Fort Walton Beach Republican, tossing his vote to former President Donald Trump. On the eighth try, Donalds' votes dipped to 17, as two more members cast votes instead for U.S. Rep.-elect Kevin Hern, an Oklahoma Republican. He received the same number of votes on the ninth ballot. On a 10th ballot, votes for Donalds dropped to 13 with some protest votes shifting to Hern.
On the 11th ballot, Donalds was not nominated but received 10 votes.
But an adviser for Donalds told Florida Politics the Naples Republican is not "Never Kevin." Indeed, he voted for McCarthy on the first two votes for Speaker held on Tuesday. He is still the only House member to vote for McCarthy and then vote for another candidate instead, switching his vote on the third ballot to U.S. Rep.-elect Jim Jordan of Ohio.
That distinction led Wednesday to McCarthy dissenters nominating Donalds for Speaker. Unlike Jordan, who has continued to support McCarthy, Donalds has been more willing to take part in the drama.
But while those close to Donalds say he would accept the Speaker position if a majority of votes somehow materialize for him, he holds no ambitions for the job.
His nomination does appear to have drawn Donalds more intimately into negotiations between House Freedom Caucus members and McCarthy's team. Overnight, reports suggest considerable progress has been made and McCarthy appears willing to cede to more demands from House conservatives.
The top concern for Donalds has been restoring the ability for a single member to make a "motion to vacate" and call for a vote on removing a Speaker at any time. The ability to do so was eliminated when Democratic Speaker Nancy Pelosi took over the House after the 2018 Midterms.
McCarthy has publicly agreed to bring the motion ability back but requires five members to back it. Donalds' view, though, is that in any boardroom in America, a stockholder or trustee can call for a "no confidence" vote in leadership. A good leader will survive it and a poor one will not.
As negotiations continue, a chief demand is that bills important to conservatives will be allowed to make it to the floor, according to the Donalds adviser. That includes votes on issues like term limits and a balanced budget, issues where leadership is sometimes averse to taking up votes out of personal opposition, or because going on record could put moderates in swing districts in a difficult place.
But those close to Donalds stress he's not trying to seek personal power or to take over the Speakership, but wants more power dispersed to the rank-and-file membership of the House.
Many Republicans in the House believe the last two Congresses under Pelosi's rule saw an unprecedented amount of power centralized to the Speaker, Majority Leader and Majority Conference Chair. But that continues a trend that also occurred under former Republican speakers John Boehner and Paul Ryan.
The other demand involved Chairmanships, something McCarthy has characterized as a personal power grab. But according to Donalds' adviser, there is a belief that conservatives in general do not have enough power and that House Freedom Caucus members will wield just a couple of committees in Congress while more moderate caucuses have more power.