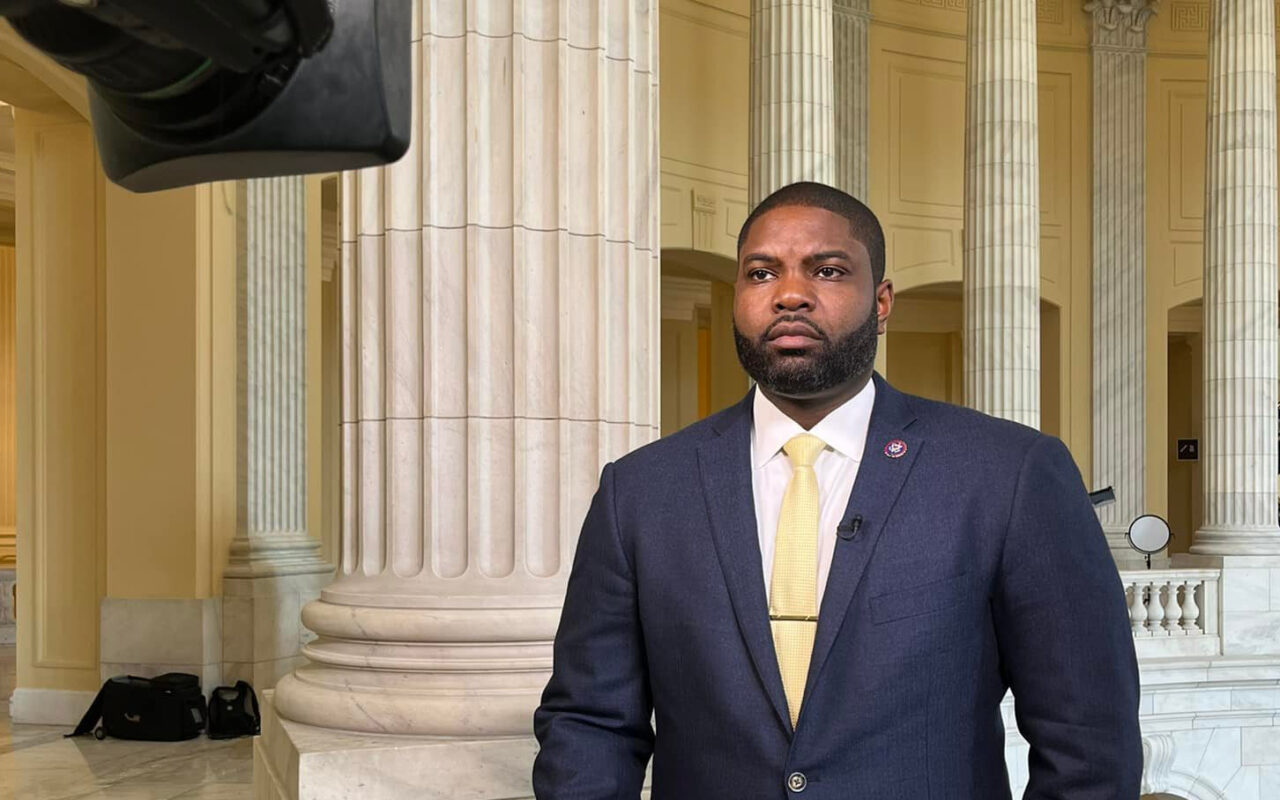 Donalds was the only Republican to defect from supporting McCarthy on the third ballot.
U.S. Rep. Byron Donalds is joining with a faction of Republican Representatives opposing U.S. Rep. Kevin McCarthy's bid for Speaker.
The 118th Congress convened on Tuesday, Jan. 3, for the first time, but for hours has been unable to move past an early order of business. McCarthy, previously Republican Minority Leader, has failed to secure a majority in the House on three consecutive roll call votes.
Donalds, a Naples Republican, voted for McCarthy on the first and second ballot, but on the third ballot, he supported U.S. Rep. Jim Jordan. He was the only Republican to swap his vote from McCarthy to Jordan on the third ballot.
"The reality is Rep. Kevin McCarthy doesn't have the votes," Donalds later tweeted. "I committed my support to him publicly and for two votes on the House Floor. 218 is the number, and currently, no one is there. Our conference needs to recess and huddle and find someone or work out the next steps."
On the second vote, McCarthy received 202 votes. Meanwhile, U.S. Rep. Hakeem Jeffries for a third consecutive ballot had 212 votes, with every House Democrat supporting the New York Democrat.
Notably, U.S. Rep. Matt Gaetz, a Fort Walton Beach Republican, nominated Jordan on the second ballot, when the Ohio Republican received 19 votes. While Gaetz initially had supported U.S. Rep. Andy Biggs, an Arizona Republican, on the first ballot, GOP opposition appeared to consolidate around Jordan on the second round.
That's especially odd as Jordan nominated McCarthy before the second round, and has supported the California Republican on three consecutive votes.
Donalds signaled before today's proceedings began that he could be moved away from McCarthy. Asked at a press gaggle before the Session opened, he told a reporter, "Yeah, I can get there."
Earlier, Donalds received one vote on the first ballot from U.S. Rep. Chip Roy, a Texas Republican.  But Roy ended up on the third ballot nominating Jordan.
Donalds' vote brought the number of votes for Jordan to 20 on the third ballot.
Despite not being nominated for the first ballot, Jordan received six votes on that round, including one from U.S. Rep.-elect Anna Paulina Luna, a St. Petersburg Republican.
Donalds suggested on social media that the conference needs to change its strategy to pull out of an endless string of ballots.
"These continuous votes aren't working for anyone," he tweeted. "When the dust settles, we will have a Republican Speaker, now is the time for our conference to debate and come to a consensus. This will take time. Democracy is messy at times, but we will be ready to govern on behalf of the American people. Debate is healthy."
Donalds ran unsuccessfully this year for GOP Conference Chair, where he lost to U.S. Rep. Elise Stefanik, a New York Democrat and close McCarthy ally.