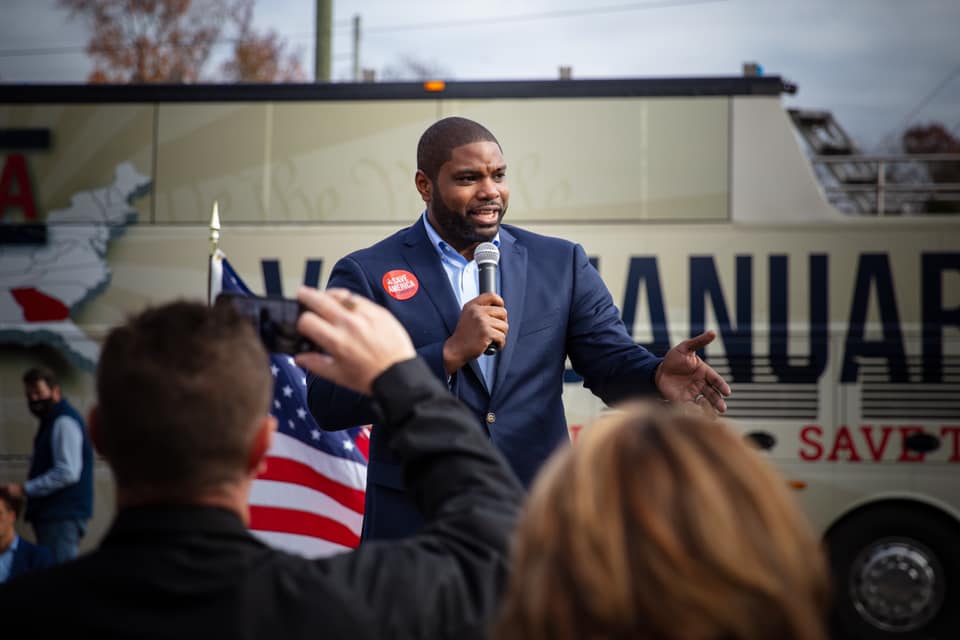 He wasn't running, but Texas Republican Chip Roy voted for him anyway.
He wasn't running, but U.S. Rep. Byron Donalds managed to receive one vote for Speaker of the House.
U.S. Rep. Kevin McCarthy, the Republican leader in the last Congress, fell short of a majority on the first ballot for House Speaker. That doesn't end his chances, but means Congress must hold a second vote on Speaker for the first time in roughly a century.
Republicans hold 222 seats in the House to Democrats' 212. There is also one vacancy following the death of a Democratic member. McCarthy won 202 votes on the first ballot, while U.S. Rep. Hakeem Jeffries, the Democrats' nominee for Speaker, won 212 votes.
The bulk of other votes went to U.S. Rep. Andy Biggs, an Arizona Republican and the choice of some members of the House Freedom Caucus. Biggs landed 10 votes, including one from U.S. Rep. Matt Gaetz, a Fort Walton Beach Republican and McCarthy critic.
A number of other votes went to U.S. Rep. Jim Jordan, an Ohio Republican who voted for McCarthy. U.S. Rep.-elect Anna Paulina Luna, a St. Petersburg Republican, cast her support for Jordan even though he was not formally nominated.
All other Republicans representing Florida in the House supported McCarthy, including Donalds. Democrats all supported Jeffries.
But U.S. Rep. Chip Roy, a Texas Republican who also has been critical of McCarthy, broke his own way and cast a vote for Donalds.
Roy offered no reason publicly for why he cast his vote for Donalds, and members appeared to be going immediately toward a second ballot without a break. The Texas Republican did signal earlier he would not support McCarthy.
"The status quo must change," he tweeted before the floor session.
Donalds, a Naples Republican, supported McCarthy. But notably, he spoke to press ahead of the session and suggested his own vote is not unwavering.
"For my colleagues who want to have an open process, that is a great thing for the republic," he told the press.
When asked if he would consider supporting someone besides McCarthy on a second ballot, he replied, "Yeah, I can get there."