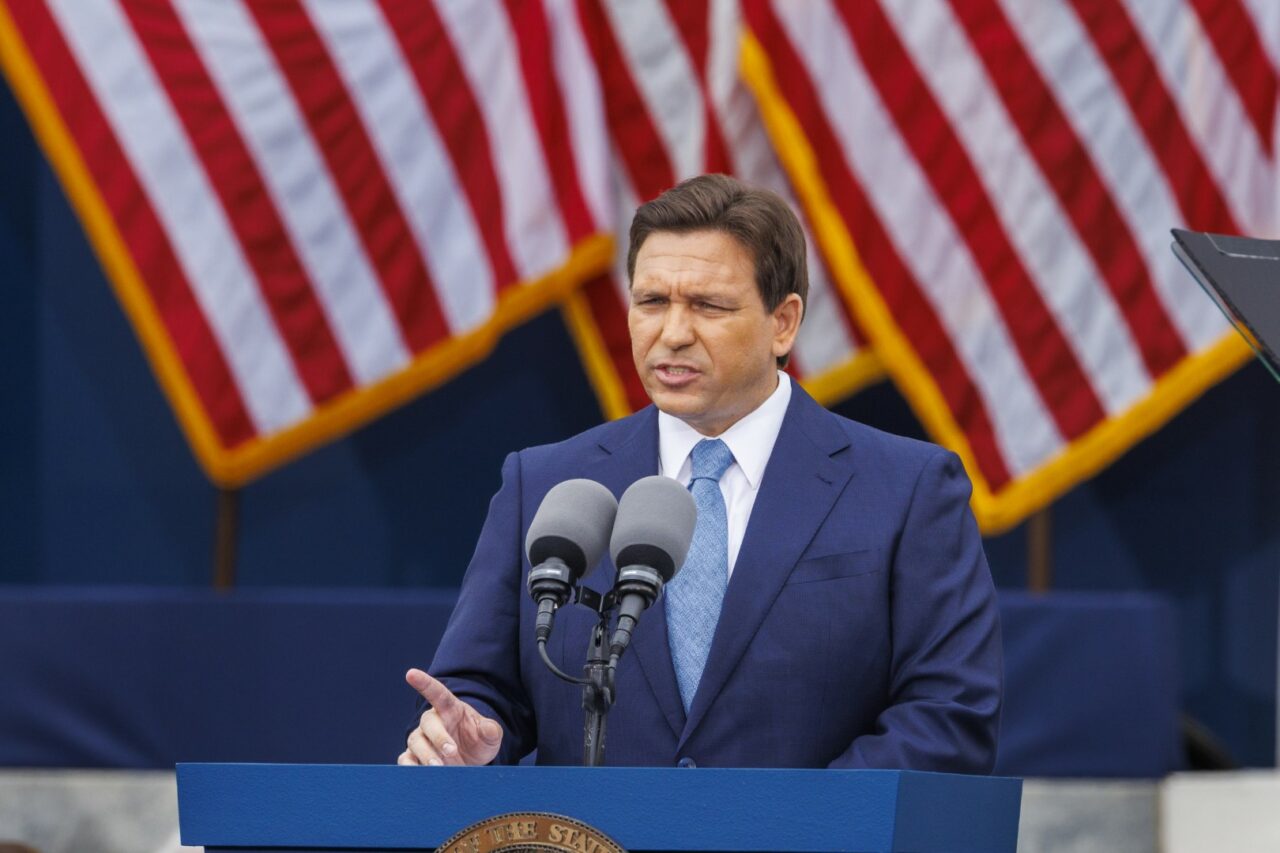 'Florida has accumulated a record budget surplus, and we need to enact a record amount of tax relief.'
Gov. Ron DeSantis' second inauguration speech was light on policy proposals, but he gave a few indications of his priorities in the upcoming Legislative Session.
Most of the 16-minute speech focused on his first-term record, including policies aimed at "keeping Florida free" during the COVID-19 pandemic and combating "woke" ideology. But he also hinted he'll seek massive tax cuts and more state control over school districts and state universities.
"Florida has accumulated a record budget surplus, and we need to enact a record amount of tax relief, particularly for Florida families who are grappling with inflation," DeSantis said.
DeSantis signed a hefty $1.1 billion tax cut package last year. Much of it was in the form of sales tax holidays on select items throughout the year, although the sales tax break on baby diapers and clothes will last the entire year.
"We must ensure school systems are responsive to parents and to students, not partisan interest groups, and we must ensure that our institutions of higher learning are focused on academic excellence and the pursuit of truth, not the imposition of trendy ideology," DeSantis added.
DeSantis backed a slate of School Board candidates across the state during the election, and most of them won. Still, with fellow Republicans holding a supermajority in both chambers of the Legislature, he could look to push more mandates on School Boards after the Parental Rights in Education law, derided as the "Don't Say Gay" law by critics, passed last year.
"Florida must always be a great place to raise a family — we will enact more family-friendly policies to make it easier to raise children and we will defend our children against those who seek to rob them of their innocence," DeSantis said.
In touting his record cracking down on crime, alluding to the anti-riot law he signed in 2021, DeSantis indicated he'd pursue similar policies in the future, and continue supporting environmental spending.
"We will always remain a law-and-order state, we will always support law enforcement, and we will always reject soft-on-crime policies that put our communities at risk," DeSantis said. "Florida is now in a golden era for conservation of our treasured natural resources. Our momentum is strong, and we will finish what we started — we will leave Florida to God better than we found it!"
Many political observers believe DeSantis has eyes on a 2024 run for the presidency, but he didn't mention two policy areas important to GOP base voters: abortion and gun rights.
Anti-abortion activists showed up at the Legislature's Organizational Session in November chanting slogans and urging them to pass greater restrictions on abortion, after lawmakers passed a ban on abortions after 15 weeks of pregnancy last year. Gun rights activists have also pushed for the Legislature to pass a bill allowing adults to carry a firearm without a permit, something GOP moderates have blocked.