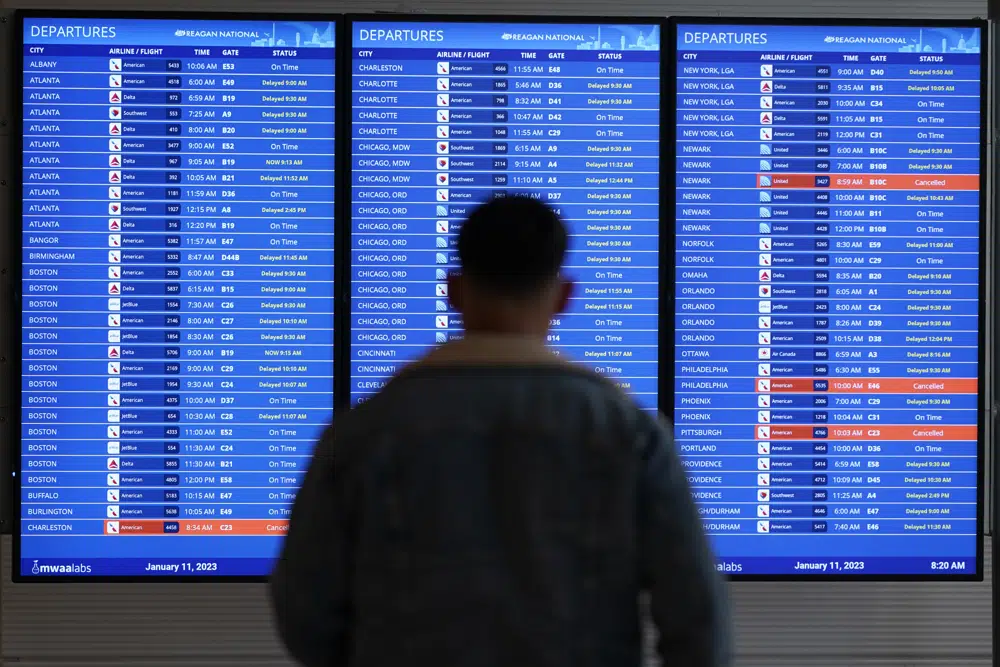 Members of Florida's congressional delegation quickly sounded off on the disruption.
Airports across Florida are resuming normal operations after an unexplained, nationwide interruption in the Notice to Air Missions System.
Around 7 a.m. Wednesday, the Federal Aviation Administration (FAA) publicly announced an interruption in the system, and ordered that no planes could take off until service was restored. Transportation Secretary Pete Buttigieg briefed President Joe Biden on the situation shortly before the President went into a pre-scheduled surgery.
"There is no evidence of a cyberattack at this point, but the President directed (the Department of Transportation) to conduct a full investigation into the causes," tweeted White House Press Secretary Karine Jean-Pierre. "The FAA will provide regular updates."
All domestic flights were stopped until around 9 a.m. At that point, service gradually came back online. The first flights were restored at major airports in Newark and Atlanta.
Meanwhile, Orlando International Airport, one of the busiest in the country, referred customers to contact carriers directly to check on flight status.
"We continue to encourage our travelers to check directly with their airlines for any updates in regards to their specific flight, while flight operations are gradually resuming nationwide," read a statement from Orlando airport officials.
Browsing departure times showed some flights from the airport set to resume as soon as 9:30 a.m., but delays and cancellations continue to impact the schedule.
At Miami International Airport, a flight to Baltimore was set for takeoff at 9 a.m., and numerous departure times were delayed significantly.
Tallahassee International Airport reports it will try to adjust its schedule swiftly.
"The FAA has lifted the nationwide ground stop of domestic flights and is working to bring operations back to normal," reads a tweet from the airport. "Some lingering flight impacts are expected. If traveling today, please verify the status of your flight with your airline."
Members of Florida's congressional delegation quickly sounded off on the disruption.
"Glad to hear operations are resuming, safety is paramount," tweeted U.S. Rep. Dan Webster, a Clermont Republican, "but the FAA (and U.S. DOT) must provide Congress a full report on what happened, steps being taken to prevent future occurrences. Air travel is a critical component of our economy and way of life."
Others expressed outrage that the administration wasn't better prepared.
"This is nuts. 'Technical outage?' Are the FAAs systems that bad?" tweeted U.S. Rep. Michael Waltz, a St. Augustine Beach Republican. "Where is the administration sending all the infrastructure money?"
And U.S. Rep. Greg Steube, a Sarasota Republican, criticized Buttigieg specifically.
"Secretary Pete Buttigieg has overseen some of the biggest transportation meltdowns in recent history," Steube tweeted. "The first FAA all grounding since 9/11 is happening now and all they can tell us is there's an 'outage.'"
Buttigieg has promised to provide answers.
"FAA has determined that the safety system affected by the overnight outage is fully restored, and the nationwide ground stop will be lifted effective immediately," he tweeted. "I have directed an after-action process to determine root causes and recommend next steps."