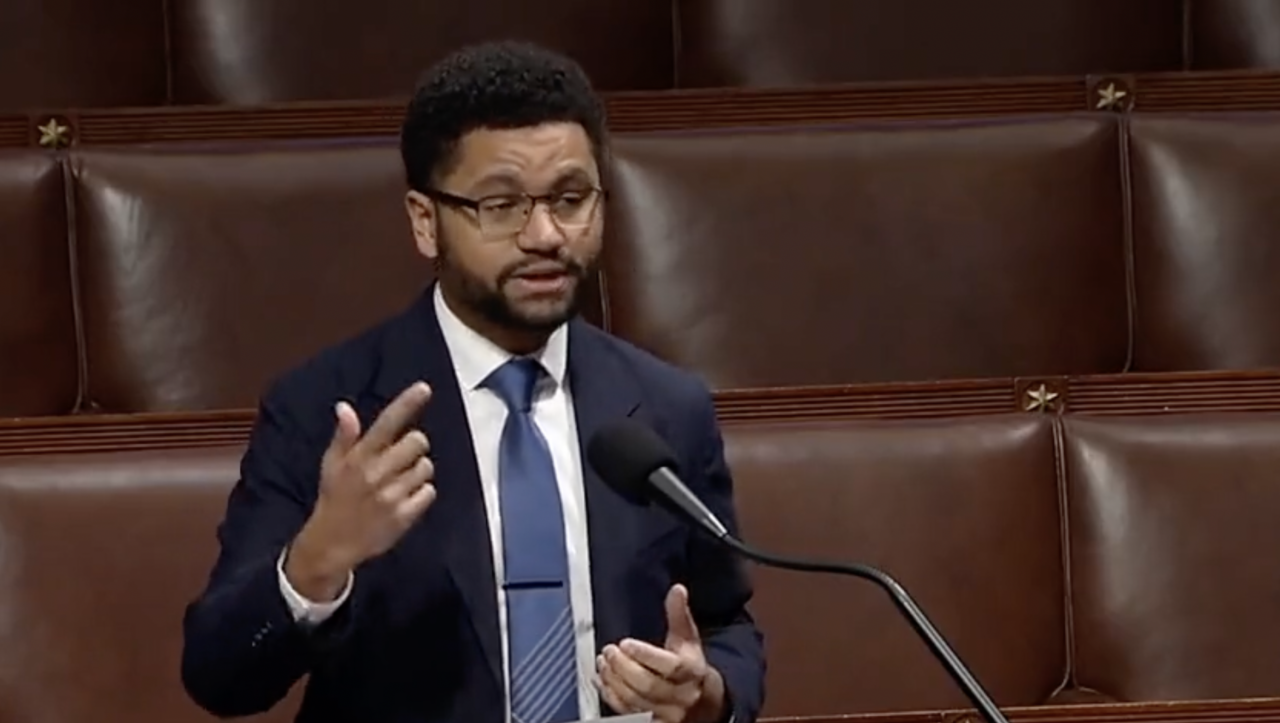 The Orlando Democrat said a resolution failed to acknowledge violence against abortion providers.
The youngest member of Congress has now given his first speech on the House floor.
U.S. Rep. Maxwell Alejandro Frost spoke against a resolution (HCR 3) condemning attacks on pro-life facilities. The Orlando Democrat said he could not support the legislation when it ignored the many attacks on abortion providers.
"What's really shameful is the fact that my Democratic colleagues and I are willing to both say we condemn all violence and also put it on paper, but with my colleagues on the other side of the aisle, all we hear is talk," the 25-year-old said on the floor. "They are not willing to condemn all violence in this resolution. It's a one-sided resolution meant to fan the flames of anti-abortion and anti-freedom sentiment in this country."
He also took aim at a 15-week Florida abortion ban signed by Gov. Ron DeSantis last year. "My district in Central Florida sees these sentiments in action as our Governor has passed an abortion ban and looks to go even further," Frost said.
He also pushed against the notion supporting abortion rights means ignoring other options for women who unexpectedly become pregnant.
He shared a part of his personal story. He was one of seven children born to his biological mother, and she chose to put him up for adoption. He only connected with her later in life, and the experience helped motivate him to run for Congress.
"As someone who's birth mother made the brave and difficult decision to put me up for adoption, I recognize that that decision was deeply personal and can often mark one of the most vulnerable points in a person's life," he said. "No one should take advantage of that, and the federal government should actually protect it."
He took the opportunity to iterate his own stance on abortion rights.
"I will continue to fight for civil rights, personal freedom, and bodily autonomy of women and childbearing adults in this country," he said. "And I hope the rest of this chamber will join me in voting no."