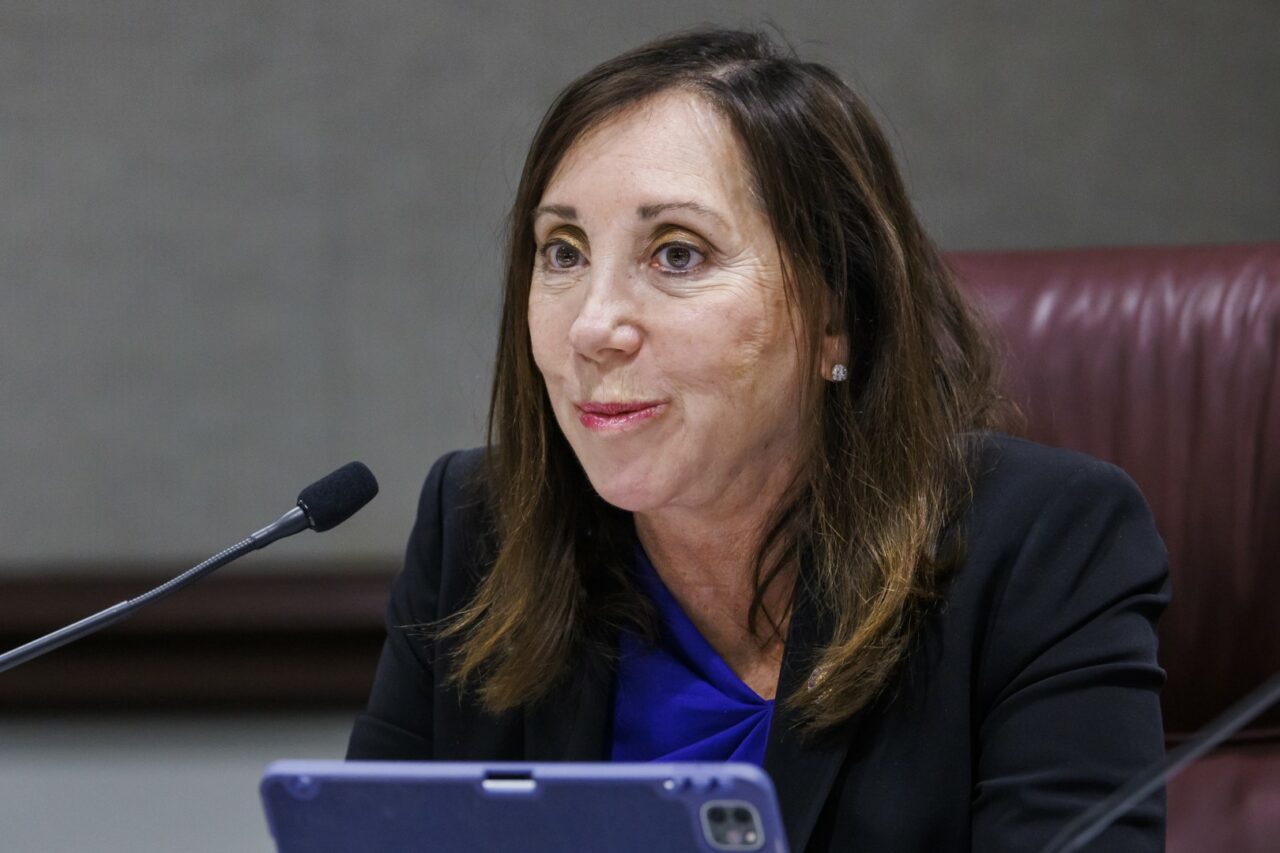 The Florida High School Athletic Association's annual student physical form has asked the question for decades, but new factors have prompted concern.
Democratic Sen. Lori Berman is pledging to act so that female student athletes at the state's public schools would no longer be asked about their menstrual histories when they register to play.
Female students are asked on their annual physical form to report when they got their first and last period, along with their cycles' frequency.
The optional questions have been asked for decades, but recently athletes' answers on the annual physical health report have migrated to a digital platform that is kept by a third party in some school districts, according to The Palm Beach Post's report last fall. That prompted parents and doctors to question whether that's a threat to privacy, particularly since the Supreme Court overturned a landmark ruling that allowed abortions up to 24 weeks of pregnancy.
These records can be subpoenaed in a court case — and the worry has emerged that the information could end up in a prosecution for ending a pregnancy.
"I've been very concerned about the … survey where they ask parents about menstrual health, particularly young girls and that it becomes part of their record," Berman said, noting that she doesn't think a separate bill should address the form questions.
"I am going to look for an opportunity to put that as an amendment … so that they will only have to turn in the last page where the doctor authorizes them to participate in sports."
Changing the policy went to the board of the Florida High School Athletic Association (FHSAA) in November, The Post reported. The board was three votes shy of removing the questions from the form, submitted annually. Instead, the board voted to seek the review and recommendation from the sports medicine community. The questions remain on the physical form on the FHSAA's site.
Palm Beach County Schools Superintendent Michael J. Burke said the board also wants to minimize the form to just the doctor's sign-off for the student to participate in sports. Students of both genders are asked 41 questions that range from chronic illness to bone fractures to body weight.
Berman said she expects to have the opportunity to take action.
"I sit on the Education Committee so I'll work on trying to get that in somewhere," she said.