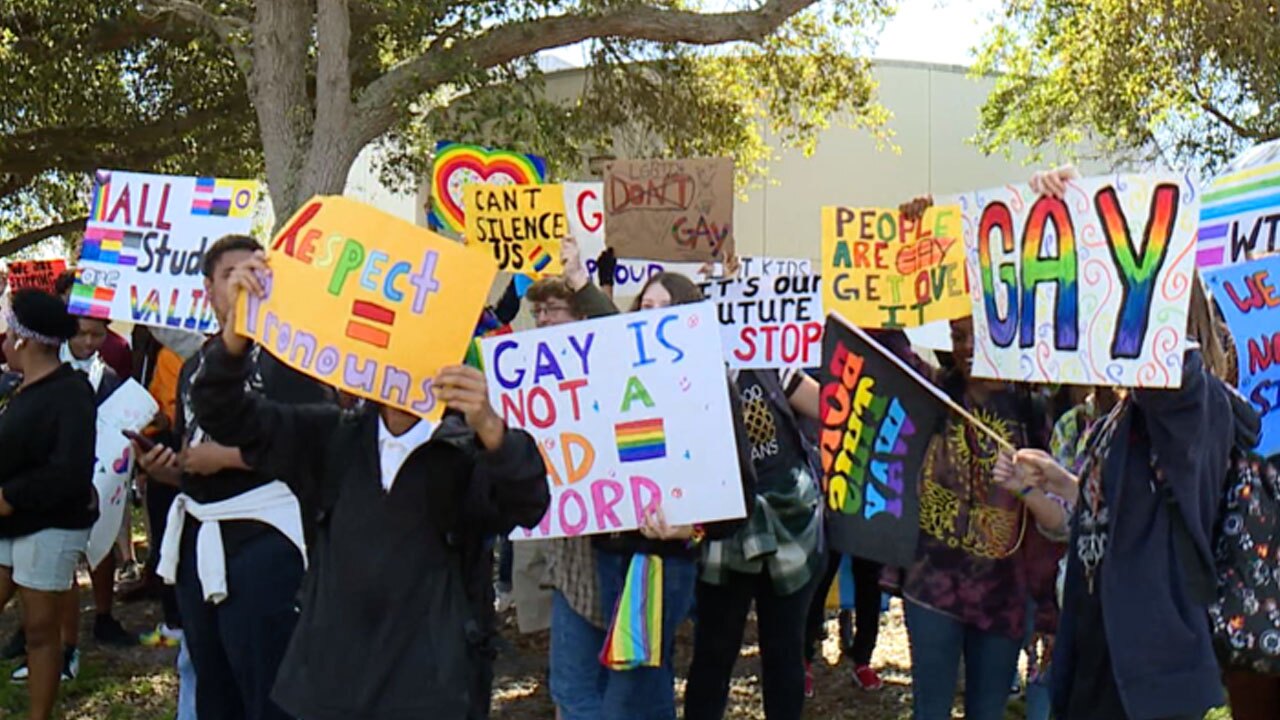 'It's shocking and it has to stop.'
Nassau County didn't get drawn into the pitched battles waged regarding education elsewhere in Florida during the last election cycle, but the culture war that birthed those campaigns may be coming home to the First Coast anyway, as the county's legislators heard at the Nassau County delegation meeting.
"Children are our most precious commodity, and something terrible is happening, and it will now be under your watch as legislators," said James Bruner of the local chapter of County Citizens Defending Freedom. "It came to my attention, most pronounced, in reading the Times-Union, Jacksonville's paper, which told us that JASMYN, an organization in Jacksonville, they've just been defunded their $45,000 because they had been displaying penises to children as part of a health program.
"That is, (showing) cartoon figures of penises — dancing penises — to children. This was brought before the school district, and the school district cut the funding."
The issue involved a card game meant to educate people older than 18 on HIV prevention and shared on Instagram, though online misrepresentations have led to a kind of telephone game effect on what people believe JASMYN is doing or has done in the past. 
"Schools have a lot of resources, but they're not always easy to access for students, and in particular, LGBTQ students don't always feel safe," JASMYN CEO Cindy Watson told Jacksonville television affiliate WTLV at the time.
Bruner believes a relationship between LGBTQ equal rights group Equality Florida and the North East Florida Educational Consortium is responsible for sending out health curricula to school districts like Nassau, with inappropriate content.
"Follow that trail I've given you, and see how this is happening, and can we not beef up our laws to protect our children?" Bruner said.
It's unknown whether the Legislature has the stomach to dive into such culture war legislation this Session, though Rep. Dean Black indicated his support.
"Let me just say, Mr. Bruner, the filth, the garbage that's being found to be proffered in our schools, there is zero tolerance for that nonsense, certainly, in my office," Black said.
"I think Sen. (Clay) Yarborough would agree, and everyone is very focused on that in the state Legislature. It's completely outrageous what's happening just to the south of here in Duval County. There are many of your elected officials that are on it, and are going to pursue it. It's shocking and it has to stop."