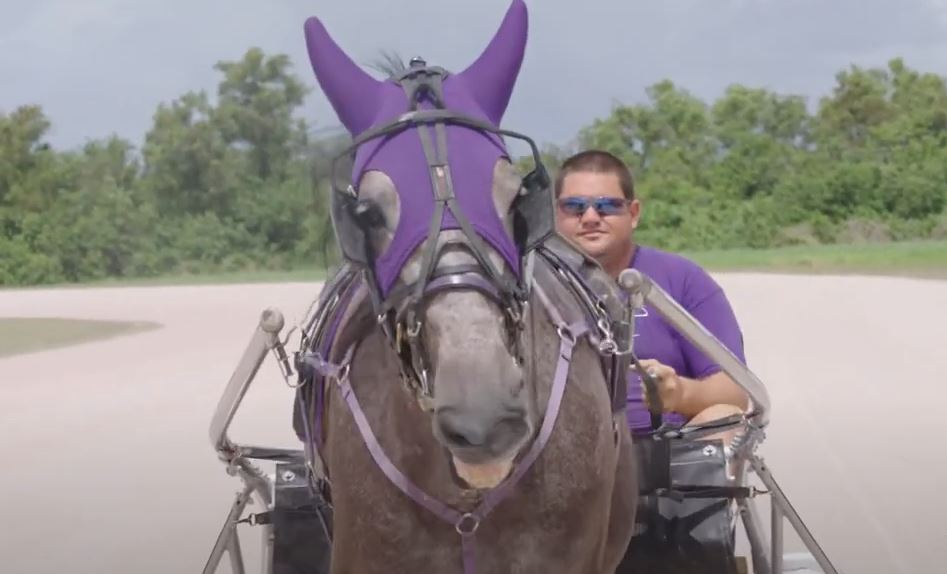 Harness racing hit its last finish line last year.
Harness racing in Florida hit its final finish line last April in Pompano Beach, but Democratic Rep. Dan Daley has filed a bill that would have them heading down the stretch once again.
The Democratic lawmaker from northwest Broward County Thursday filed legislation (HB 275) that would correct what he sees as a glitch in the Gaming Compact between the state of Florida and the Seminole Tribe of Florida.
The way things are now, there's no way for anyone who wanted to race sulkies around a racetrack for people to bet on to get that permit.
The bill calls for anyone who has permits to run other kinds of wagering — greyhound racing, thoroughbred and quarter-horse racing or jai alai games during the 2020-21 year — to also be able to get a permit to run two-wheeled chariots around a racetrack, also called standardbred racing.
Standardbred racing went on the endangered list when new rules passed in 2021, however. Legislation allowed facilities to operate a card game without some sort of live component. That meant Pompano Park could keep its card games without having harness racing.
Daley says that 15,000 Florida jobs are at risk because of harness racing's disappearance. A news release from the House Democrats calls the decision to close harness racing in Pompano the result of out-of-state interests controlling, with no regard for harness racing's storied, tradition that spans more than 50 years in this state.
"Thousands of families are counting on us to do what is right for Florida," Daley said in a prepared statement.
The Isle Casino closed its racing operation at Pompano Park to redevelop the land with a 950-room hotel, 4,000 residences along with an entertainment and retail district. The effort is now underway and will include a 15,000 square foot casino expansion.
Caesars Entertainment and its development partner in the venture, The Cordish Companies, announced last year the rebranding of Isle Casino Racing Pompano Park as Harrah's Pompano Beach.
Daley, however, insists there's still an audience for the kind of race reminiscent of the movie "Ben-Hur," which features riders racing in two-wheel carts pulled by horses.
Last year's bill did not make it out of committee, however.
Daley knows some of the people affected. As a youth, he helped in the stables as his dad participated in this specialized kind of horse racing that once put Pompano Beach on the map as the Winter Capital of Harness Racing. It also drew celebrities such as Jackie Gleason, Mickey Mantle and Whitey Ford, according to Frank Cavaioli, a retired history and political science professor who wrote a book entitled, "Pompano Park Harness Track."
"I'm not giving up on this industry," Daley said.