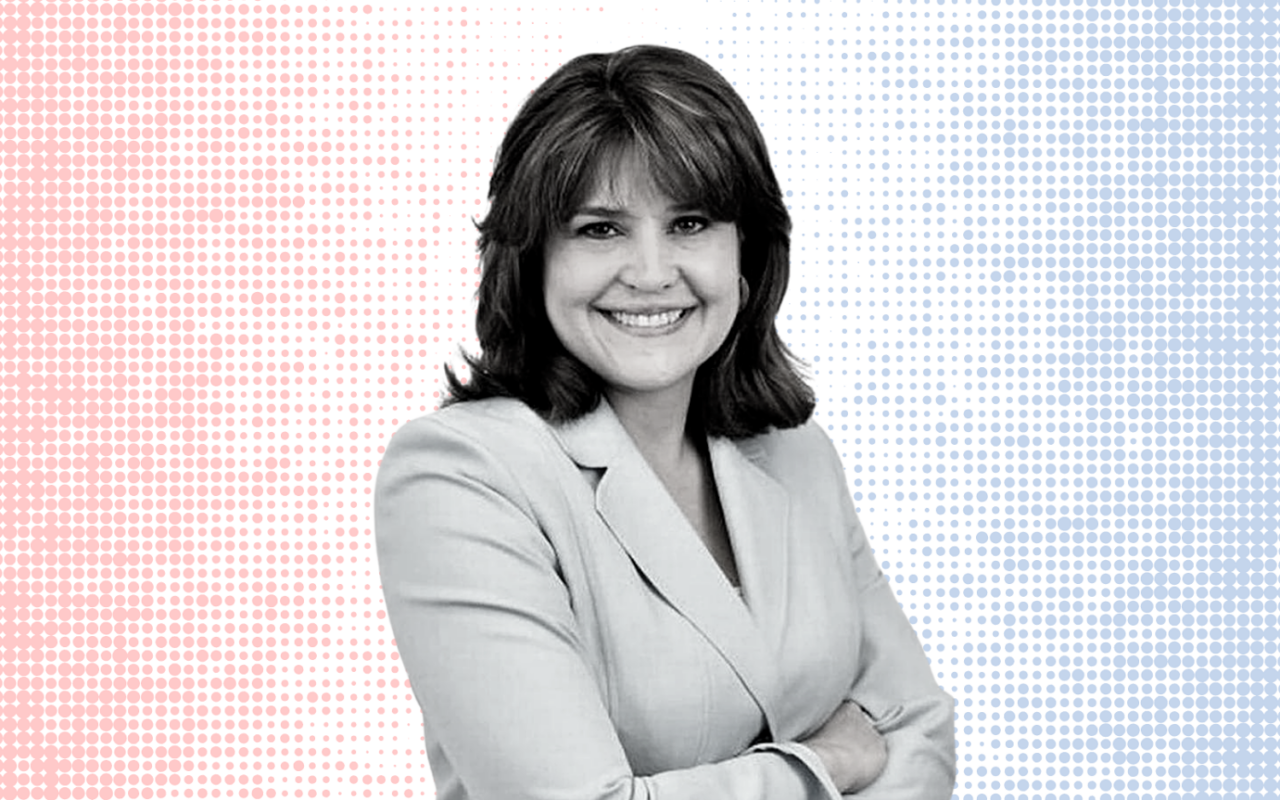 'Our party is at a critical juncture, and we must pave a new way forward together.'
Two days after a two dozen Generation Z activists from across the state implored her to take the plunge, former Miami Sen. Annette Taddeo confirmed she is running for Florida Democratic Party Chair.
Taddeo announced her bid Thursday night, appropriately, on TikTok. In a nearly three-minute video titled "I'm in — I'm running for FDP Chair," she said she decided to run after "many calls" and conversations.
"After much reflection, I'm ready — I'm ready to take up this challenge and do the hard work. I'm running for FDP Chair. Our party is at a critical juncture, and we must pave a new way forward together," she said.
"We must completely rebuild and reimagine our party from the bottom up, rebuilding a fully functional Florida Democratic Party that is grounded in our shared values. And we need to rebuild our grassroots infrastructure … regain our voter registration advantage, have accurate voter information and organize and motivate our grassroots army of volunteers.
"We have to and must rebuild our brand and fight back against Republican fear mongering and lies with an aggressive, year-round, multilingual, earned media effort that will push back on GOP extremism every day and in every media market and across all social media platforms, from Facebook to Twitter to YouTube and Instagram and TikTok."
Taddeo said the FDP must work closely with elected officials at every level to support and carry the party's message to their communities, "especially our state legislators in Tallahassee." The party must also work more concertedly to engage minority and young voters, she said, by giving them "a real seat at the decision-making table and empower them at all levels of our organization and across all 67 counties, so we can be present all the time, not just come election time."
"We have a lot of work to do, and we will all have to work harder than ever before. I want to be your partner in building a more resilient and inclusive — and organized — FDP that will enable us to start winning back our state," she said.
Taddeo's announcement comes at a time of upheaval in FDP leadership following the resignation of Chair Manny Diaz, a fellow Miamian who oversaw the worst outcome for Florida Democrats in recent history. In the 2022 Midterms, Democrats lost seats up and down the ballot in historically liberal strongholds and among key demographics, particularly young voters.
On Tuesday, 24 progressive Gen Z activists wrote a letter encouraging Taddeo to run, calling her "a leader for all Democrats" and a "true partner who will prioritize renewed outreach to Florida's youngest."
Taddeo is hardly a left-field choice. The 55-year-old small business owner has been a prominent player in Florida politics for the last 15 years. Her prior roles in Democratic Party leadership include the Chair of the Miami-Dade Democratic Executive Committee, which steers the county party.
In 2017, she became the first Latina Democrat to win a seat in the Senate. It marked the first time she secured elected office after four prior attempts, including two runs at Congress, a campaign for the Miami-Dade County Commission and as the 2014 gubernatorial running mate to former Gov. Charlie Crist.
She recently left office at the end of her four-year term representing Senate District 40 in November following an unsuccessful bid to supplant Republican U.S. Rep. María Elvira Salazar.
If she wins the FDP Chair, Taddeo will have her work cut out for her. In October 2021, registered Republican voters outnumbered registered Democrats in Florida for the first time ever, At the time, Republicans enjoyed a 4,318-voter edge.
That number has since grown to 356,212 as the Florida GOP added more than 207,000 active voters to its rolls while Democrats lost nearly 145,000 voters, according to state records.