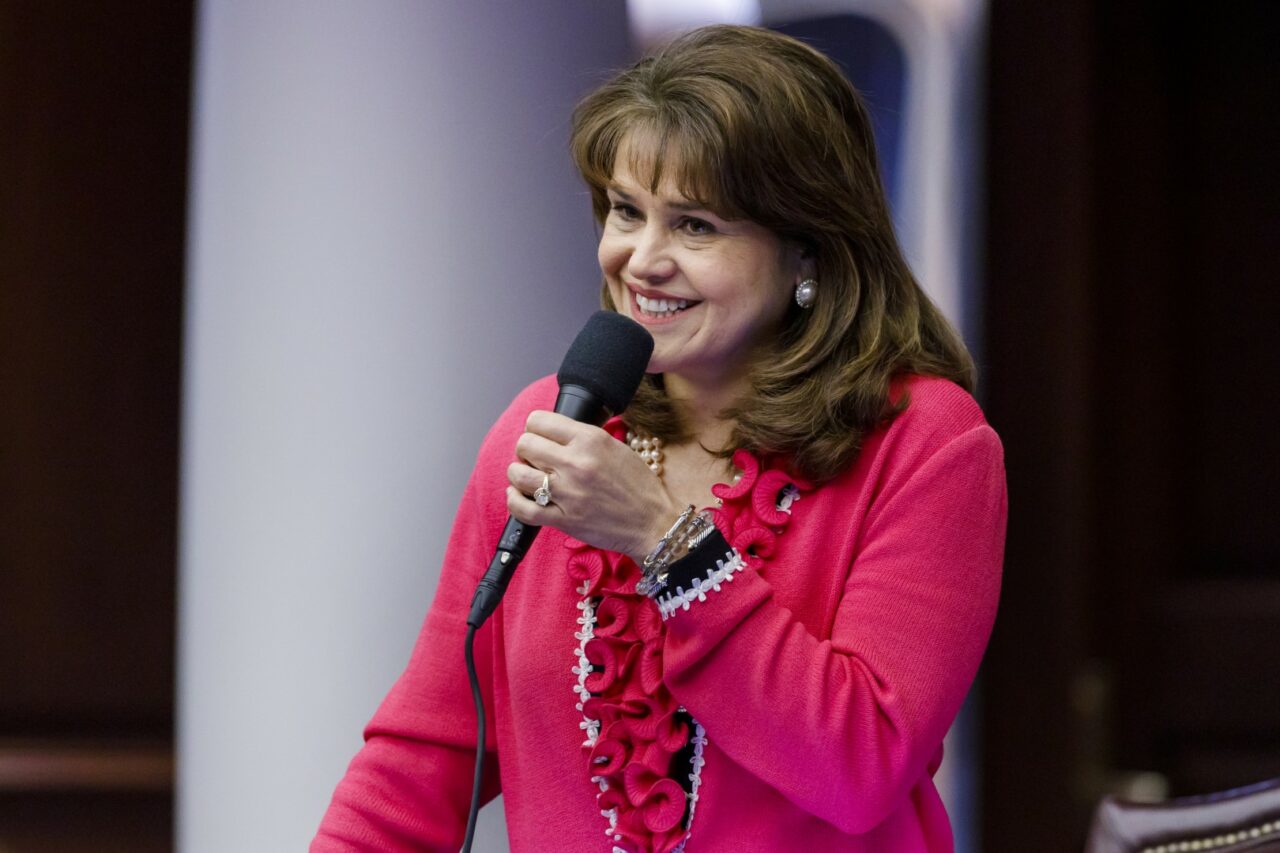 'She will be a true partner...'
Twenty-four progressive Gen Z activists from across the state are throwing their collective support behind a potential run at the top post in the Florida Democratic Party by former state Sen. Annette Taddeo.
In a joint letter Monday, the self-described group of "24 of the most influential Gen Z activists in Florida" noted how turnout among their age group during the 2022 midterm helped repel a "red wave" nationwide — except in the Sunshine State.
All across Florida, Democrats lost seats up and down the ballot in historically liberal strongholds and among key demographics, particularly young voters.
With the recent resignation of Democratic Party Chair Manny Diaz, the writing is on the wall, according to the authors of the letter. To avoid losing more ground, they wrote, Democrats need to realign their priorities, reinvigorate registration efforts and retool their operations, and Taddeo is the right person to lead the charge.
"Not only do we fervently believe Annette will be a leader for all Democrats, but she will be a true partner who will prioritize renewed outreach to Florida's youngest while working with us to increase our representation in the state party and unleash the strength of the nation's youngest voter demographic in the Sunshine State and across America," the letter said.
"(We) are proud to endorse former state Sen. Annette Taddeo to be the next Chair of the Florida Democratic Party."
Taddeo, 55, is hardly a left-field choice. She's been a prominent player in Florida politics for the last 15 years. Her prior roles in Democratic Party leadership include the Chair of the Miami-Dade Democratic Executive Committee, which steers the county party.
She has yet to officially announce any political plans since leaving office last year after an unsuccessful bid to supplant Republican U.S. Rep. María Elvira Salazar. However, she told Florida Politics early Tuesday afternoon that she is weighing a run.
"Based on all the calls, yes, I am now seriously looking at it," she said. "But (I'm) still having conversations."
The letter's authors include Voters of Tomorrow President Jayden D'Onofrio and Vice President Gabriel Gonzalez, Biden for Florida founder Robert Palacios, PRISM President Maxx Fenning, State Democratic Committeeman Elijah Hooks, and a passel of college party leaders, who all wrote as individuals and not necessarily representatives of their respective groups. They stressed that whoever takes up mantle would undervalue the youth vote at their own peril.
"For far too long, Florida's youngest have been cast aside and outright ignored, (and last year our) state's Gen Z coalition was forced to organize and mobilize on our own without any engagement and coordination from the Florida Democratic Party," they wrote. "We are … the very people that work each and every day to secure a more resilient inclusive future for all Floridians, regardless of your age or where you live in the state. Witnessing the failures of the Florida Democratic Party has disappointed us, but our vision and hopes for the future will never waver."