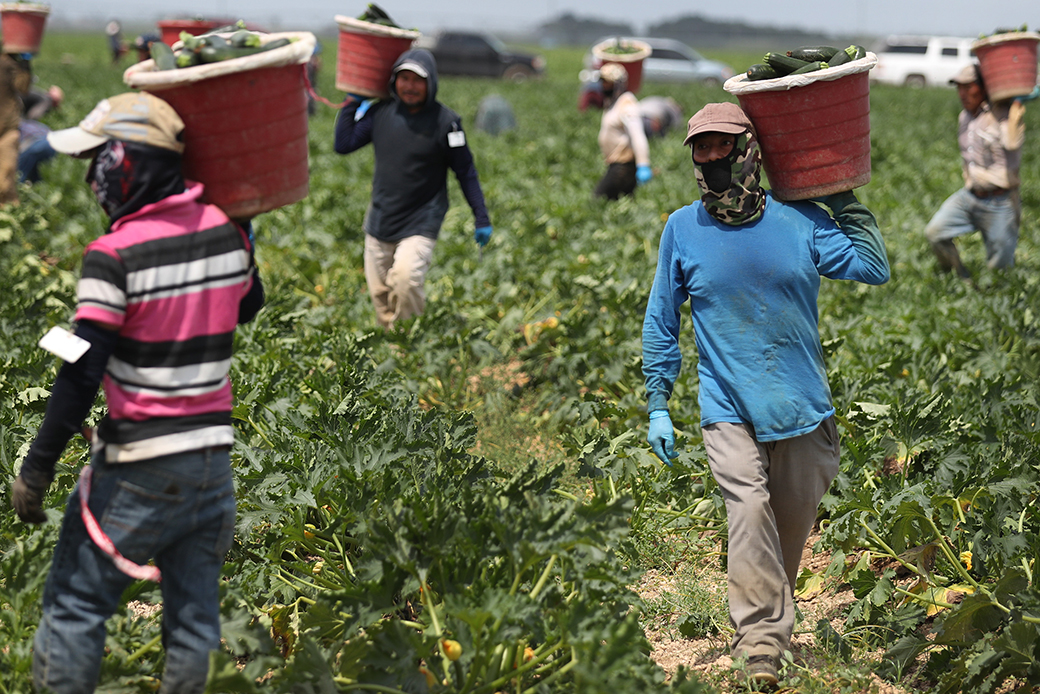 Sen. Debbie Mayfield suggested a legal exemption allowing workforce housing on farm property.
When NIMBY meets agriculture, things can go sideways. So it is for municipalities and workforce housing for the men and women who work Florida's fields. The topic became one discussed in the Senate Committee on Agriculture recently.
"When you're talking about housing, where are you currently housing your employees?" asked Melbourne Republican Sen. Debbie Mayfield to David Hill, owner of Southern Hill Farms and Chairman of the Florida Fruit and Vegetable Association.
Hill was presenting on the current state of the Florida fruit and vegetable industry. Labor is seasonal, so farms work with federal visa programs to bring in workers, for whom they have to find places to live. That's not always so easy.
"We are looking to build some facilities, and we're having a hard time with local ordinances," Hill said. "What that's forced us to do is find existing (housing). That's tough to do, find 500 rooms somewhere that's existing. We have an independent contractor that takes care of (that)."
The people who work Hill's farm live in Dade City. 
"He has a facility there," Hill said. "But our needs are far greater. We are growing — actually, we're trying to grow, and we want to not be at anyone's mercy."
Mayfield asked if local ordinances prevented building housing on farm property.
"If you reclaim something that's already built, like a hotel, something like that, then no one can say much," Hill said. "It's kind of grandfathered in. If you break ground and try to build something, all the local communities will stand up and go to hearings and fight you, because they don't want that in there, close to their house."  
The interest is putting some official language in law to allow such housing projects, though that could also be viewed through the lens of another attempt at municipal preemption.
Mayfield suggested a legal exemption allowing workforce housing on farm property.
"If it makes sense and we do everything for code … but yeah, that would be huge," Hill said.