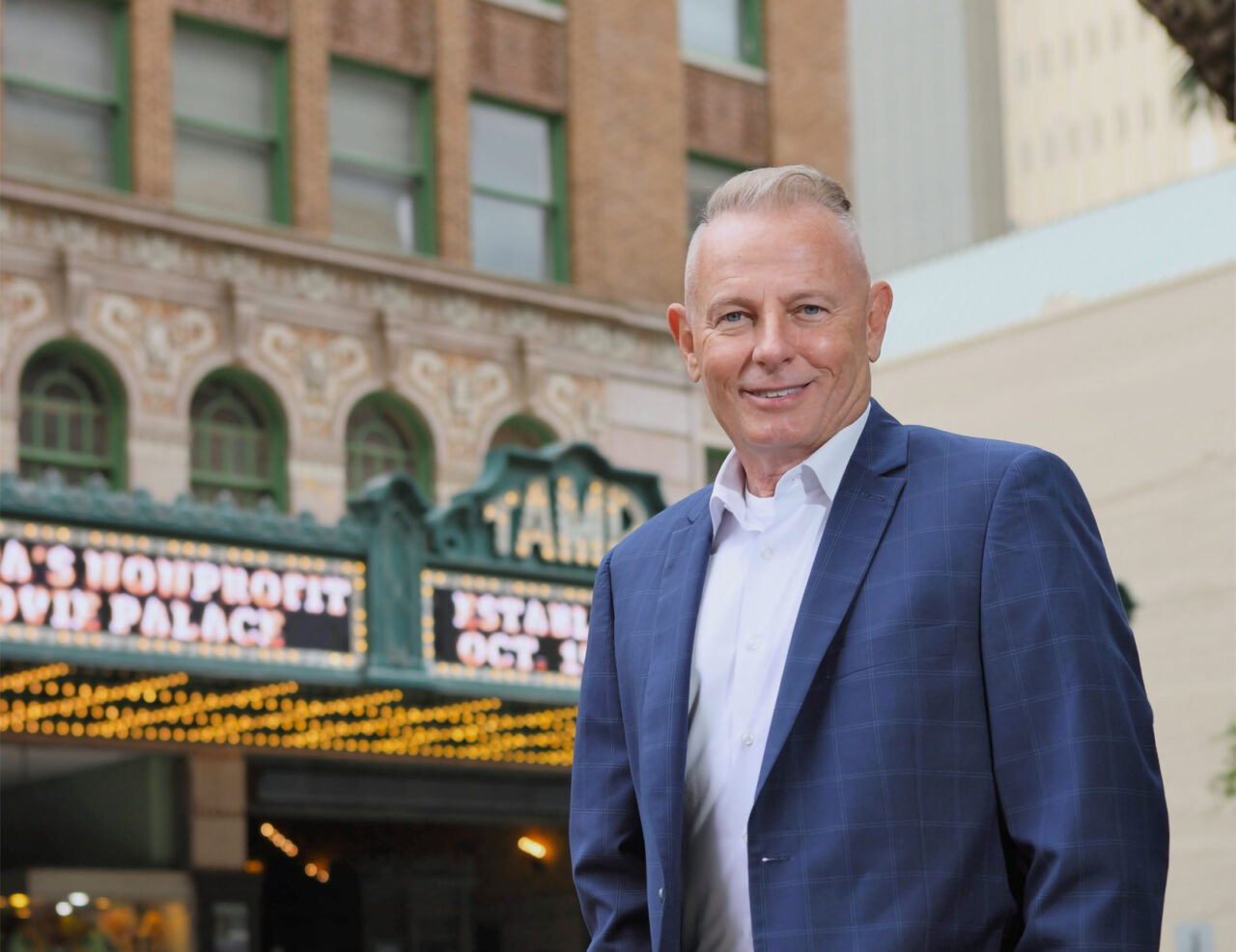 'I violated all these things, yes,' Harrison said.
A retired Tampa police officer now running for City Council had a career marked with several breaches of department policy, documents show.
An internal affairs report obtained by Creative Loafing Tampa Bay through a public records request shows Chase Harrison received several letters of counseling and was suspended from extra duty by the Tampa Police Department.
The candidate for Tampa City Council District 1 breached TPD's standards of conduct, failed to follow safety protocols and failed to appear when subpoenaed by a court twice, along with several other infractions.
In total, he received 10 sustained violations, and two more accusations of breaking policy deemed to be "unfounded."
Today, Harrison explained to CL the context of each violation that occurred.
"I violated all these things, yes," Harrison said. "But there's an old saying in law enforcement that says if you don't get complained on, you're probably not doing your job."
In 2008 and 2012, Harrison violated TPD policy about crashing cop cars and received letters of counseling for both. He can't remember the first crash, but Harrison said that in the second incident, he accidentally ran into a concrete pillar that didn't cost much for the city to replace.
Harrison also couldn't remember why he didn't show up for court twice when subpoenaed, but said that it might have been for traffic violations or infractions along those lines.
In 2015, he failed to comply with the proper searching and transporting of a prisoner in custody. Harrison said he missed a small knife hidden in a suspect's belt.
In 2016, he violated the department's standards of conduct and "failed to give proper courtesy to the public" while on the job.
Harrison said that he was directing traffic in the 2016 incident and tried to stop a driver who was running through the intersection. He told CL there was a person on the crosswalk, and to stop the driver; he threw a flashlight at the civilian's car, causing damage to the vehicle.
He was suspended from extra duty for 30 days, which affected his finances, he said.
Other than these violations, Harrison claims he had a great track record at TPD. He was a field training officer for two years, and was once named officer of the month, he said.
CL has requested more details on Harrison's violations from TPD, which occurred from when he was hired in 2004 until he retired in 2016.
For context, Harrison has more violations than current TPD officer Brigette Curbelo, who violently arrested an innocent Black woman in 2021. But he has five less violations than current TPD officer Algenis Maceo, who was fired during a scandal, then rehired and named as TPD's officer of the month last May.
When asked how common it is for an officer to receive 10 violations during their time on the force, a representative from the Florida Department of Law Enforcement (FDLE) told CL, "Different law enforcement agencies have different standards and disciplinary regulations."
Harrison is an Air Force Veteran, professional pilot and small-business owner. For the District 1 citywide seat, he's running against Sonja P Brookins, Alan Clendenin and incumbent Joseph Citro.
At the Tampa Tiger Bay Club city council forum last Friday, Harrison sided with Mayor Jane Castor's controversial decision to veto all of City Council's proposed city charter amendments for the public to vote on. Four of the five vetoes were rejected by Council in a vote last Thursday, but Harrison still sided with the Mayor.
"I agree with her opinion because it was not done in the public," Harrison said of Council's process.
However, all of the proposed amendments had been discussed by the City Council and the public for months, if not years. This included the option of letting the public vote on whether or not the Police Citizens Review Board should have an independent attorney, which would help the board with police transparency and accountability.
Three City Council members sided with Castor's veto of the independent attorney last week, which made the motion dead on the floor. This sparked the ire of activists asking for police accountability and the right to vote on the issue.
At the same forum, Harrison also defended Shotspotter, a controversial gunshot detection technology that has helped land innocent people in jail and has wasted the time of police departments around the country.
In Tampa, Shotspotter technology is only located in East Tampa, a historically Black community, even though there are shootings across the city. This led several City Council members to point out it unfairly targets the neighborhood.
But that's not how Harrison saw it.
"This is a program that assists the police," Harrison said. "We're not gonna put it in a neighborhood where there isn't a pandemic of gunshots; that would be a waste of a resource."
Before Tampa's city council race, Harrison ran as a Republican for Hillsborough's Board of County Commissioners but lost to Commissioner Joshua Wostal.
Early voting for Tampa's elections begins Feb. 27 and ends March 5. Election Day is Tuesday, March 7, with the polls closing at 7 p.m.
___
Justin Garcia reporting via Creative Loafing Tampa Bay.