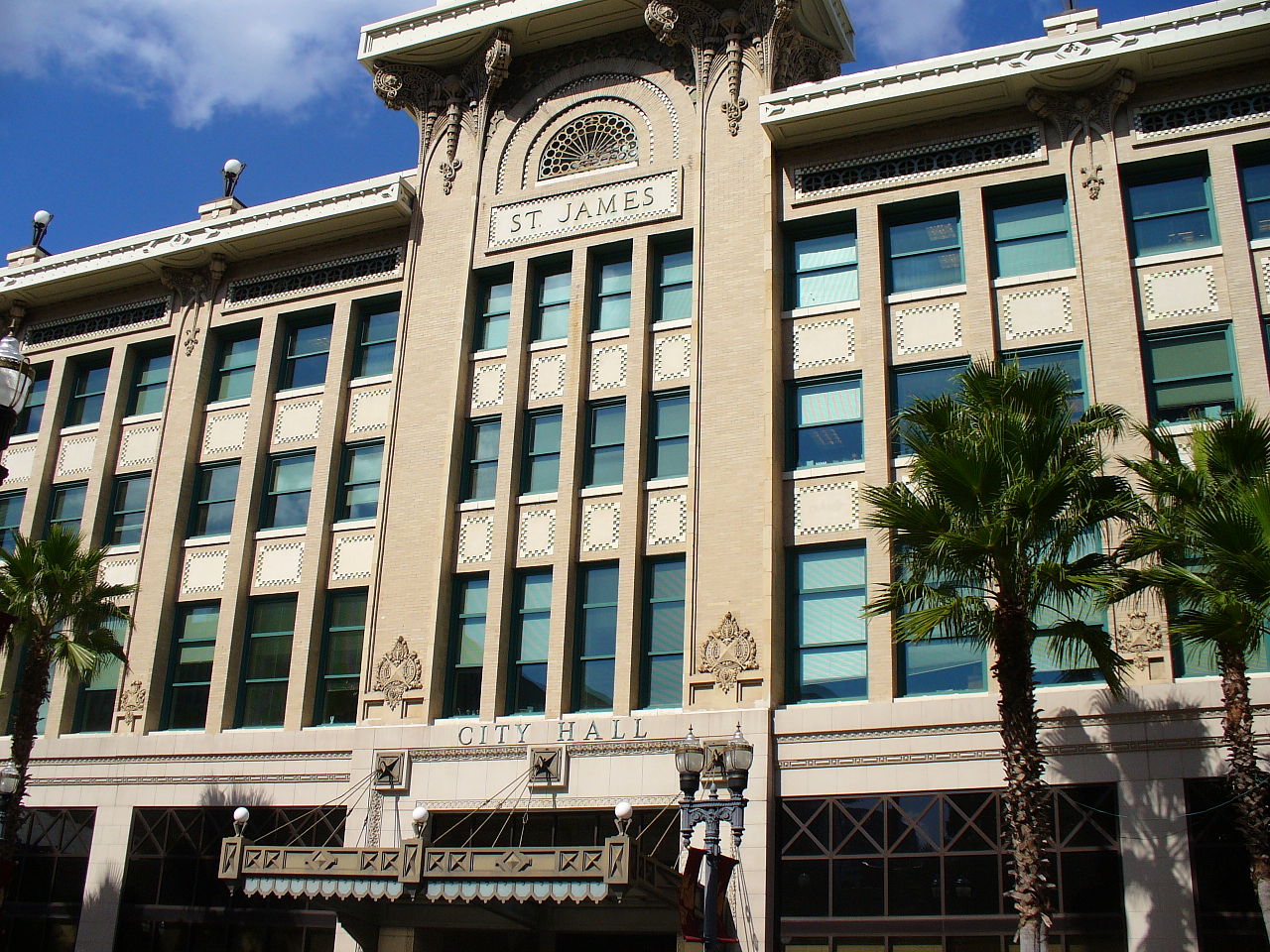 Internal fissures on the Council dominated discussion ahead of the vote.
It took months for Jacksonville City Council to come up with a legal response to a series of antisemitic displays posted during high-profile community events, and on Tuesday they nearly ran out of time to approve a solution.
Two versions of legislation that would ban displays projected onto buildings were expected to be under "emergency" consideration. However, long discussions on various zoning issues dominated the seven hours scheduled for the meeting, pushing the emergency bills to the end of the meeting, which weren't taken up until nearly 11:30 p.m.
Council had to suspend a rule ordering a hard stop at midnight, which it did via voice vote. That was the easy part, with internal fissures on the Council dominating the discussion afterward.
Both pieces of legislation proposed fines of $2,000, up to six months in jail, and seizure of equipment from malefactors found guilty of projecting such displays onto private buildings.
Concerned about constitutional challenges, the bills were framed last week as they were being drafted as a "content-neutral" defense of private property.
Not all members were on board. Democrat Brenda Priestly Jackson said this bill illustrated a "double standard," given the failed effort to take down confederate monuments and other failures to deal with "ethno-racial reckoning."
"We have a lot of issues and challenges in Jacksonville," she said, noting that she supported "our Jewish brothers and sisters," but could not support the bill given those equity concerns as well as First Amendment concerns.
Democrat Reggie Gaffney, Jr. said the Council needed to "make a decision on the monuments," though he was up on the bill. Democrat Joyce Morgan took a similar position, urging "consistency" regarding monument removal.
The biggest divide among Council was not about the bill itself, but rather whose bill would be heard first. Republican Council President Terrance Freeman filed his version after his colleague, Republican mayoral candidate LeaAnna Cumber, filed hers. But Freeman managed to get an earlier number on his bill — he got 2023-44, while Cumber's bill was 2023-48 — meaning Freeman's bill would be heard first, and likely be the one ultimately approved, which it was by an 18-1 vote.
City Council member Matt Carlucci took issue with the numbering, noting City Council procedure that typically assigns lower numbers to bills filed earlier than others.
"It's not about who gets credit. It's about Council rules. Council rules traditionally say 'first in, first out,'" Carlucci said, crediting Cumber with doing the "heavy lifting" on the legislation.
"This could happen to anybody up here if we file a bill and somebody jumps ahead of us," said the Southside Republican, re-elected this month for four more years without opposition.
"Jacksonville deserves better," affirmed Republican Randy DeFoor, who represents parts of the Westside.
Freeman ended up grilling a lawyer from the Office of General Counsel to make the case that he "had no idea" another city lawyer was working with Cumber on the bill, before blaming the "media" for not "having told that story."
"For anybody to think that I stole somebody's legislation, it's been clearly indicated that I worked (within) Council rules and policy," Freeman thundered.
Cumber conceded, saying it was a "great bill" and she hoped it would pass. But the discussion wasn't over, with Carlucci relating that he was told Cumber was working on the bill before Freeman filed his, and that Cumber filed hours before Freeman's bill.
The bills were drafted months after Jacksonville first found itself in the unsavory spotlight after neo-Nazi iconography was displayed during numerous sporting events as recently as the last Jaguars home game of the NFL regular season, when a swastika and the cross were projected on the CSX building. Similar messages on buildings also marred last year's Florida-Georgia football game.
Ahead of the discussion and the vote, the city's Mayor offered congratulations ahead of time.
"Advance Congrats to (Terrance Freeman) & the Jax City Council who stood up against HATE! This legislation is a powerful step in the right direction. Hate is Hate & a unified front is stronger than partisan politics, time stamps, & petty division," Mayor Lenny Curry tweeted around 10 p.m., in anticipation of the bill passing.
Curry has endorsed one of Cumber's opponents, Daniel Davis, and sided with Freeman on the bill timing issue.
Curry's words did not quell the internal conflict on the Council, stoked by election-year considerations and the emotions of this legislative body, each of which crowded out the seemingly uncontroversial message of unity against hate speech.