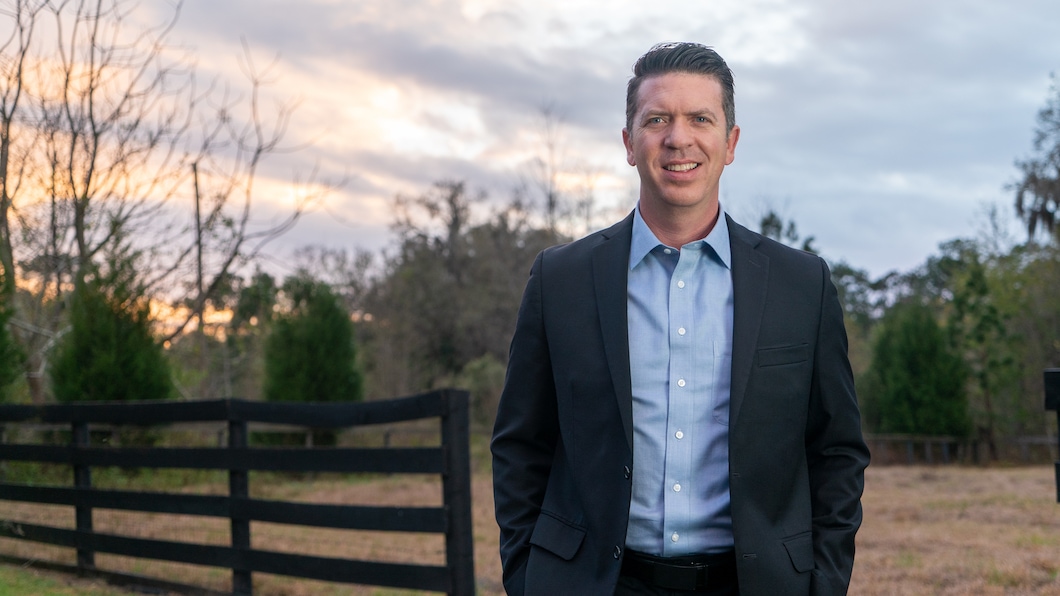 'Together, we will keep our state the Free State of Florida.'
Republican Ryan Chamberlin has been endorsed by a coalition of medical professionals who will advise his House District 24 campaign on health care issues.
The set includes Drs. Patrick Acevedo, Steven Hatfill, Vipul Patel, Vitor Pastorini and Jack Paulk as well as physician assistant Michael Crimi.
"Ryan is the leader we need in District 24," Acevedo said. "Ryan will work hard to provide better medical care to patients and won't give in to special interest groups and their agendas. Ryan is a man of his word and won't back down from the fight for freedom."
Chamberlin's campaign said all members of the coalition have been in practice for many years and are respected medical experts within the district, which covers a portion of Marion County.
"I'm honored to have the support of these local medical professionals," Chamberlin said in a news release. "I look forward to working alongside them and to standing with Gov. Ron DeSantis on his 'Prescribe Freedom' initiative to protect Floridians from those who would use a so-called medical crisis as an excuse to trample our constitutional rights. Together, we will keep our state the Free State of Florida."
Chamberlin, who lives in the Marion County town of Belleview, is one of five Republicans and six total candidates in the field to replace former GOP Rep. Joe Harding, who resigned his seat last month following an indictment alleging wire fraud, money laundering and making false statements.
Notably, Chamberlin ran for Congress in the 2020 cycle, earning about 6% of the vote in the 10-person Republican Primary for Florida's 3rd Congressional District.
The HD 24 Special Election will feature a similarly packed Primary. In addition to Chamberlin, Ocala Republicans Justin Albright, Jose Juarez, Stephen Pyles and former Rep. Charlie Stone have qualified for the ballot. Stone represented much of the same area from 2012 to 2020, before the most recent round of redistricting changed lines last year.
No Democrat is running for the seat, which has a pronounced Republican advantage. However, write-in candidate Robert "Foxy" Fox qualified for the race, which will block non-GOP voters from casting a ballot in the March 7 Primary.
The winner of the Primary Election will face Fox — a blank line on the ballot — in the May 16 General Election.