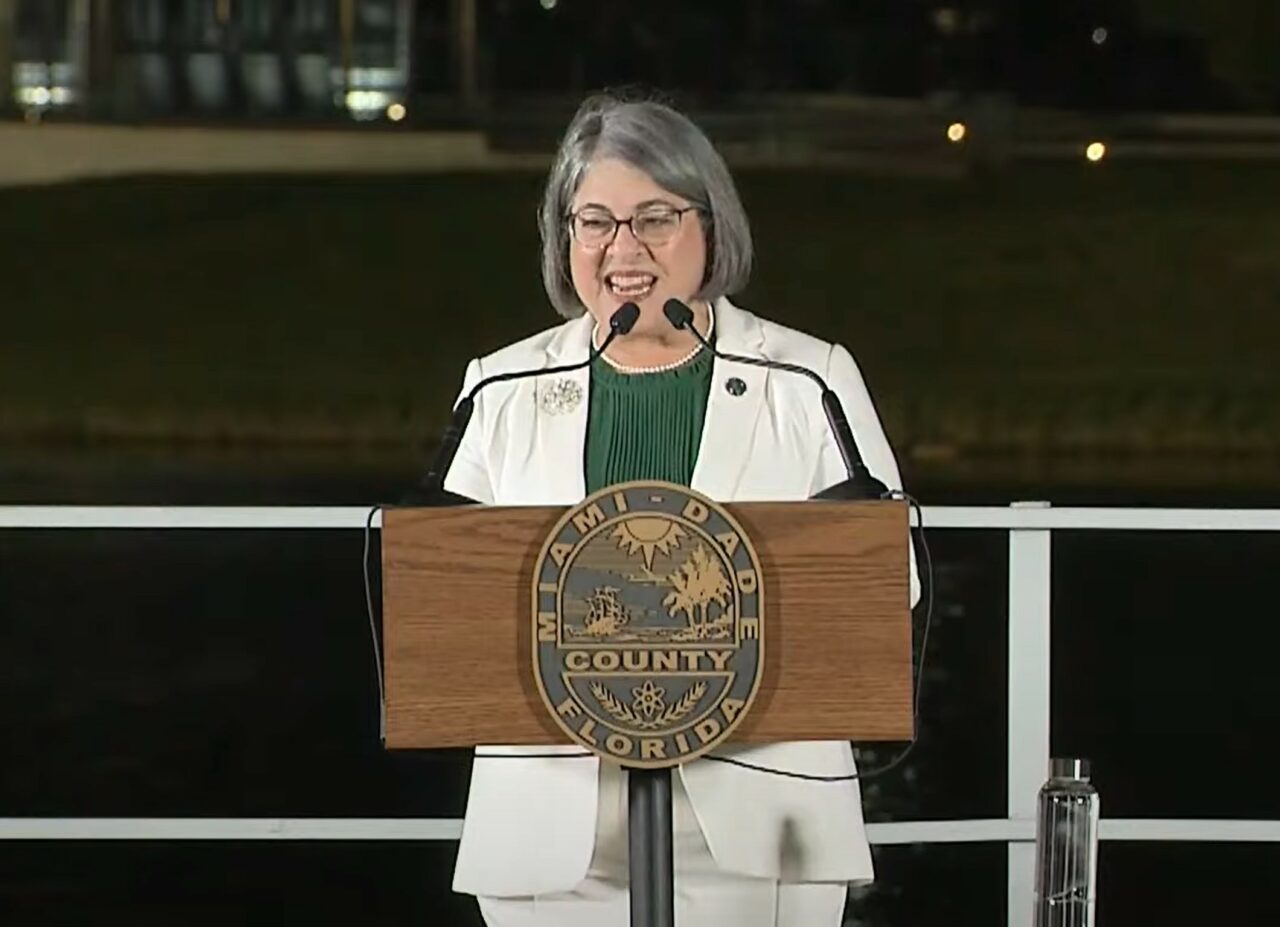 'We must seize this moment to deliver an economy that works for everyone and where everyone has the freedom to thrive.'
Miami-Dade Mayor Daniella Levine Cava touched on many subjects during her first in-person State of the County address, from ongoing efforts to build tens of thousands of new affordable housing units to green initiatives like the Extreme Heat Action Plan.
While past accomplishments under her administration and work still underway featured prominently, Levine Cava also delivered news of three incoming programs designed to upskill workers, stimulate business ingenuity and loop in residents of less well-to-do areas.
The new first program, dubbed the Miami-Dade Innovation Authority, will provide grants to local companies working on vital county issues.
The funding will help businesses pilot new technologies and potential solutions for pollution, resiliency, housing to transit and health care, among other things.
It is to launch with $9 million — $3 million apiece from the Knight Foundation, Citadel CEO Ken Griffin and Miami-Dade itself, pending authorization in March from the County Commission.
"We're flipping the way government does business by inviting businesses to test and pilot with us," she said during Wednesday's address. "We'll make it faster and easier to innovate in the county and further position Miami-Dade as a world-class destination for high-growth companies."
The Mayor also unveiled plans for a new construction apprenticeship program through which enrollees will be able to gain on-the-ground training at county-contracted construction sites.
She estimated the to-be-named project will roll out "in the coming year" with Miami-Dade Public Schools overseeing work with the county's "partners in labor."
To help low-income neighborhoods "close the digital divide," Levine Cava said her administration is working to launch a new Broadband and Digital Equity Action Plan. She named the nonprofit Miami Foundation and Miami Connected as partners.
"High-speed internet should be as commonplace as water and electricity," she said.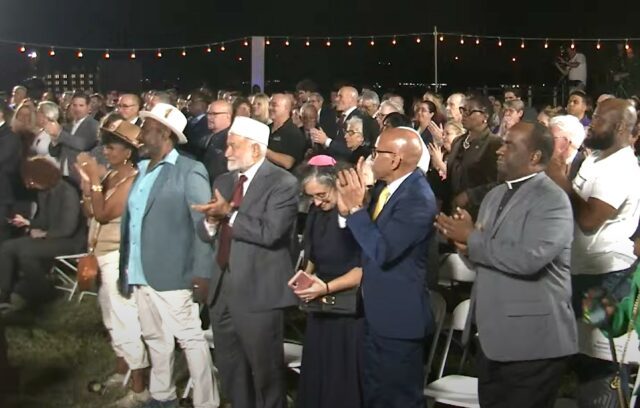 Levine Cava, Miami-Dade's first woman Mayor, largely eschewed politics during her 33-minute speech in Tropical Park before hundreds of attendees. But there were signs of her inclusive leanings, including introductory prayers from Christian, Muslim and Jewish clergy members and a rendition of "The Star-Spangled Banner" by Devertte Cooper, a baritone with the Miami Gay Men's Chorus.
Miami-Dade's first Jewish Mayor, Levine Cava also took aim at increased hate crimes in Florida and across the country, including antisemitism.
"Miami-Dade continues to stand strong in the face of injustice, loudly declaring that our county is safe for everyone," she said. "I'm proud to be your first Jewish Mayor. I'm proud to be your first woman Mayor, and together I know we can stem this rising hate by reducing crime and bringing our community to the table."
Miami-Dade Commission Chair Oliver Gilbert III and Vice Chair Anthony Rodriguez also spoke to unity and acceptance, pointing to the county's diversity as one of its greatest assets.
"Our indivisible spirit is what will make us an indomitable force," Gilbert said. "We're people from Georgia, (but) we're also folks from Cuba and Nicaragua and Haiti and Jamaica and the Bahamas. What we've come together to make is one of the most beautiful communities in the entire world, and how we continue that — how we perpetuate that forward — is by being one community."
The remainder of the Mayor's speech covered Miami-Dade's successes last year and their future impacts, including the county's 1.5% unemployment rate, diminishing levels of gun violence and encouraging progress on countywide mass transit development after more than a decade of stagnation and misspent tax dollars.
Miami International Airport had its busiest year ever. PortMiami welcomed more than 4 million cruise passengers and enjoyed an estimated 3% cargo uptick.
Levine Cava said she knows many haven't felt the economic bump, but she is working with the Miami-Dade Commission and others to fix that.
"We must seize this moment to deliver an economy that works for everyone and where everyone has the freedom to thrive," she said.
She noted her proposed 1% countywide property tax cut Commissioners approved in July. It marked the first such ad valorem reduction in more than a decade and equated to $25 million in savings for residents.
Miami-Dade is also making "historic investments" on pollution-fighting efforts, septic-to-sewer conversions and myriad other eco-friendly work, she said.
In August, Levine Cava announced the HOMES Plan to invest $85 million into affordable housing initiative, and the recently expanded Emergency Rental Assistance Program, which has distributed more than $110 million in additional funds to some 22,000 families facing eviction.
"The program has been so successful that we expanded eligibility and we continue securing new funds from the federal government — $13 million just two days ago," she said.
Residents leasing their homes now have a tenants' bill of rights granting protections against undue charges, short-notice evictions and sharp rent increases. For entrepreneurs with micro and small businesses, the Strive305 incubator offers access to capital, training and a growing online library of free, on-demand courses to help them to upscale and grow their bottom lines.
"You deserve a government that is keeping you safe, protecting your pocketbook and investing in our shared future so that you and your kids and your grandkids can live in peace and prosperity," she said.
"Together, we will make our vision a reality — a safer county, a more prosperous county, a future-ready county, a county where our neighbors are safe and connected, our environment is more beautiful and resilient and all people are free to build their dreams."