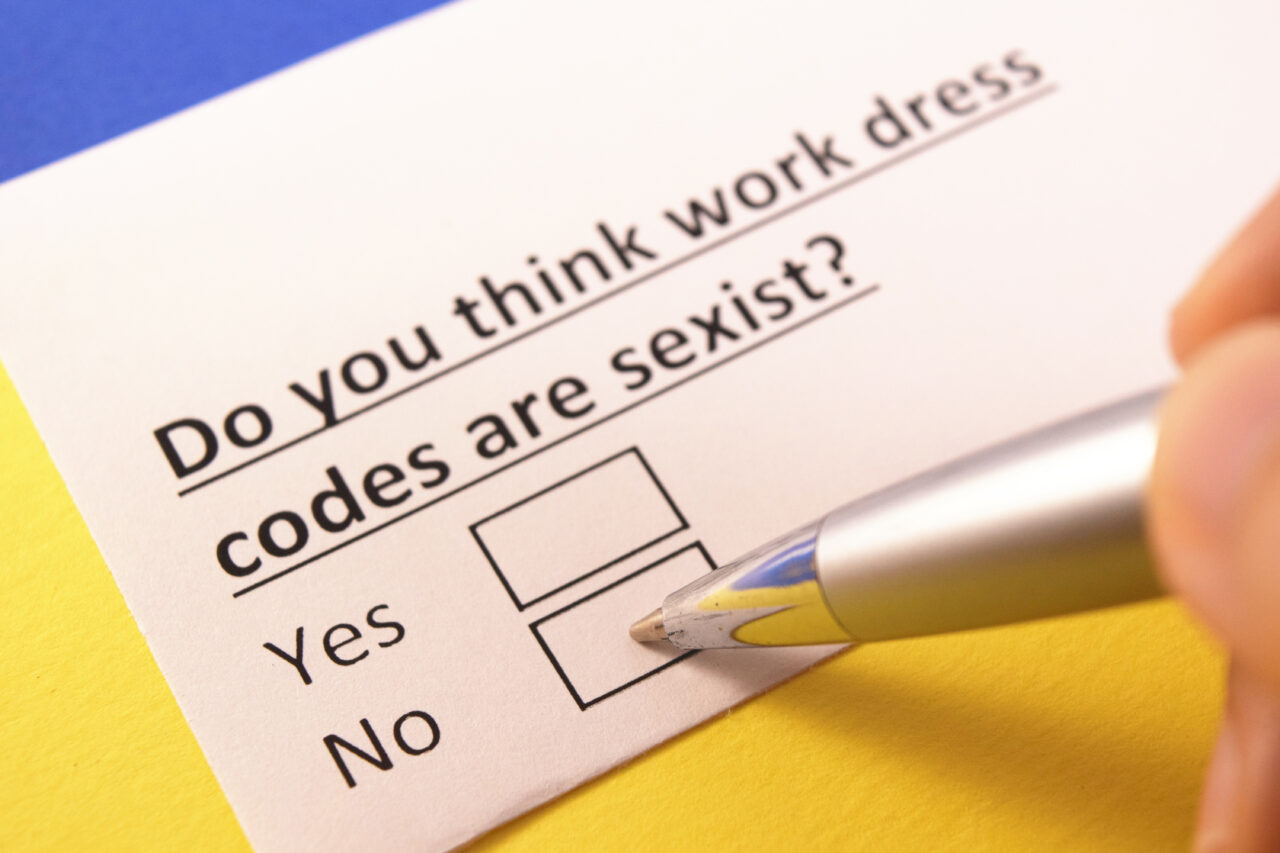 You might have the right to bear arms, but not to bare arms.
Republican leadership of the Florida House has posted flyers throughout the Capitol showing what to wear — and perhaps more strikingly, what not to wear.
The flyer breaks down a dress code for three different scenarios — when in the chamber, when Members are in the building, and when Members are not in the building. The required attire is, not surprisingly, most formal when in the House chamber.
What sticks out though, is the requirement that women never show their shoulders when House Members are present in the building, whether in the chamber or not. 
So, we get it — the Legislature has had its fair share of sex scandals. But are we really trying to avoid this problem in the future by sending the message to women that their shoulders are just too damn sexy for elected officials to handle?
And is that at least mildly insulting to the men who serve in the House who are being protected from scandalous, bare shoulders?
To be clear, there are plenty of examples of professional women rocking bare shoulders. Michelle Obama, even though she faced some backlash, frequently showed off her toned arms with various sleeveless ensembles. Remember Michelle Obama was named the most admired woman in the U.S. three years in a row.
And for those who like to share distasteful memes of the former First Lady (go away), Ivanka Trump is no stranger to the sleeveless look either. 
Even Business Insider says "there are plenty of work-appropriate sleeveless tops for women," though they frown upon tank tops and camisoles, which should serve as undergarments in the workplace. 
And consider this, even in Congress women have the right to "bare arms." In 2017, a group of bipartisan female lawmakers protested a requirement that women wear dresses and blouses with sleeves when in the House chamber. Then-House Speaker Paul Ryan eventually conceded, noting the House dress code "could stand to be a bit modernized," according to CNN.
But it appears Florida is going the way of Missouri, where lawmakers recently approved rules that include stricter dress codes for women, including a requirement to cover their shoulders.
To be fair, the (ridiculous) House code also contains some doozies for men, such as that bare ankles are "NEVER work appropriate." As the more fashion savvy among our readers know, high-hemmed pants with shoes sans socks is kind of a big thing these days. But I guess if women's shoulders are too distracting, so are men's ankles.