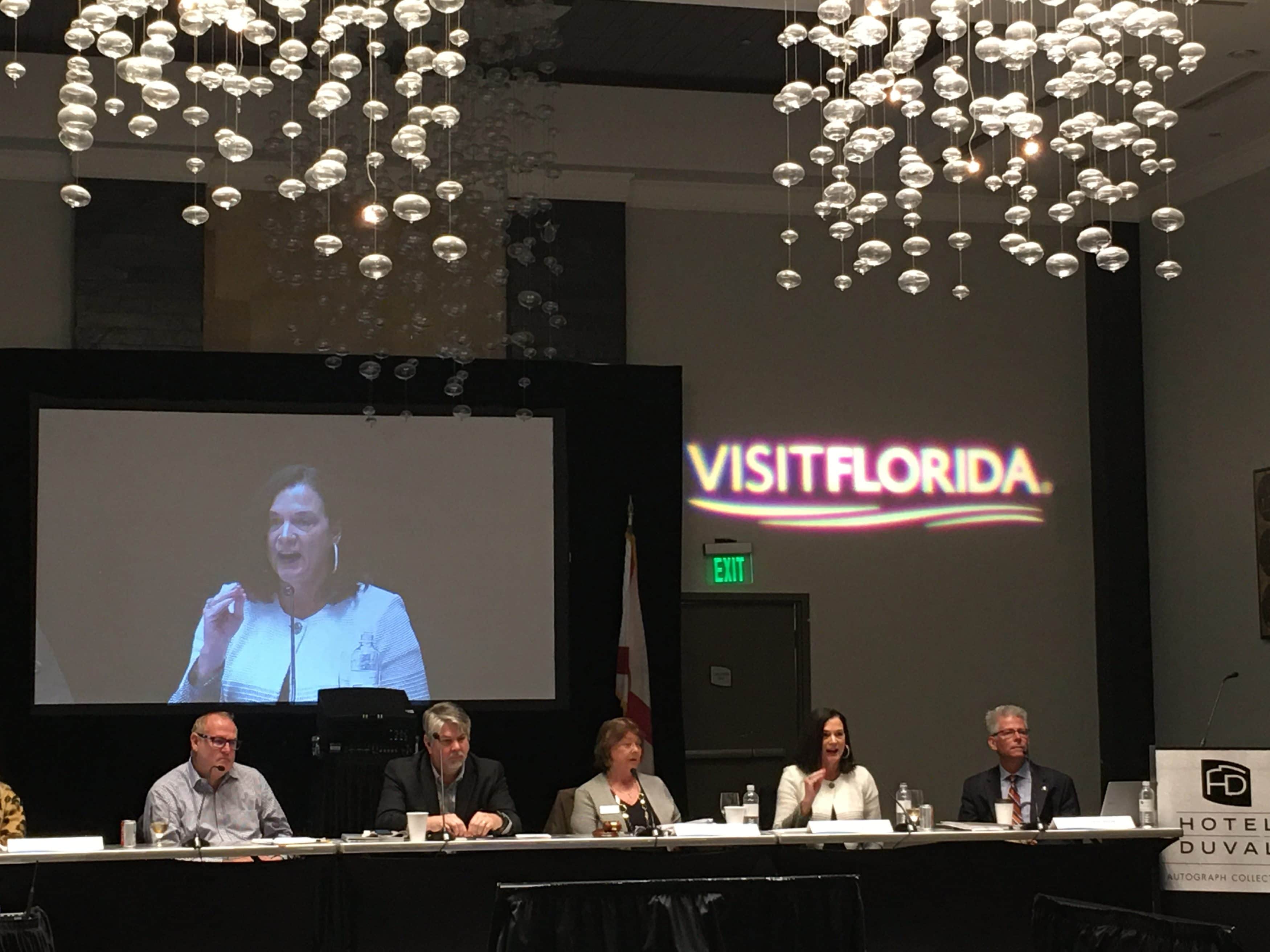 Both programs would see their funding double, to $100M each, next year under the plan.
Funding for VISIT FLORIDA, the state's tourism promotion group, and the Jobs Growth Grant fund, a pot of money used for infrastructure and job training projects, would double under Gov. Ron DeSantis' proposed budget.
Both programs are funded at $50 million in the current budget and DeSantis is requesting lawmakers approve $100 million for each next year.
It was a scrap over the future of VISIT FLORIDA that led to the creation of the Job Growth Grant Fund, as then-House Speaker Richard Corcoran sought to mothball the program that then-Gov. Rick Scott cherished as a vital source of economic growth and job creation.
The showdown over VISIT FLORIDA in a budget standoff in 2017 led to a compromise that created the Job Growth Grant fund as an alternative to economic development incentives, derided by Corcoran as "corporate welfare."
DeSantis' proposal was lauded by Destinations Florida, a trade group for local tourism marketing groups throughout the state.
"Gov. DeSantis recognizes the key economic engine driving Florida's growth, low tax rate and attracting new residents with his recommendation to fund VISIT FLORIDA at a level that will enable our state to remain the world's No. 1 destination," said Robert Skrob, Destinations Florida Executive Director.
"VISIT FLORIDA has a proven track record of success helping thousands of small businesses throughout Florida to grow and a budget of $100 million will help them build upon that success."
Both programs are housed in the Department of Economic Opportunity's (DEO) budget. Overall, DeSantis' spending proposal would fund DEO at $2.27 billion, about $846 million more than the current year.
In addition to the hikes for VISIT FLORIDA and the Job Growth Grant Fund, DEO's budget increase includes $362 million for community development block grants to aid low-income areas hit by Hurricanes Ian and Nicole last year.
DeSantis also recommends $402.7 million for affordable housing, including $121.7 million for the State Apartment Incentive Loan program, which provides low-cost loans to developers to rehabilitate and build affordable housing units, and $281 million for the State Housing Initiatives Partnership program, which provides grants to local governments to grow affordable housing stocks.
There's also $100 million for the Hometown Heroes program, which started last year with the same amount of funding and which provides down payment assistance for military members and first responders who are first-time home buyers.