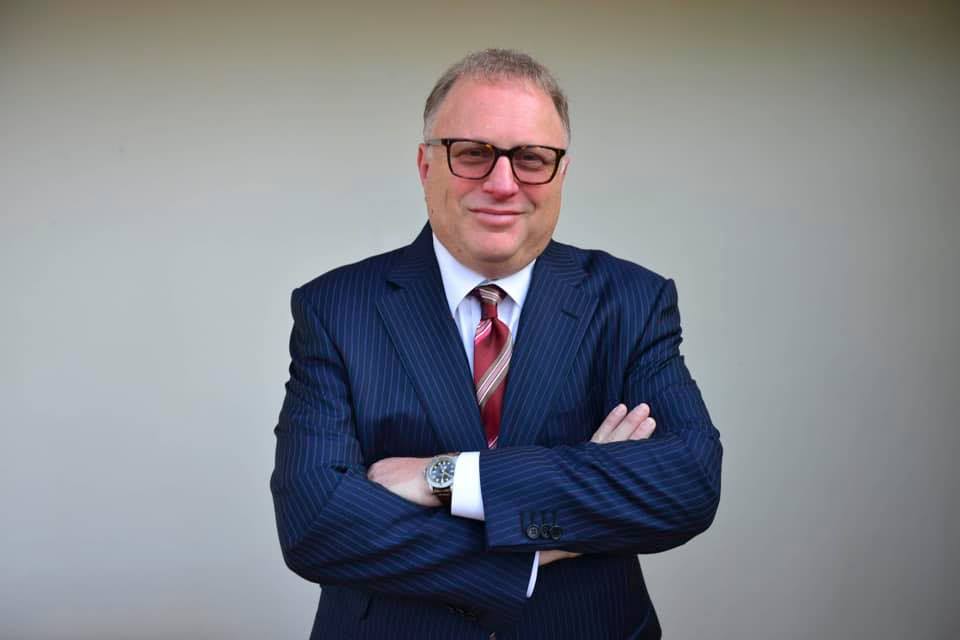 Thirteen candidates have raised $258K for a seat the winner will only hold until November.
Retired Judge Martin Zilber raised nearly $89,000 last month — more than three times his closest competitors — to lead fundraising in a Special Election for a vacant seat on the Miami City Commission.
From Jan. 1-26, Zilber, a practicing lawyer, collected 108 checks, according to his campaign filings. Most were for $1,000, the largest donation sum allowable to a candidate account.
Much of the money Zilber took came from real estate businesses, including numerous maxed-out donations from the subsidiaries of The Treo Group, Dacra and "condo king of Miami" Jorge Pérez's Related Group, among many others.
He spent about $1,500 on a qualifying fee and merchant fees through fundraising platform Anedot.
Zilber and 12 other candidates are vying for former Commissioner Ken Russell's seat representing District 2, which spans most of the city's coast and includes the Brickell, Coconut Grove, downtown Miami, Edgewater and Morningside neighborhoods.
Russell vacated his seat late last month in accordance with Florida's resign-to-run law following an unsuccessful bid for Congress.
Zilber's closest competitor, Miami Herald account executive James Torres, stacked close to $29,000 through a blend of donations from the restaurant, real estate and trade industries. That included several $1,000 checks from companies tied to Israeli company Mishorim Real Estate Investments, whose Sunshine State headquarters is in Jacksonville, according to the Florida Division of Corporations.
Torres spent almost $6,600. Almost all of it went to Miami-based consulting firm Green Point Group for a website, mailers, email marketing and campaign texting.
Public relations pro Sabina Covo, a former Hispanic communications director for the Florida Department of Agriculture and Consumer Services, also amassed almost $29,000 through Jan. 26 through 53 checks of between $50 and $1,000. That included a $1,000 self-loan.
Her donors included former Agriculture Commissioner Nikki Fried, who gave her $250 last month; reproductive rights group Ruth's List Florida, which gave $1,000; and Ari Rivera, the CEO and founder of Classic Car Club Miami.
Covo's sole expenditures covered the city's qualifying fee and fundraising costs.
Lawyer Lorenzo Palomares-Starbuck of the eponymous firm Palomares-Starbuck & Associates raised about $22,000 in January for the District 2 seat. All but $2,000 was self-given.
He also received $5,000 worth of in-kind aid for legal, accounting, polling and office expenses and spent more than $1,6000 on signs, posters, banners and access to Miami's public voter records.
Digital marketer and Share Media Agency founder Lior Halabi reported raising more than $20,000, though all but $3,000 of it came from his own bank account. His outside donations ranged from $18 to a $555 check from Art Connection USA, a Pompano Beach-based gallery.
Halabi spent more than $3,000 on a variety of marketing and ad costs, including a $667 payment to Miami-based designer Daniela Plescoff for graphics and almost $400 worth of Facebook ads.
The rest of the field raised less than $20,000 apiece.
Luxury real estate agent and former mayoral candidate June Savage collected $19,200 and spent a whopping $15,000, much of it on campaign work by Miami consulting firm Dark Horse Strategies.
Eddy Leal, a lawyer who since 2019 worked as an adviser in Mayor Francis Suarez's office, raised almost $17,000. Realtor Javier González, now mounting his third run at the District 2 seat, raised nearly $11,000.
Coconut Grove-based auto dealer Kathy Suarez has so far been exclusively self-funded, pouring $10,000 into her campaign coffers since Jan. 13. Media producer, marketer and 2021 mayoral runner-up Max Martínez collected more than $5,000, including a $1,000 self-loan. Brickell-based jewelry and home décor designer Christi Tasker held nearly as much, all of it from her own purse.
Miami Wealth Management principal Michael Goggins raised $1,600. Mario Vuksanovic, a musician and former outreach worker for the Miami Department of Human Services, raised $800.
Two other candidates, Alicia Kossick and Renita Samuels-Dixon, dropped out of the race late last month.
The Special Election for District 2 is on Feb. 27. Between now and then, there are two additional fundraising reporting periods: Feb. 16 and Feb. 23, four days prior to the election.
Whoever wins will only hold the seat until the city's regular election Nov. 7, when Russell's four-year term was due to end.