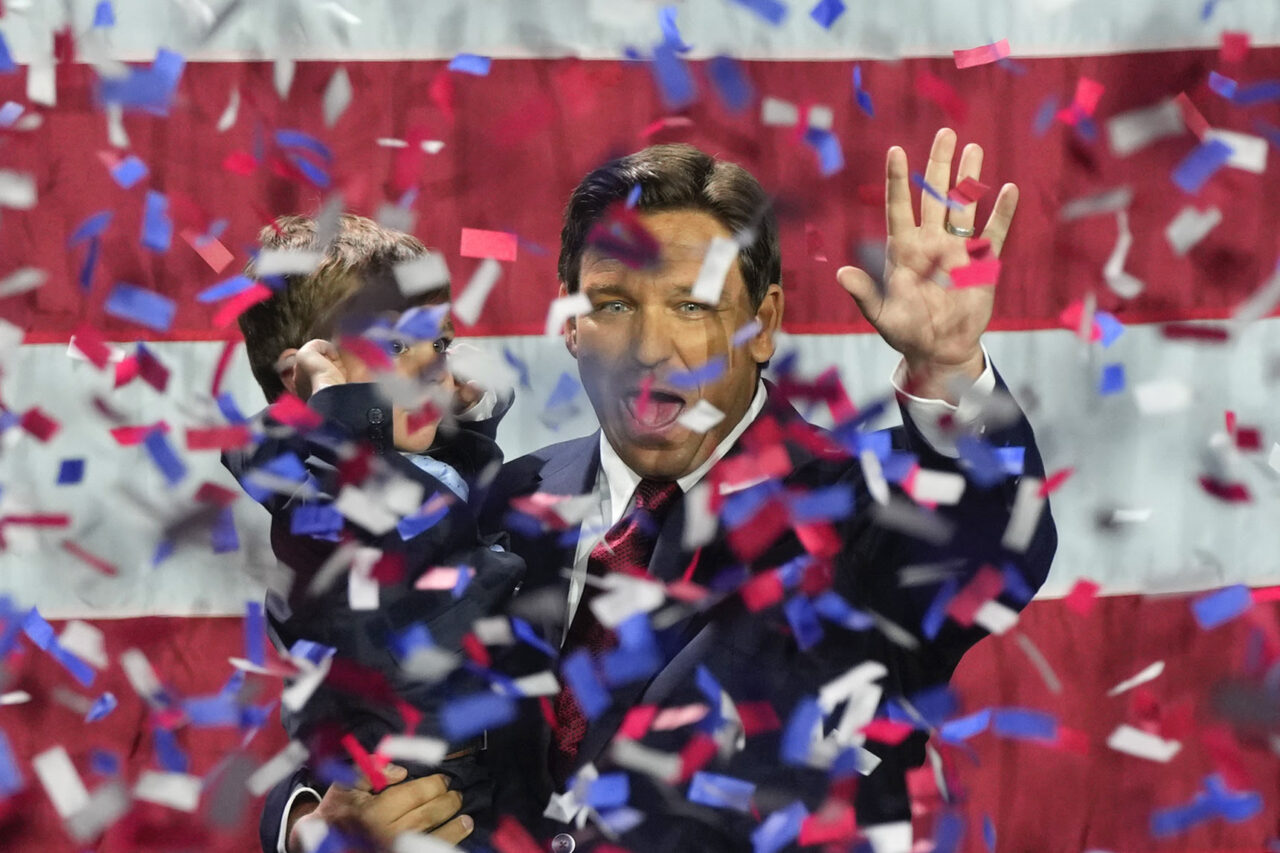 Will a deeper field hurt DeSantis' vote share?
Gov. Ron DeSantis is headed to neighboring Alabama next month, and a recent poll suggests local Republicans will be happy to see him.
A survey of 500 likely GOP Primary voters conducted from Jan. 14 through Jan. 16 by Public Opinion Strategies on behalf of Alabama Families for Great Schools, first reported by the Alabama Daily News, shows the Governor at 53% in a two-person competition with former President Donald Trump, who mustered just 35% in the hypothetical.
Of those surveyed, 31% are "definitely" DeSantis, 20% "probably" backing the Florida Governor, and 3% leaning toward him. with rounding driving the subcategories to a 53% total. Trump had 25% "definitely" supporting him and another 6% "probably" backing the former President, with an additional 4% leaning his way.
This flips the result of a poll from October conducted for the same outlet, that showed Trump commanding 50% support in a crowded field, with DeSantis mustering 36%.
Of course, the field is expanding, with former U.N. Ambassador Nikki Haley expected to announce later this month. New Hampshire Gov. Chris Sununu and former Maryland Gov. Larry Hogan are also mulling runs, along with former Secretary of State Mike Pompeo and presumably others. But the poll is the latest sign to DeSantis enthusiasts that what has worked in Florida could translate to Republican Primary voters next year.
DeSantis will be able to press his advantage, assuming it holds in an expanded field, at the Mar. 9 ALGOP Dinner, to be held in Birmingham. He will be the "special guest," reports the Alabama Reporter.
"Governor DeSantis needs no introduction, and I am thrilled to welcome one of America's strongest Republican leaders to the State of Alabama. This is an amazing opportunity for our state, as well as the Alabama Republican Party, " said ALGOP Chairman John Wahl.
DeSantis continues to show strength against the former President in single-state polling, more meaningful than national surveys as the selection process is state-by-state.