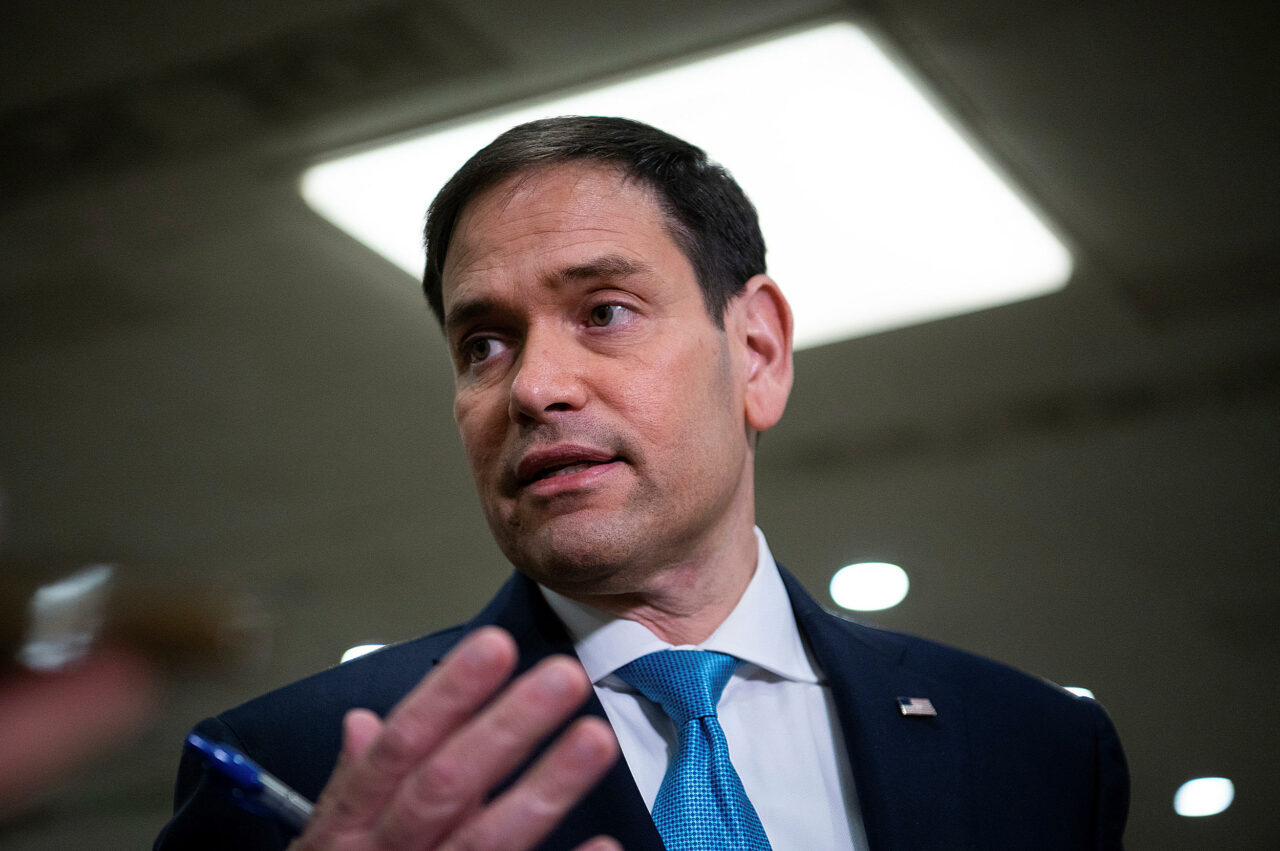 "China believes America is a weakened superpower."
As a Chinese reconnaissance balloon floats eastward across the United States, a Florida Senator suggests Washington's inaction has geopolitical consequences.
Sen. Marco Rubio took to Twitter Saturday morning to express his concerns about what the hostile nation's spy device means for President Joe Biden and national security.
"China believes America is a weakened superpower with a reputation of strength that no longer holds true," Rubio tweeted. "And their message will now be that if Biden wouldn't even shoot down a balloon, he isn't going to do jack if China takes territory from India or Japan or invades Taiwan."
China's contention that the balloon floated into American airspace by error, and that it's just collecting weather data has been rejected by the Biden administration. As the Associated Press reports, the Pentagon has expressed concerns about the device lingering over Montana, and the balloon flap has led Secretary of State Antony Blinken to postpone a trip to Beijing.
Yet despite these official qualms, Rubio's concerns seem to be escalating as the spy spheroid makes its way toward the Atlantic Ocean, potentially crossing the Florida peninsula to get there.
In comments on Friday's Mike Gallagher Show, the third-term Republican Senator contends this controversial spy balloon is timed to test the United States in yet another salvo in an ongoing spat between the two great powers.
"It's not coincidental that this is happening right before Blinken was supposed to visit Beijing. They do these sorts of things to humiliate the other side, project strength and send a message. I don't think this was coincidental. I think it was certainly tied to that," Rubio contended, adding that the trajectory was no coincidence given that it included sorties over high-value targets.
"They can generally know where they're going to go. And I mean, this thing wasn't going over tourist destinations. It went over the northwest. It went over Montana, where we have ICBM fields."
"The rest of the century will be defined by this relationship between the U.S. and China and their strategic competition. We need to readjust everything we do in this country to that reality," Rubio contended.
___
The Associated Press contributed reporting to this story.