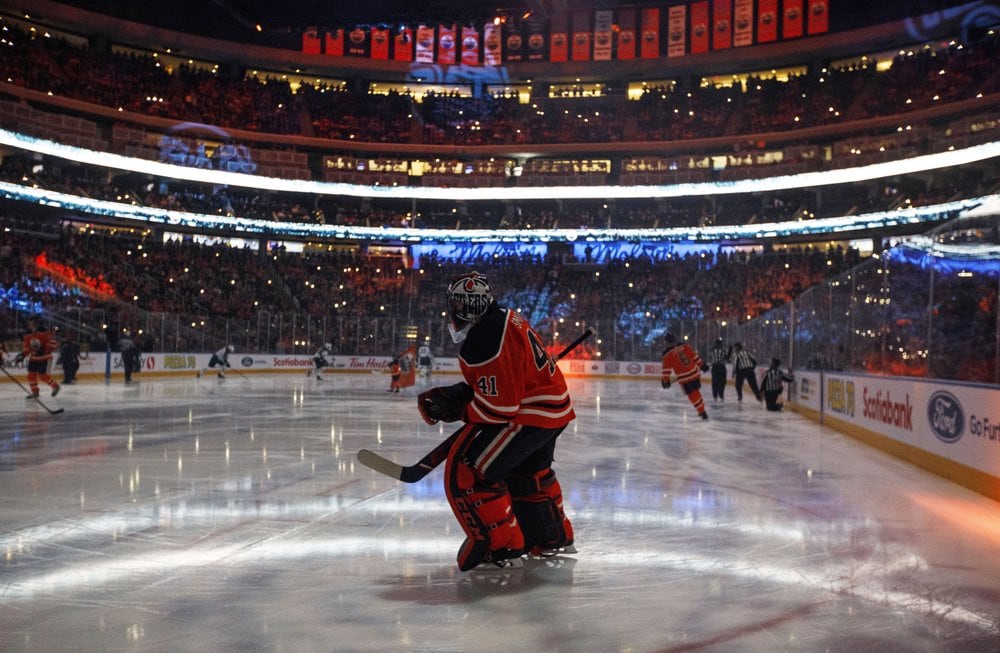 All Star Weekend continues to elicit unwanted controversy for the National Hockey League.
A leading animal rights organization has one thing in common with Florida Gov. Ron DeSantis.
Both entities compelled the National Hockey League to capitulate on All-Star Weekend plans.
Fox News reports that pressure from People for the Ethical Treatment of Animals pushed the NHL into abandoning plans to incorporate live alligators from Gatorland into Friday night's skills competition in Sunrise.
"Hauling live alligators in front of noisy crowds for a silly stunt would have been downright medieval, and the NHL was right to nix these plans," said PETA Executive Vice President Tracy Reiman. "For saying 'See you later, alligator' to this cruel event and seedy roadside zoo, the NHL is winning PETA's praise."
This represents the second major change of plans for the NHL's weekend in Florida, with one coming weeks ago after pressure from the Governor's Office.
The so-called "Pathway to Hockey Summit," held Feb. 2 in Fort Lauderdale during the NHL's All-Star Weekend, was a so-called "informational session" originally tailored to "diverse job seekers who are pursuing careers in hockey," but the NHL backed off of that condition after pressure from the administration.
In the wake of this about face, the Governor laced up his boots and fired some shots on goal on the friendly "Unfiltered with Dan Bongino" program on the Fox News Channel last month, framing efforts to bring a more diverse workforce to the NHL as a "woke conceit."
"We're against racial discrimination, but that's all discrimination. We're not going to indulge in this woke conceit that it's OK to discriminate against some people if that's politically correct to do so and so we made it very clear to the NHL that they were running afoul of our laws. They reversed course very quickly. And our society's better when we're all treated equally and all treated as individuals and not as members of groups."
For abandoning its alligator plans, PETA sent the NHL vegan, alligator-shaped chocolates. There was no indication, however, that DeSantis sent the hockey league any candies at all for its earlier reversal of course.