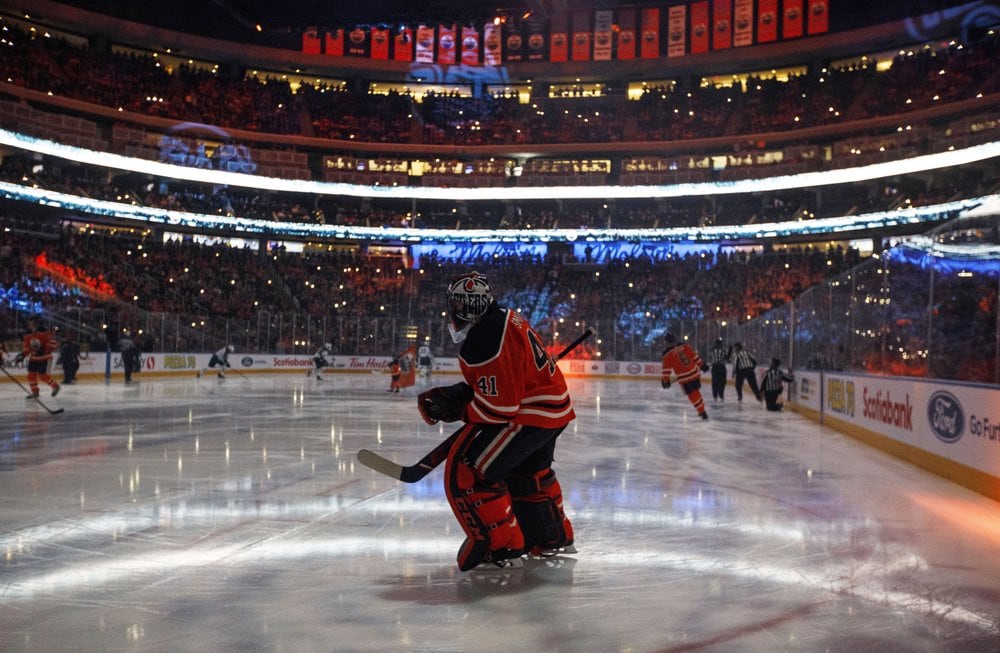 Hockey league scuttles criteria after administration criticism.
The Ron DeSantis administration is able to declare victory over a major sports league, which changed plans for a diversity job fair in South Florida.
Fox News Digital first reported that the National Hockey League has abandoned plans to hold a job fair that would have opened up opportunities to various groups historically marginalized in the United States.
The so-called "Pathway to Hockey Summit," to be held Feb. 2 in Fort Lauderdale during the NHL's All-Star Weekend, was originally tailored to "diverse job seekers who are pursuing careers in hockey," according to a now-deleted LinkedIn post that raised the ire of the DeSantis administration.
"Participants must be 18 years of age or older, based in the U.S., and identify as female, Black, Asian/Pacific Islander, Hispanic/Latino, Indigenous, LGBTQIA+, and/or a person with a disability. Veterans are also welcome and encouraged to attend," asserted the previous event description, which drew the ire of a DeSantis spokesperson.
"Discrimination of any sort is not welcome in the state of Florida, and we do not abide by the woke notion that discrimination should be overlooked if applied in a politically popular manner or against a politically unpopular demographic. We are fighting all discrimination in our schools and our workplaces, and we will fight it in publicly accessible places of meeting or activity," Bryan Griffin told Fox News Friday.
The revised posting eliminates any reference to ethnic, gender, sexual orientation, and military veteran status.
"The Pathway to Hockey Summit is a career event, especially to encourage those that historically have not been exposed to hockey and all who are interested in learning more about career opportunities in the sport."
The NHL distanced itself from the previous language as "not accurate," suggesting that the intent was really to reach out to people unfamiliar with hockey.
"The Pathway to Hockey Summit is an informational and networking event designed to encourage all individuals to consider a career in our game – and, in particular, alert those who might not be familiar with hockey to the opportunities it offers," the NHL spokesperson said.
The NHL seems to have extended its deadline for registration in light of the revised criteria.
Florida's Voice reported that the original deadline for registration was Friday the 13th, with accepted applicants to be told on Tuesday Jan. 17. The updated posting says that they will now be told a week later, on Jan. 24.
Though the wording has been changed, reminders of the previous job search remain on career boards, such as ones from the University of Southern California and the University of Pennsylvania. These postings still maintain that participants "must … identify as female, Black, Asian/Pacific Islander, Hispanic/Latino, Indigenous, LGBTQIA+, and/or a person with a disability," or be military veterans.