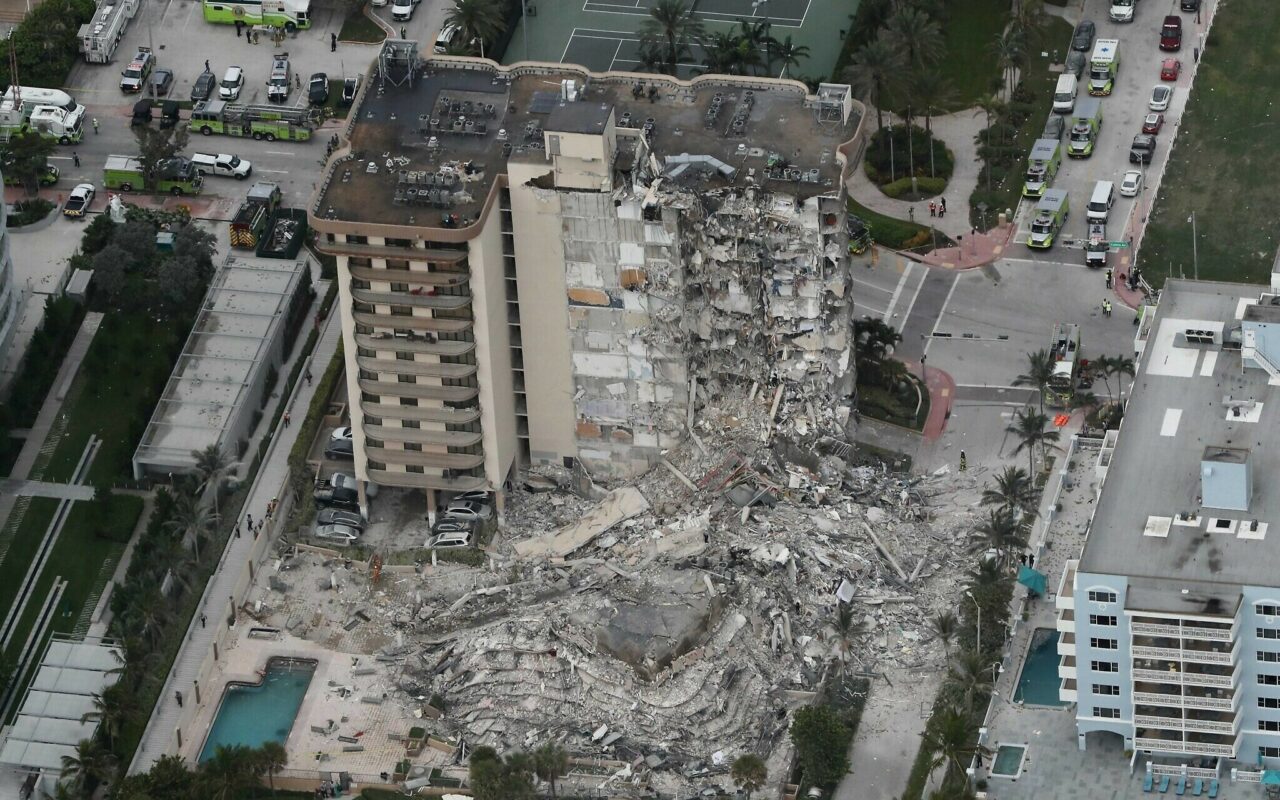 The group says condo management companies are facing 'a perfect storm' of new and rising costs.
A Surfside-inspired law imposing stricter inspection and funding guidelines for condominiums won't go into effect for almost another two years, but that's not long enough for many associations to comply, according to an industry group seeking more time.
Senators Tuesday are scheduled to hear from professional management companies on how to improve (SB 4D), which Gov. Ron DeSantis signed 11 months after the Champlain Towers South condo collapsed in surfside.
The bill outlined numerous preventative steps that must be taken in the near future. Beginning Dec. 31, 2024, condo towers at least three stories tall and within three miles of the coast must be inspected when the building reaches 25 years of age. Those more than three miles inland would have to be inspected at 30 years. After that initial "milestone" inspection, the buildings must be inspected every 10 years.
The law also includes transparency measures allowing buyers, renters and unit owners to access inspection records and preventing condo associations from waiving maintenance reserve funds.
But according to the Chief Executive Officers of Management Companies, which represents some 20,000 licensed association managers across Florida — roughly half of all managed communities in the state — some of the new strictures on maintenance reserves are too costly, coming too soon and need fine-tuning before the New Year's Eve deadline next year.
"The industry is very supportive of reserve funding. They have been for years. They just want more time," said CEOMC President Debbie Reinhardt, who will present to the Senate Committee on Regulated Industries Tuesday.
"The difficulty we're facing is we're in a perfect storm. Community associations are being hit with astronomical premium increases. I'm talking about 25, 50, 100, in some cases 200% premium increases over the previous year and other issues like utility costs. There's the Emergency Life Safety System that goes into effect, elevator upgrades they've had to do, and the fact the Legislature wants them to be fully based on this structural integrity reserve study within a two-year period — we don't see how they're going to be able to do it."
Reinhardt's group has several recommendations to address the issue, including allowing condo and homeowner associations five years rather than two to fully fund the soon-to-be-required reserves for structure repairs. It's also suggesting that funds covering maintenance for other aspects of building safety, including elevators and HVAC units, be included in that reserve.
Other recommendations include:
—Requiring more frequent studies of association reserve funds by "qualified individuals."
—Allowing insurance premiums to be excluded from budget increase thresholds.
—Authorizing capital contribution options on the resale of units for reserve funding purposes.
—Allowing better lending options from banks on loans for inspections, reserve studies and building maintenance.
—Conforming the statute's "unclear" rules for reserve funding to those interpreted and outlined by the Department of Business and Professional Regulations, which permits pooled reserves.
Just before 1:30 a.m. on June 24, 2021, a wing of the 12-story Champlain Towers South condo in Surfside caved in, fatally burying 98 people in one of the deadliest building failures in modern history.
Investigations have since highlighted numerous factors that may have contributed to the 40-year-old tower's failure, including faulty design, poor construction, damage and neglect, including inconsistent foundational support.