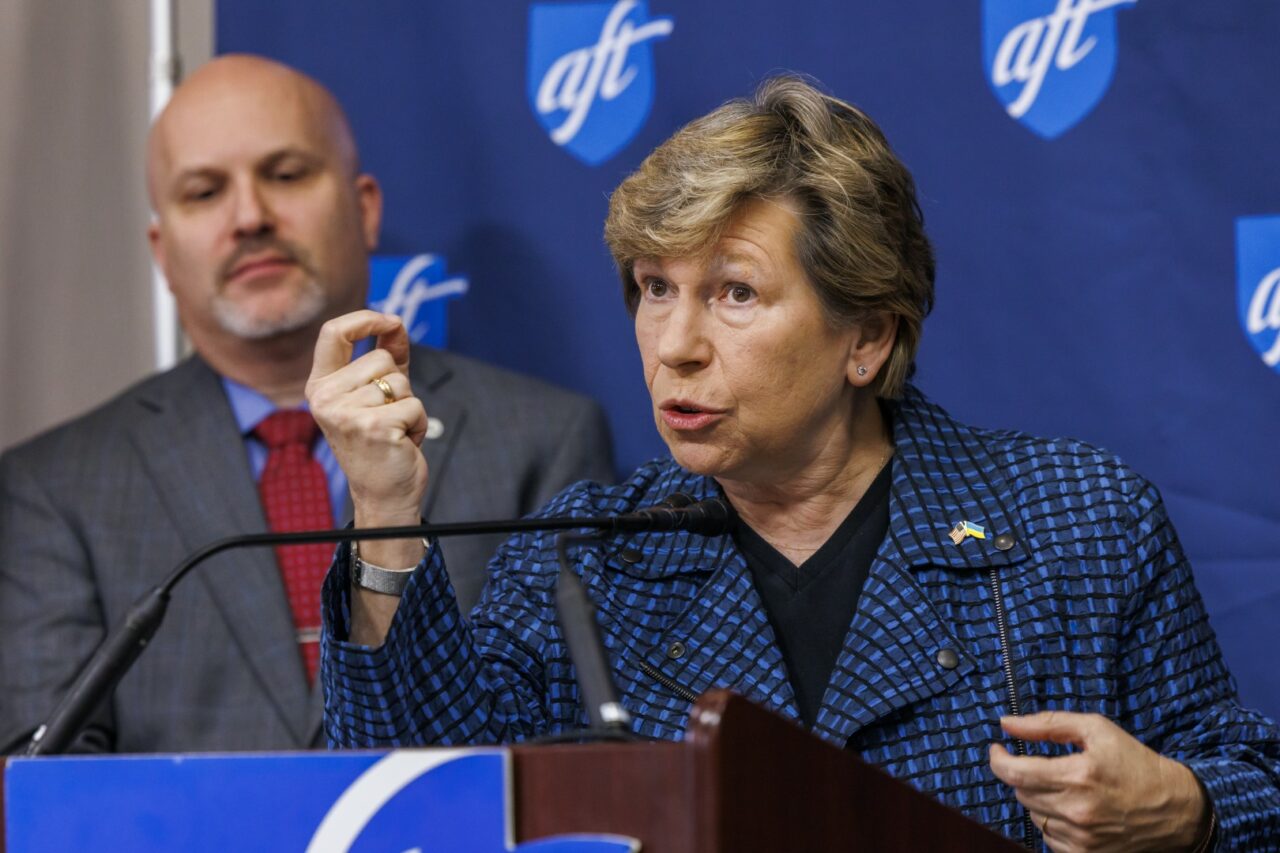 Leon and Pinellas County schools were awarded funds to attract teachers even in a hostile environment to public educators.
The head of Florida's largest teachers union is arguing Gov. Ron DeSantis' policies are bullying children, and wants change.
Randi Weingarten, president of the American Federation of Teachers (AFT), visited Tallahassee to announce two grants for Florida districts seeking to recruit and retain teachers. Both the Leon County School District and Pinellas County School District will receive $35,000 from the AFT Innovation Fund.
But she said the core challenge discouraging professionals in the Sunshine State from entering the classroom may come from the Governor's mansion.
"I would just say to the Governor of the state, take a little bit from the work that we're trying to do every single day to help the students get help see themselves, to help them find themselves, and to do the kinds of great things that we know Floridians can do," Weingarten said.
As far as the grants, Leon County Superintendent Rocky Hanna was on hand to accept the honor. He said the district is looking for creative ways to recruit high-quality teachers, but also to make sure those already in the classroom don't burn out.
"I'm deeply concerned about the future of our public school system, given that the rhetoric we're hearing from many elected officials is very disappointing, to say the least," he said.
AFT Secretary-Treasurer Fedrick Ingram, a former FEA President, stressed that the funds from the national union are helping improve classrooms regardless of what happens in politics. The two Florida grants should lead to material improvement in Tallahassee and St. Petersburg.
"They are getting funds to expand their leadership training and shared decision-making models in three schools to improve teaching and learning and engage teachers during their early careers," he said.
Weingarten expounded farther on that, citing reports of Florida school teachers having to shroud their classroom libraries for fear of being sued if outsiders deem books they bought as inappropriate. The national education leader said she spoke recently to a teacher named Andrea Phillips who was angry that more states wanted to arm teachers even as greater scrutiny gets applied to what curriculum materials can appear in school.
She quoted Phillips, stating, "There has been talk of putting guns in teachers' hands, but I'm not trusted enough to put a book in a child's hand."
"That is a sentiment shared by so many teachers in Florida, that you trust us to make us use guns or to have us use guns," Weingarten said, "but you don't trust us to do what is in our profession, to teach kids and have classroom libraries."
She said recruitment efforts must extend beyond pay, but also said Florida has failed to properly address salary problems. She compared the work by DeSantis, including increasing starting pay to teachers but not addressing wages of longtime educators, and that of New Mexico Gov. Michelle Lujan Grisham, who last year raised teacher salaries by $10,000 across the board.
"These grants are an effort to reverse the trend we are seeing in public education of teachers and staff fleeing from our public schools, shortchanging the education of our students and our communities," Weingarten said. "As educators, working with lawmakers, we can truly ensure that we have a world class education system for every child."
Florida Education Association President Andrew Spar said Florida school leaders feel especially persecuted, especially as DeSantis targets and punished officials throughout the state over policy disagreements, whether that's the removal of Hillsborough State Attorney Andrew Warren or attempts to oust Superintendents.
"This Governor has made it clear he's not afraid to remove people from office," Sparr said.