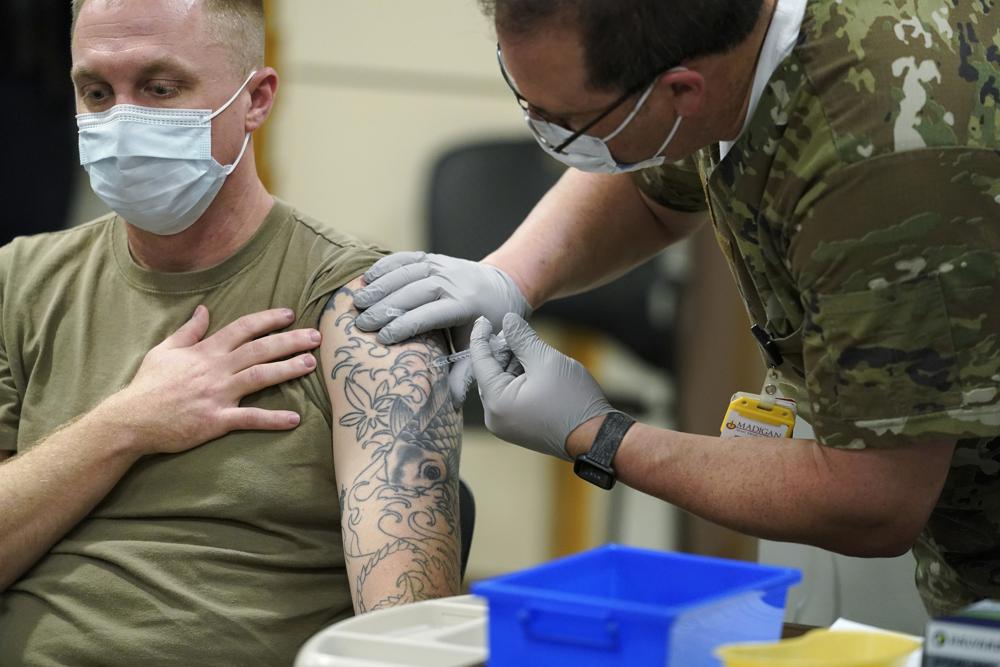 A new bill could ease military service members' transition to civilian life while also addressing Florida's nursing shortage.
A Senate panel is giving praise to legislation that would help combat medics earn nursing degrees.
The Senate Committee on Education Postsecondary voted unanimously to advance SB 274, which would require Florida state universities, colleges and career schools to award nursing credits to military personnel for their medical experience.
Miami Springs Republican Sen. Bryan Ávila, the bill's sponsor, said it's a "win-win" for the state because it would ease military members' transition to civilian life and help to shore up Florida's nursing shortage.
"This is a way, certainly, to make sure we take care of our military personnel while at the same time addressing a critical shortage," he said.
The bill — to which freshman Navarre Republican Rep. Joel Rudman, a physician, filed a House companion (HB 517) — calls for the Florida Articulation Coordinating Committee (ACC) to begin work on establishing criteria for higher education credits by July 15.
Once committee members complete the work and receive an OK from the State University System and State Board of Education, the ACC has a year to put together a list of course equivalencies and the minimum credits or career education clock hours those courses must award. That list would then be updated annually.
Eligible service members will include "any and all combat medics within any of the branches across the military," according to Ávila, a lieutenant in the Florida Army National Guard.
The bill will have no fiscal impact on the state, a Senate staff analysis said.
Tampa Republican Sen. Jay Collins, a retired Green Beret, called Ávila's proposal a "vital and impressive and just amazing piece of literature." He said his first job as a Green Beret was as an Army Special Forces medic.
"We worked with Air Force, Navy, Marines, and we had a couple of Coasties come through as well and work with us as well through some of those program skills, and I can tell you the medical skills of our combat medic programs (are) above reproach," he said.
"They are trained and educated professionally through nurses, MDs and other combat medics, (and) the social skills they are taught (are excellent), because they're going to have to do these things on the ragged edge of freedom, where there isn't support, where there isn't a hospital, and they are that single source keeping those service members around them alive when things become extreme or difficult."
He added, "There is no finer group of people that I would want treating me or my family or those around me than those who come from the military."
Republican Sen. Gayle Harrell, a longtime health care administrator from Stuart, said she sponsored "the original legislation many, many years ago" that first offered an educational step up to military personnel with medical experience.
"This is the next step," she said, but stressed the importance of getting the programming right. "We want to make sure our nurses are equipped to handle anything, and when you come out of a medical program in the military you're equipped to handle lots of things, but we want to make sure that also transitions into elder care, into pediatrics and all levels of care."
Miami Gardens Democratic Sen. Shevrin Jones also voiced support for the bill, as did representatives of the Florida Hospital Association, Florida Department of Veterans' Affairs and Americans for Prosperity Florida.
Ávila's bill comes less than three years after state lawmakers from both chambers uniformly approved legislation creating a pathway for military personnel to gain college, university and technical school credits for relevant training and education they received while enlisted.
The state's current list of credit and clock hour equivalents includes 46 military positions, including practical nurse, combat medic specialist and special operations combat medic. Military veterans who served as combat medic specialists, for example, are today eligible to receive at least 29 credit hours for courses in the state system.
SB 274 will next go before the Senate Health Policy Committee, where its cosponsor, Zephyrhills Republican Sen. Danny Burgess, will have an opportunity to weigh in.
HB 517, whose cosponsors include Republican Reps. Vicki Lopez and Michelle Salzman, awaits its first hearing before the House Postsecondary Education and Workforce Subcommittee.