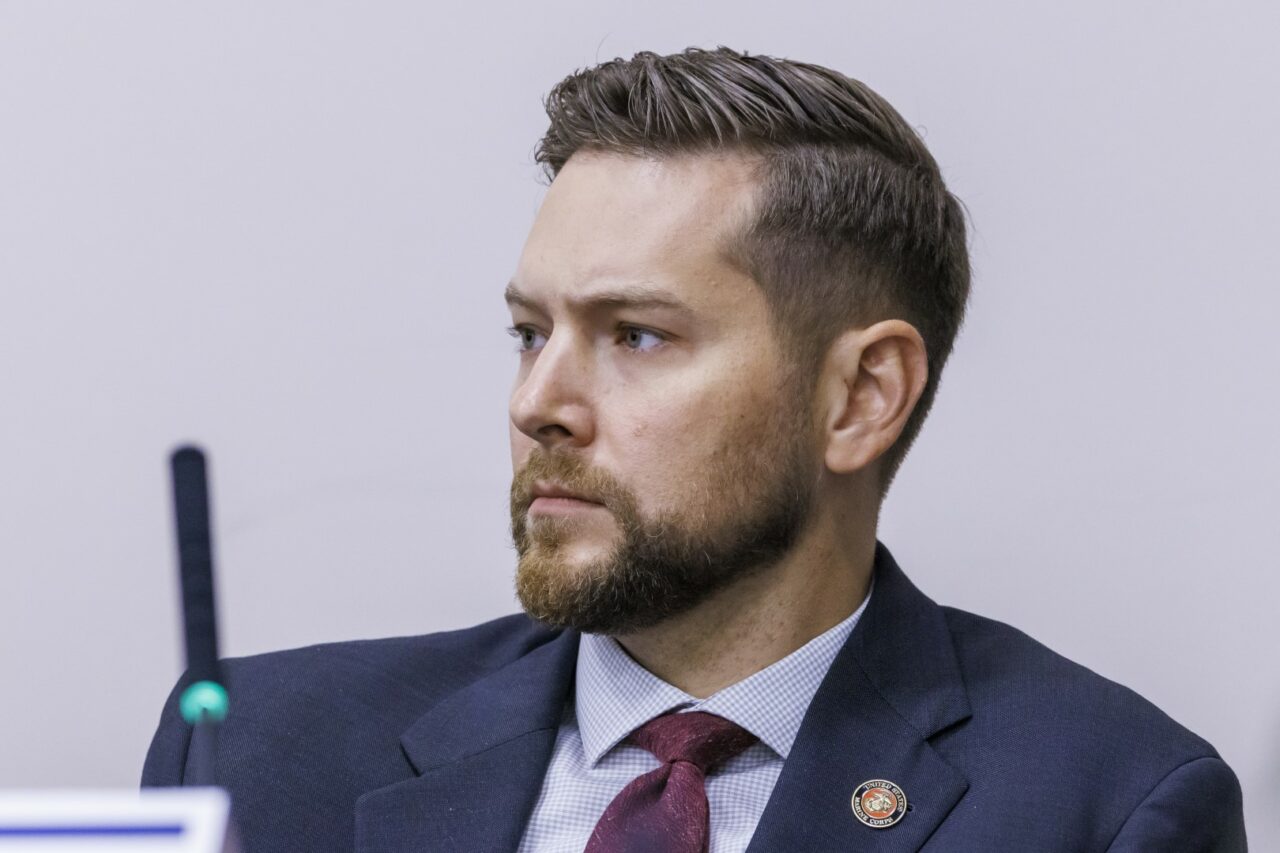 Under the new legislation, Florida could legally pick up 'unauthorized aliens' anywhere in the U.S.
The House is ready to vote on a controversial bill authorizing migrant flights from around the country.
"We are creating a beautiful program to help individuals who want to go to a sanctuary city to receive free air fare and get the trip that they want," said Rep. John Snyder, a Stuart Republican and the bill's sponsor.
The House picked up a Senate bill (SB 6B) passed on Wednesday. While House members have dealt with a number of Democratic amendments, rejecting them all, a vote was put off until later in an ongoing Special Session. The House expects to hold a vote around 10 a.m. Friday.
Democrats heavily criticized the bill, an apparent cleanup of legislation last year that authorized a program under the Florida Department of Transportation (FDOT). The execution of that power gained national attention when DeSantis chartered a company to fly 49 migrants, most Venezuelan refugees, from San Antonio to Martha's Vineyard in Massachusetts.
But that program has been challenged in court, in part because the original legislation only authorized the transport of migrants in "this state."
The proposed legislation would make clear that flights could move people from anywhere in the country. Snyder said that's important because of the situation at the U.S.-Mexico border.
"Unfortunately, things at the border have further deteriorated under President (Joe) Biden and (Homeland Security) Secretary (Alejandro) Mayorkas," Snyder said. "We are truly at emergency levels."
That's part of why $10 million in funding will shift from FDOT to the Department of Emergency Management.
Democrats, meanwhile, suggested the unchecked program runs the risk of worsening the immigration situation. Rep. Dotie Joseph, a North Miami Democrat, alluded to child separation policies under former President Donald Trump. She worried Florida will relocate migrants around the nation without tracking the whereabouts once dropped off.
"To this day, we are still trying to track some of the children that were taken," she said. "What steps are being taken so that kind of fiasco doesn't happen with Florida?"
House Republicans shot down Democratic amendments that would prohibit transport of green card holders and others in the U.S. legally, as well as an amendment limiting the program only to move migrants already in Florida.
The chamber also shot down an amendment to require competitive bidding for contractors, a measure proposed after the Martha's Vineyard's flights were handled by Vertol Systems at a charge of at least $1.56 million.
Republicans said the program will only move people who voluntarily agree to be relocated, and it will be up to social services at final destinations to keep track of migrants. But Snyder did not answer whether migrants could change their minds once en route.
Critics have said the legislation's use of the term "unauthorized aliens," in addition to being dehumanizing, will be legally nebulous. There's no federal designation of migrants using those terms.
Rep. Michael Gottlieb, a Davie Democrat, noting ongoing litigation charging that changing statute language now will effectively serve as a "legislative pardon" for last year's questionable flight. Snyder said it does no such thing.
Unlike Sen. Blaise Ingoglia, the Spring Hill Republican who sponsored the legislation in the Senate, Snyder directly addressed the existing program. He characterized the flights as an improvement of the situation of the migrants transported. He said one individual claimed after entering the U.S. in Texas, he slept in a cold facility with just a metallic blanket for warmth, but after flying to Martha's Vineyard was put up in a hotel.
While the bill allows Florida to deal with migrants anywhere in the U.S., Snyder noted South Florida has seen an influx in the last two months of refugees landing in Florida. Snyder said he was notified more than 100 migrants had come by water to Southeast Florida just this weekend.