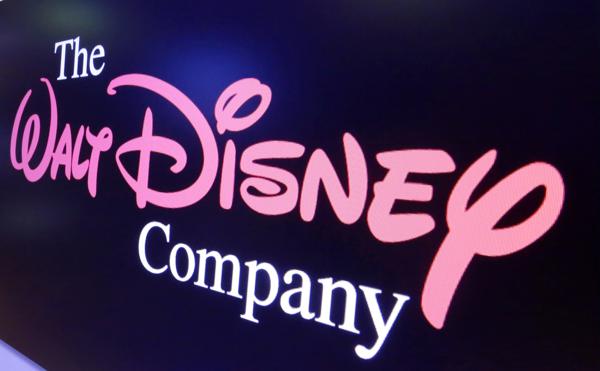 A woman says she lost her dream job because the company failed to accommodate her disabilities as required under federal law. Now, she's suing.
Morgan Schoepfer said she grew up a Disney super fan in Maryland and and was thrilled when she landed what she thought was the perfect job: Working in a giant Disney retail store in the Disney Springs shopping complex near the theme parks.
"Working at Disney was a dream for Plaintiff until she found herself in the most hostile work environment she had ever experienced," according to Schoepfer's lawsuit filed last week in federal court.
Twenty-three-year-old Schoepfer is accusing Disney of failing to accommodate her disabilities and then retaliating against her when she complained last year. Her hours were cut, then she was fired Nov. 30, her lawsuit argued.
The Maryland resident had been diagnosed with a litany of health issues, including cerebral palsy, Crohn's disease, Gastroparesis and Colonic Dysmotility, which her suit described as causing paralyses of the large intestine, causing her to use the bathroom frequently.
The problems with Schoepfer's job at the World of Disney store arose when she requested special accommodations to sit in a chair and rest every 30 minutes which she said was possible if she worked the cash register. Her accommodation requests also included access to the bathrooms, not lifting anything above 10 pounds because cerebral palsy affects her balance and not handling open food or cleaning the bathroom, her lawsuit said.
But Schoepfer's lawsuit said Disney failed to provide her accommodations as required under federal law, and Disney managers took her needs and then her complaints lightly.
She was sometimes sent to work on the sales floor, so she wasn't allowed access to a chair, and was required to carry boxes in the stock room.
In September, Schoepfer said she got dizzy from standing too long, collapsed and then had a seizure that landed her in the hospital.
"We are a big corporation, so we do make mistakes. We'd like to do better but we will not get there overnight," an employee relations senior manager told Schoepfer when she left the hospital, the lawsuit said.
Schoepfer also said in the lawsuit she soiled herself several times because Disney didn't always provide her bathroom accommodations since the facility was sometimes full.
Meanwhile, Disney pressured her to quit and and withheld her accommodations.
"Inclusiveness is a public relations thing … it's not what you think," a guest experience manager told her, according to her lawsuit.
Schoepfer filed discrimination complaints in October with the U.S. Equal Employment Opportunity Commission and the Florida Commission on Human Relations then received a right to sue letter in December, her lawsuit said.
Schoepfer has documented her health struggles online. At one point in her life, she wrote needed a surgical feeding tube inserted because of her Gastroparesis which slows down food passing through the small intestine.
"Being chronically ill doesn't get to hold you back. You fight for answers, you adapt, you grow, you fight, and you keep going," she wrote about living with chronic illnesses. "If you feel like something is wrong, speak up. And if no one's listening, shout until someone does."
Schoepfer resides in Mount Airy, Maryland, according to her lawsuit.
"We intend to prove that Disney subjected Ms. Schoepfer to an abusive environment because of her disabilities," her attorney, Brett Kaplan, told Florida Politics in a statement. "We commend Ms. Schoepfer — a disability advocate in her own right — for coming forward and sharing her experience. We look forward to presenting our client's claims in court, and ultimately, holding the Defendant accountable."
Representatives for Disney World did not respond to a request for comment this week.
The company highlights its diverse workforce and culture "that is welcoming and respectful" as part of its commitment to inclusivity, according to its website.