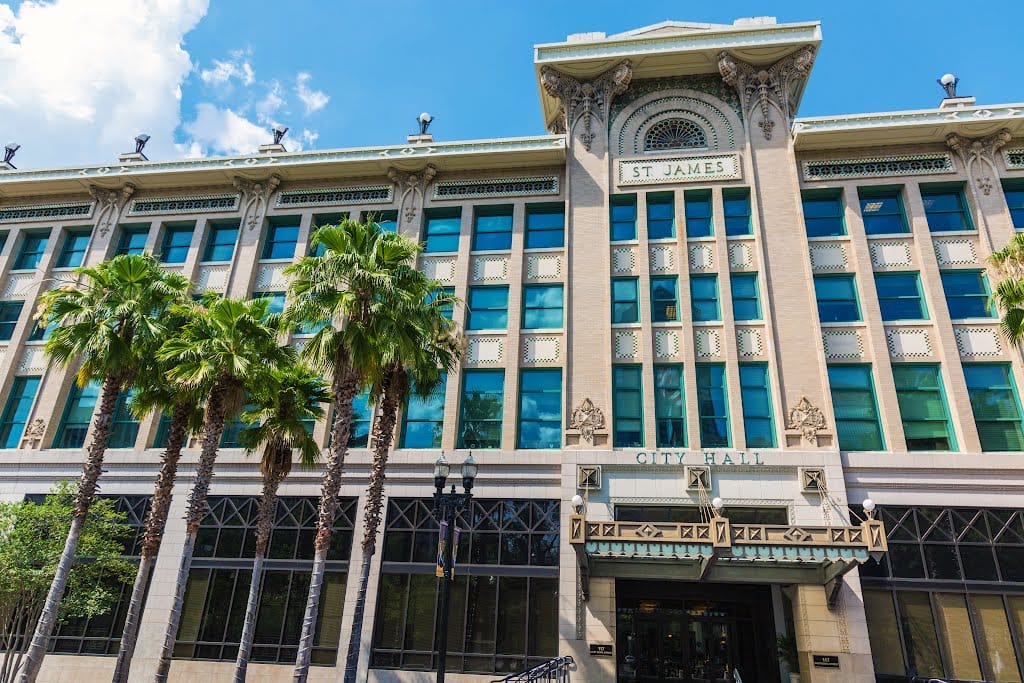 Capital investment budgets would crash, and workforce reductions would be imminent.
A white paper circulating internally in the office of Mayor Lenny Curry suggests there would be "extreme financial impacts" if pension reform was reversed.
The issue has a renewed salience, with mayoral candidates such as Republican Daniel Davis contending "all options are on the table" regarding pensions for new police and fire hires.
However, those options would come at a cost for the city's workforce and quality of life, the white paper notes, and would keep the city from being able to pay for much-needed capital improvements, many of which were deferred when the pension crisis got worse during the John Peyton and Alvin Brown mayoral terms.
Defined benefit pensions were eliminated for new hires as of 2017, a condition of pension reform legislation in Jacksonville and Tallahassee. The measures authorized a successful referendum dedicating a current half-cent sales tax to defraying legacy pension debt once its current purpose of paying down Better Jacksonville Plan obligations is fulfilled. Estimates now are that it could happen in 2026.
Unwinding pension reform, asserts the white paper, would lead to the forfeiture of that sales tax option, and the expected $9.6 billion stream it is to provide over 30 years.
In return, new city hires would receive 401K-style defined contribution plans, rather than the defined benefit plans that incurred billions of dollars in debt.
Recent estimates are that the city has $3.6 billion in pension debt, the seventh-highest municipal burden in the country. That obligation would only increase if the pension reform was reversed.
"Unwinding Pension Reform would require the city make the Pension Funds whole by contributing an extra $489,600,000 to the funds," money "deferred due to future surtax expectations."
The city's contribution would also go up an additional $75 million, requiring the city to "take significant financial actions such as raising taxes, halting or terminating … scheduled capital investments, and considerations of reductions of workforce, as well as pay freezes and salary rollbacks." Defined benefit pensions would cost the city $84 million more a year.
Credit rating agencies would likely "downgrade" the city's credit rating if the course was reversed toward a defined benefit scheme, meanwhile, which would "increase the city's cost of borrowing to pay for large capital investments."
The city's interest costs would also balloon "by approximately $8 million in the first year, $16 million in the second year, $24 million in the third year, and so on … meaning that the city will be able to fund less improvements in Jacksonville's infrastructure over time without increasing taxes or cutting other services."
That means current capital plans, which include $500 million of investment in the last two fiscal years and a $2 billion five-year plan, would be scuttled.
Pension reform allowed the city to essentially triple cash reserves from $90 million in 2017 to $267 million in 2021, and facilitated the paydown of $500 million in debt. Those trends would reverse if the pension scheme reverted to the previous plan.
The white paper also refutes the argument that pension reform has led to increased turnover among police and correctional officers and firefighters, noting that turnover has decreased over the last five years for all three cohorts.