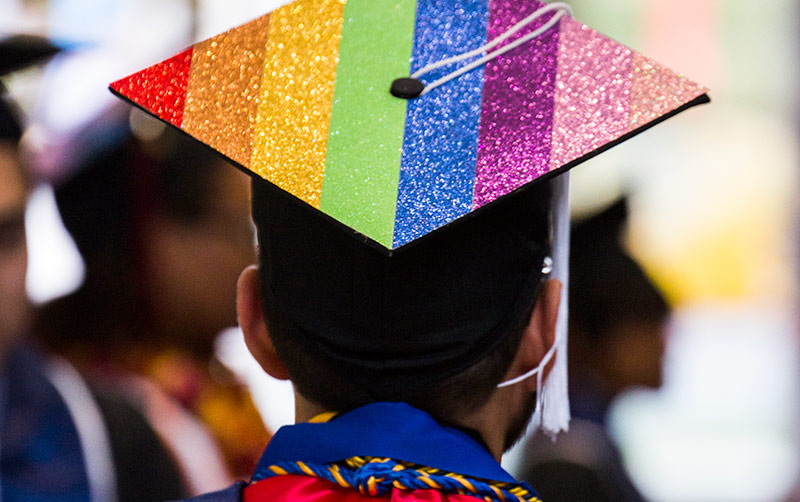 'Plaintiffs have shown a strident disagreement with the new law. ... But to invoke a federal court's jurisdiction, they must allege more.'
Saying the challengers didn't have standing to bring the case, a federal judge threw out a lawsuit seeking to block Florida's law banning the teaching of sexual orientation and gender identity in K-3 grades.
U.S. Judge Wendy Berger of Orlando previously dismissed the suit last year when it was brought by a group of students, parents and teachers, saying it didn't include complaints of imminent harm caused by the law's enforcement, but allowed the suit to be refiled. But the latest version, filed in October, had similar issues, U.S. Judge Allen Winsor of Tallahassee ruled.
"Despite some new factual allegations, the Second Amended Complaint still does not allege facts showing any concrete future harm that is fairly traceable to the law's enforcement and redressable by an injunction prohibiting that enforcement," Winsor stated in the ruling.
Winsor added that the complaint that books featuring LGBTQ characters or topics were removed from libraries in some school districts wasn't a specific injury brought on the challengers to the law, and in any case couldn't be remedied by striking down the law.
"Moreover, Plaintiffs have not alleged facts to show that the books' removal was traceable to the law's enforcement or redressable by an injunction precluding that enforcement," Winsor wrote.
The Legislature, prodded by Gov. Ron DeSantis, passed the law (HB 1557) last year over objections from Democrats and LGBTQ advocacy groups. Those critics argued it targeted LGBTQ teachers, parents and students and dubbed it the "Don't Say Gay" law. The group challenging the law, which took effect July 1, argued it violated the First Amendment's protection of free speech, the Fifth Amendment's guarantee of due process and the federal Title IX law.
In addition to the book removals, the complaint alleged School Boards across the state-imposed restrictions on anything that could be viewed as acceptance of LGBTQ people, including a ban on "safe space" stickers in Pasco, the removal of LGBTQ references in a school play and the rescinding of a resolution recognizing LGBTQ History Month in Miami-Dade.
But striking down the law banning LGBTQ instruction in schools wouldn't necessarily reverse those policies, Winsor reasoned.
"Plaintiffs have not alleged facts showing that an injunction against the provision they challenge would be reasonably likely to lead to a change in Pasco County's sticker policy," Winsor wrote.
"They have not alleged facts to show a likelihood (rather than mere speculation) that enjoining a law regulating 'classroom instruction' would cause Pasco County to change a policy addressing something other than classroom instruction."
Winsor summed up by noting mere disagreement with the law without a specific harm caused by its enforcement is not enough to overturn it.
"Plaintiffs have shown a strident disagreement with the new law, and they have alleged facts to show its very existence causes them deep hurt and disappointment," Winsor wrote. "But to invoke a federal court's jurisdiction, they must allege more. Their failure to do so requires dismissal."