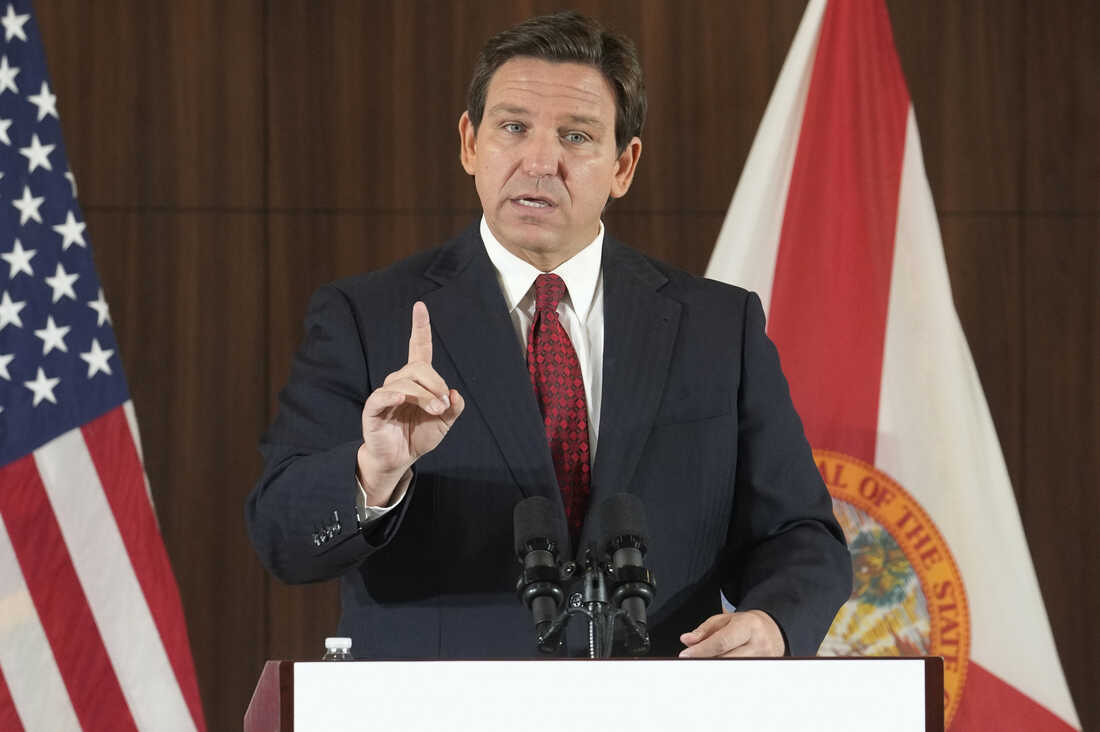 The Governor bashed Biden's 'blank check' approach to conflict, lack of clear strategic objective.
One potential 2024 presidential candidate is throwing cold water on the current President's trip to Ukraine.
Gov. Ron DeSantis told "Fox & Friends" viewers about his serious concerns with Joe Biden's Ukraine policy, including a potential "proxy war" with Beijing and an open-ended war with no seeming strategic objective.
"Well, they have effectively a blank check policy with no clear strategic objective identified and these things can escalate. And I don't think it's in our interest to be getting into proxy war with China, getting involved over things like the borderlands or over Crimea," DeSantis said.
"So I think it would behoove them to identify what is the strategic objective that they're trying to achieve. But just saying it's an open-ended blank check, that is not acceptable."
DeSantis also said that Russia was not a serious threat, as the last year has shown that given its lack of progress in subjugating Ukraine.
"Well, I think it's important to point out the fear of Russia going into NATO countries and all that and steamrolling, you know, that has not even come close to happening. I think they've shown themselves to be a third-rate military power. I think they've suffered tremendous, tremendous losses," he said.
"I've got to think that the people in Russia are probably disapproving of what's going on. I don't think they can speak up about it for obvious reasons. I think Russia has been really, really wounded here, and I don't think that they are the same threat to our country, even though they're hostile," DeSantis added. "I don't think they're on the same level as a China."
DeSantis also contended that the willingness of Russia, and apparently China, to engage in Ukraine is a direct consequence of the "weakness" of the Biden administration.
"I'm also reminded that I don't think any of this would have happened, but for the weakness that the President showed during his first year in office, culminating, of course, in the disastrous withdrawal in Afghanistan," DeSantis contended.
"So I think while he's over there, I think I and many Americans are thinking to ourselves, okay, he's very concerned about those borders halfway around the world. He's not done anything to secure our own border here at home. … We've had millions and millions of people pour in tens of thousands of Americans dead because of fentanyl. And then of course, we just suffered a national humiliation of having China fly a spy balloon clear across the continental United States. So we have a lot of problems accumulating here in our own country that he is neglecting."