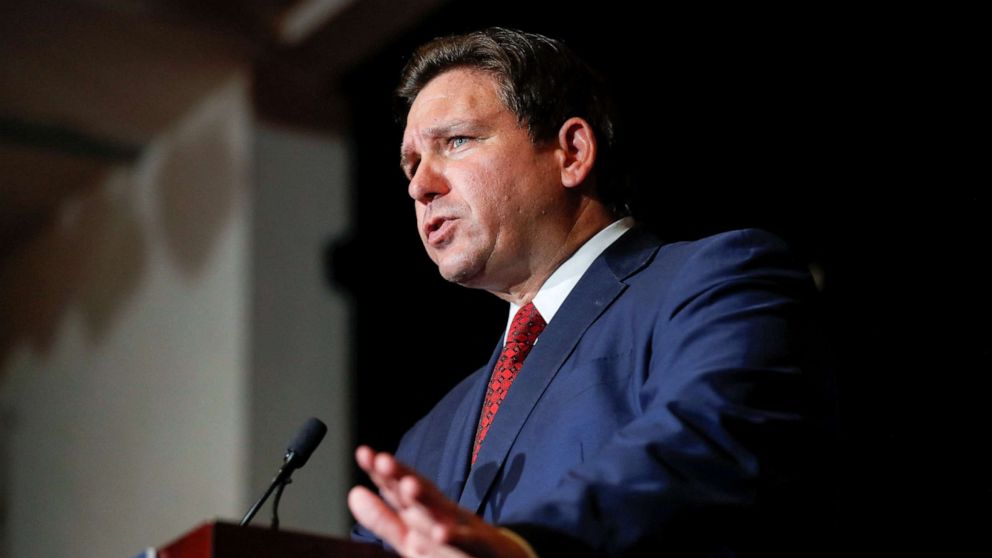 'We believe this is just the kind of case Gov. DeSantis can embrace to right a wrong that should never have happened.'
A police union and several current and former Sheriffs are again calling on Gov. Ron DeSantis to pay a former Broward County deputy who suffered permanent injuries in an entirely preventable shooting 15-plus years ago.
In a letter to the Governor, the Broward Deputy Sheriffs Association commended DeSantis for his support of police and called him "the most pro-law enforcement Governor in the nation."
DeSantis is in the middle of a three-stop tour of New York, Illinois and Pennsylvania to tout Florida's tough-on-crime policies and sell the Sunshine State as a more favorable home to law enforcement officers and their families.
In keeping with his pro-police stance, the group wrote, DeSantis should support legislation (SB 20, HB 6003) that would clear a $10 million state payment to former Broward Deputy Maury Hernandez.
Broward Sheriff Gregory Tony and former Sheriffs Scott Israel, Ken Jenne and Al Lambert have previously co-signed statements requesting DeSantis' support on the matter.
"We believe this is just the kind of case Gov. DeSantis can embrace to right a wrong that should never have happened," wrote Matt Cowart, the union president.
Hernandez was 28 and heading to work when he pulled over a motorcyclist named David Maldonado in Opa-locka on Aug. 6, 2007. Maldonado fled before turning and shooting Hernandez in the head with a .45-caliber handgun.
The injury left Hernandez with lasting physical and financial hardship, including partial paralysis and difficulty walking. He lost his job and the medical benefits that came with it, leading to additional economic damages as he sought recovery treatment.
Maldonado should never have been on the street that day. Less than four months before the shooting, Maldonado pleaded no contest to felony traffic charges and received a 24-month probation sentence.
Between then and the shooting, he accrued 40 traffic and administrative violations — including reckless driving, unauthorized possession of a firearm and use of nonprescription drugs — of which his parole officer failed to notify the Broward State Attorney's Office and presiding circuit court judges.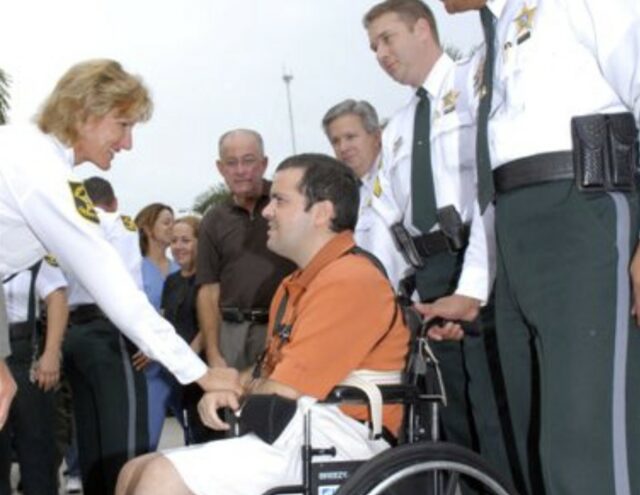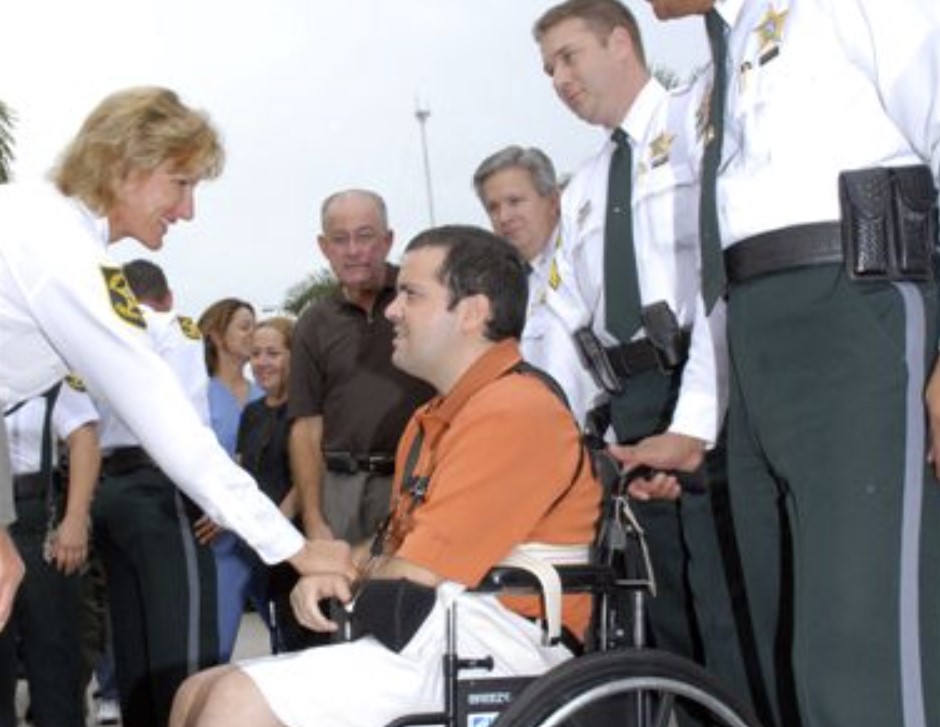 Hernandez sued the Florida Department of Corrections in 2009, but the 17th Judicial Court in Broward dismissed the case, ruling that despite the department's failure to follow its stated procedures, it "owed no duty of care" to Hernandez.
Since then, several lawmakers have taken up Hernandez's cause, including Miami Gardens Sen. Shevrin Jones, as well as former Sen. Oscar Braynon and former Rep. Evan Jenne, both of Broward. This year, Port Orange Rep. Tom Wright and Hialeah Rep. Alex Rizo are sponsoring bills that, if approved, would authorize payment to Hernandez.
Hernandez told CBS in October it's been "extremely frustrating" to still be awaiting relief he and many others believe is due to him.
"I don't want to be in this situation," he said. "I would have hoped something like this would have been solved years ago."
The legislation by Wright and Rizo is known as a claims bill or "relief act" and is intended to compensate a person for injuries or losses caused by the negligence or error of a public officer or agency.
Claims bills arise when appropriate damages exceed what's allowable under Florida's sovereign immunity laws, which protect government agencies from costly lawsuits. State law currently limits what can be paid without legislative action to $200,000 per person and $300,000 per incident, though lawmakers have been trying to raise those payout caps.
In addition to clearing $10 million to Hernandez, the legislation would also waive all existing interests the state holds in liens against him for treatment and care he received due to the shooting.
"Backing the blue in Florida in the next few weeks should hopefully translate to the Governor supporting a claims bill that would restore justice to Hernandez and his family," Cowart wrote. "We respectfully urge Gov. DeSantis, whom we proudly support, to come to Maury Hernandez's aid and publicly advocate for this opportunity to deliver justice."