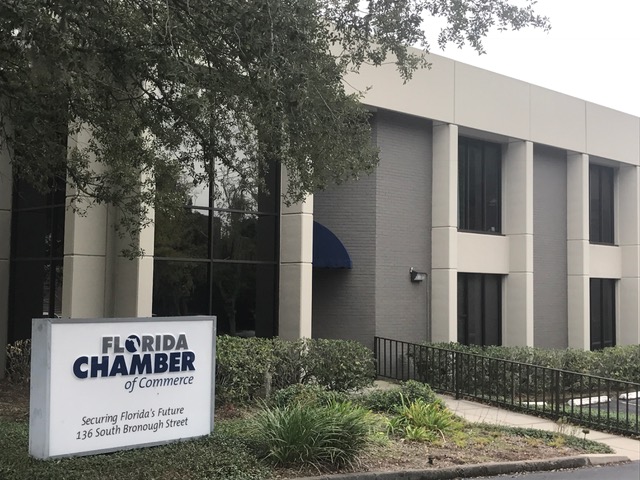 The pro-business group said these things will keep Florida's economic boom going.
The Florida Chamber of Commerce is hosting its annual Legislative Fly-In, touting mostly rosy statistics on the state's economic and political landscape and outlining the group's 2023 priorities.
Florida Chamber President and CEO Mark Wilson said the state adding more than 1,000 residents per day, there are more jobs available than there are job seekers, and many of the state's fastest growing industries will be key to Florida becoming a top 10 economy by 2030 — a top Chamber goal.
"As important as tourism, construction and agriculture are — and those are incredible industries in Florida, and they will be 100 years from now — that's not the whole story. Look at manufacturing. Look at modeling and simulation. All across the tech sector, the finance sector and FinTech. Florida's on fire, and the whole country is talking about it," he said.
New Florida residents are also bringing a record amount of wealth with them. The Chamber cited estimates showing the state imports about $2.7 million in wealth every hour, or approximately $65 million a day.
Meanwhile, New York, which the Florida Chamber often casts as the poster child for anti-business policy, is losing about $2.2 million per hour. While Texas is in the black, Florida's adding about three-and-a-half times the wealth of the Lone Star State.
Amid the current economic boom, Wilson said business leaders across the country frequently ask him what it's like to be leading the Chamber.
"Imagine being strapped to the side of a rocket — it's literally like that most days," he said.
Still, the Chamber said there are state policies that could send that rocket off course. The primary threat, per the 2023 Florida Business Agenda, is lawsuit abuse. The Chamber is not alone in claiming excessive litigation is stymieing growth across industries and leading to higher costs for everyday Floridians. The Associated Industries of Florida recently included a bundle of tort reforms on its 2023 wish list.
Specific reforms cited by the Chamber include the elimination of one-way attorney fees and contingency fee multipliers, curbing the use of "letters of protection" in medical damages litigation, and shedding Florida's reputation as a haven for "bad faith" insurance lawsuits.
The Chamber is also pursuing an "all-of-the-above" strategy on affordable housing. That will include investments in high-speed internet infrastructure to "expand the radius of housing opportunities"; new builds at all levels and price points to provide more housing options for working Floridians; dedicated funding to supplement homeownership and rental opportunities; and addressing local zoning restrictions and regulations that choke housing supply.
The Florida Chamber said it will also be pushing to expand school choice programs, which lawmakers have already made a priority. A Senate bill that would expand eligibility for school vouchers to all Florida families cleared its first committee during Tuesday's Fly-In.
Further infrastructure investments are also on the list, with the Chamber citing estimates showing that the state will add an additional 2.4 million drivers, 2.8 million residents and 40 million additional visitors between now and the start of the next decade.
Wilson said the Chamber is already in the Capitol Complex pushing its priorities ahead of the 2023 Legislative Session, which starts March 7.
"In Florida, we typically have about 2,500 bills that get filed and about 250 will pass, 90% of them will (pass) in the last five days. So, if you like basketball and you're one of these people who shows up for the last two minutes, just come back for the last week," he said. "If you want to get stuff done, you're here at the right time."