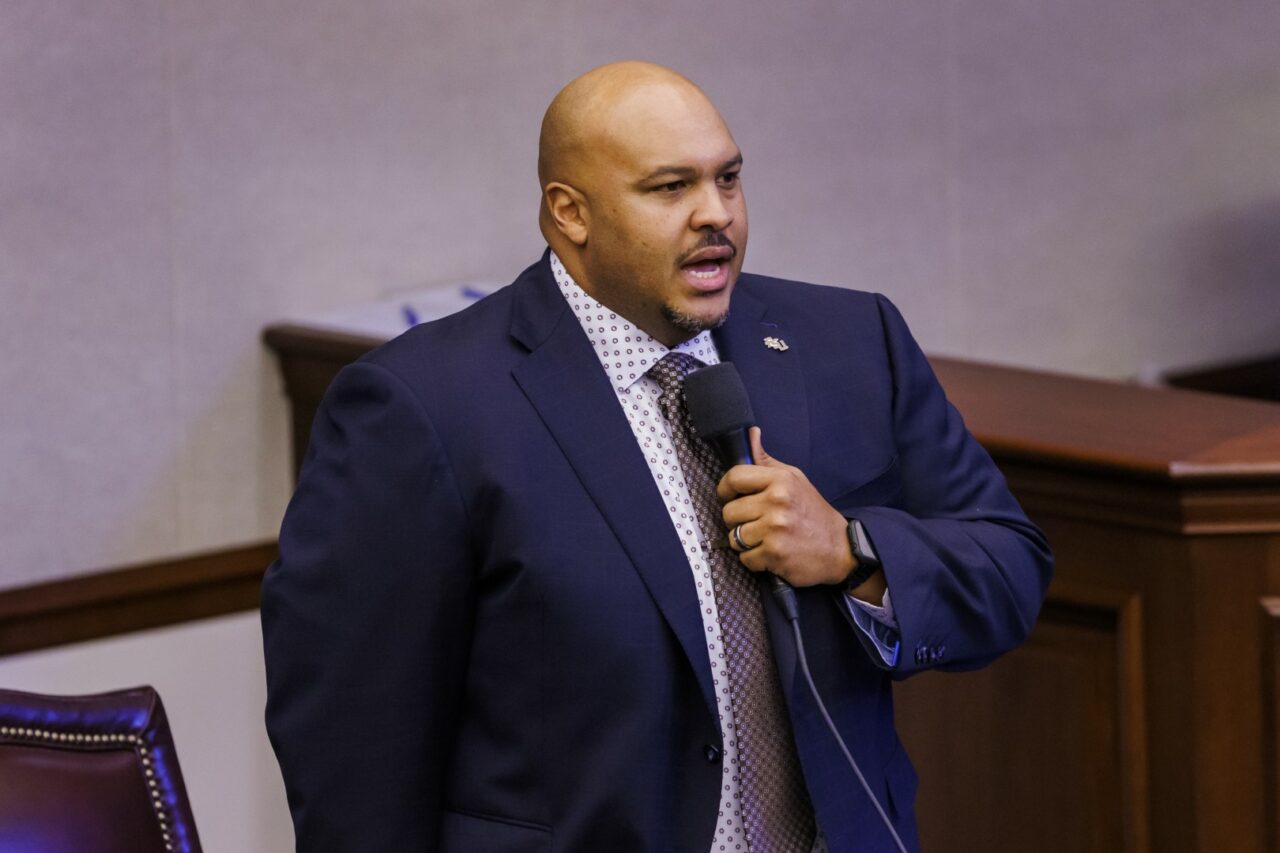 The panel's three Democrats voted against the bill.
Legislation expanding the use of vouchers for private school tuition to all families — regardless of income — passed its first Senate committee test amid questions about who benefits and at what cost to public schools and taxpayers.
The bill (SB 202), which has a companion bill (HB 1) moving along in the House, passed 9-3 along party lines in front of the Senate Committee on Education Pre-K-12. That didn't happen, though, without some blistering criticism.
Rich Templin, a lobbyist for the Florida AFL-CIO, told the panel the change will be a benefit that accountants are sure to be telling their millionaire clients about.
"You have millionaires who have had their children in private schools their entire lives and you're going to turn around and give them a check," Templin said. "Of course they are going to take it."
Republican Sen. Corey Simon of Tallahassee, who introduced the bill, cited an episode of "The Cosby Show," to make the point that children are not wealthy — it's their parents.
Simon, who relinquished his position as Committee Chair for the discussion, swatted away questions about the lower bar of requirements for testing, teacher certification and enrollment that private schools face compared to their public school counterparts.
"We're not arguing for systems," Simon said, asserting the committee should avoid getting in the weeds in discussing public versus private education. "We're arguing for students."
The bill did receive support from surprising quarters, however. School Boards around the state have been raising the alarm about spreading finite public dollars to more schools. But former Democratic Sen. William "Bill" Montford III, now Chief Executive Officer of the Florida Association of District School Superintendents, said he supports the bill.
"Superintendents … are not afraid of competition," Montford said. "In fact, they embrace competition."
Unlike its House companion, Simon's 74-page bill addresses a host of issues, such as school construction costs, making buses optional for student transportation and loosening public school teacher certification requirements.
By far, though, the bill's provision that allows students to apply nearly $8,000 in public money to private school tuition generated the most discussion in the hearing that stretched beyond the allotted two-hour period. It reflects a long-sought goal for Republicans.
Republican Sen. Jay Collins praised the "fantastic job" Simon had done in drafting the bill.
"I love this bill," he said. "I applaud what this bill is doing because I fundamentally believe in empowering parents and empowering choice."
Democrats argued that, theoretically, the bill would give public funds to homeschooling parents who educate their children in Neo-Nazi principles.
Democratic Sen. Rosalind Osgood asked Simon if he had looked at what happened in Arizona, which made vouchers universally available to families wishing to attend private school. About 80% of those taking advantage of it were not in the public system to begin with and the costs turned out to be 10 times what was originally anticipated, she said.
Simon said he hadn't looked at that state's experience.
"I would like to think that we're trailblazing the way and Florida is continuing to lead on education," he said. "I don't know what the underlying issues are as to why those things have been made so in Arizona."
An analysis of the bill shows that the cost of the bill is unknown and dependent on what choices families make.