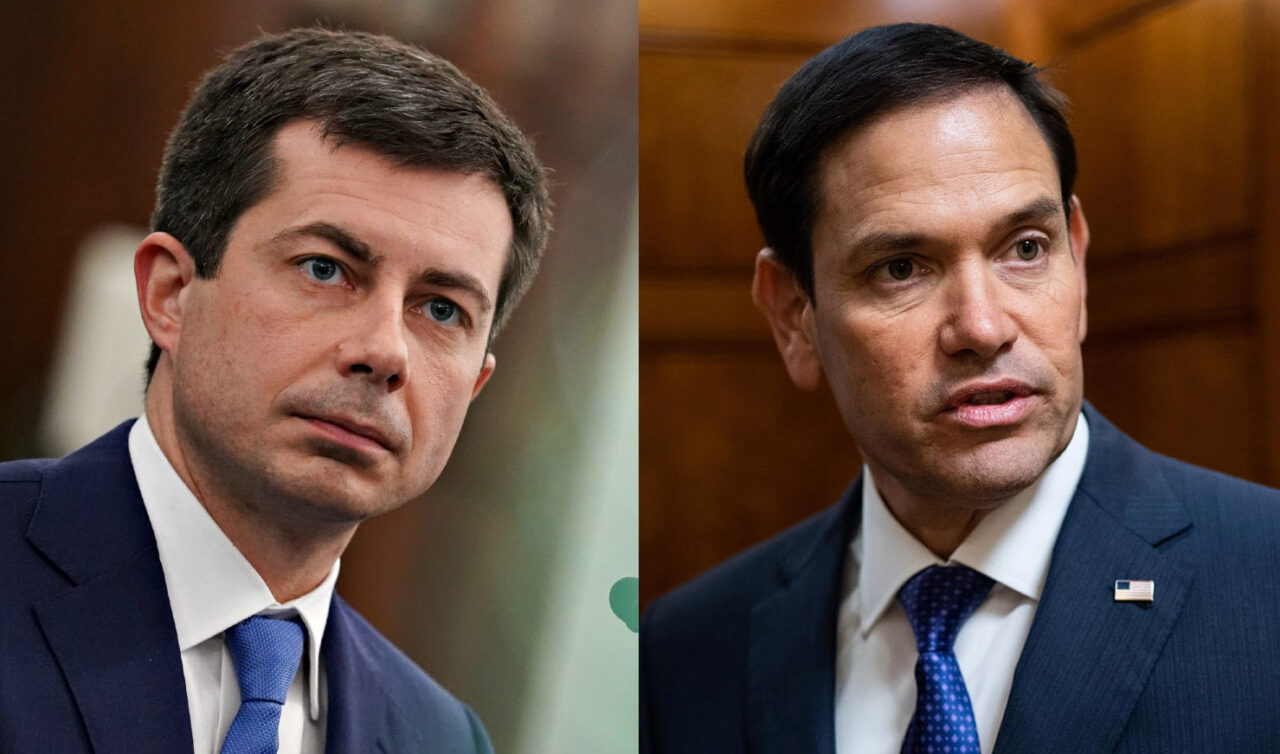 The Transportation Secretary said the Senator only sought deregulation until recently.
U.S. Sen. Marco Rubio continued to figuratively tie Transportation Secretary Pete Buttigieg to the tracks over an Ohio train derailment. But the Cabinet member accused Florida's senior Senator of only recently discovering a love for regulating the rails.
The Miami Republican asserted that a failure to visit East Palestine, Ohio, shows Buttigieg continues to divert his attention on the wrong issues.
"First Secretary Pete Buttigieg was m.i.a. on the derailment," Rubio said in a Twitter post. "Then he lies to media claiming my 2021 letter calling for more track inspections was a letter calling for deregulation. He is an incompetent who is focused solely on his fantasies about his political future and needs to be fired."
The Senator referenced a 2021 letter he co-signed requesting the Federal Railroad Administration to waive testing and allow more automation in rail inspections. Transportation officials say that appears to be the last time Rubio joined any communication about rail safety before a major train derailment in East Palestine.
Republicans in Congress have hammered Buttigieg for not showing up in person to the wreckage, with Environmental Protection Agency Administrator Michael Regan being the first member of President Joe Biden's administration to show up to the disaster days after a train left the tracks.
Buttigieg, for his part, has said regulatory issues contributing to the incident deserve the attention of Congress. The Transportation Secretary issued a series of proposed reforms Tuesday to prevent derailments and require railroad company Norfolk Southern to contribute to cleaning up the environmental disaster at the Ohio-Pennsylvania border.
He said that's more interest than Rubio has expressed on the matter ahead of political outcry about the crash.
"The facts don't lie. The 2021 letter you signed was obviously drafted by railroad industry lobbyists," Buttigieg tweeted in a reply to Rubio. "It supports waivers that would reduce visual track inspections. Now: will you vote to help us toughen rail safety accountability and fines, or not?"
Buttigieg shared a link to his proposals to increase accountability in the rail industry.
Rubio's staff has pushed back on accusations he supported deregulation, and said the letter pushed for modernization of the process. The Senator's team pointed to a U.S. Department of Transportation Inspector General's report from April that said current processes are "outdated" and that automated inspections would ensure track oversight resources are targeted optimally.
Of note, both Rubio and Buttigieg enjoy national prominence thanks to presidential campaigns. Rubio ran in 2016 on the Republican side, and Buttigieg sought the Democratic nomination in 2020.