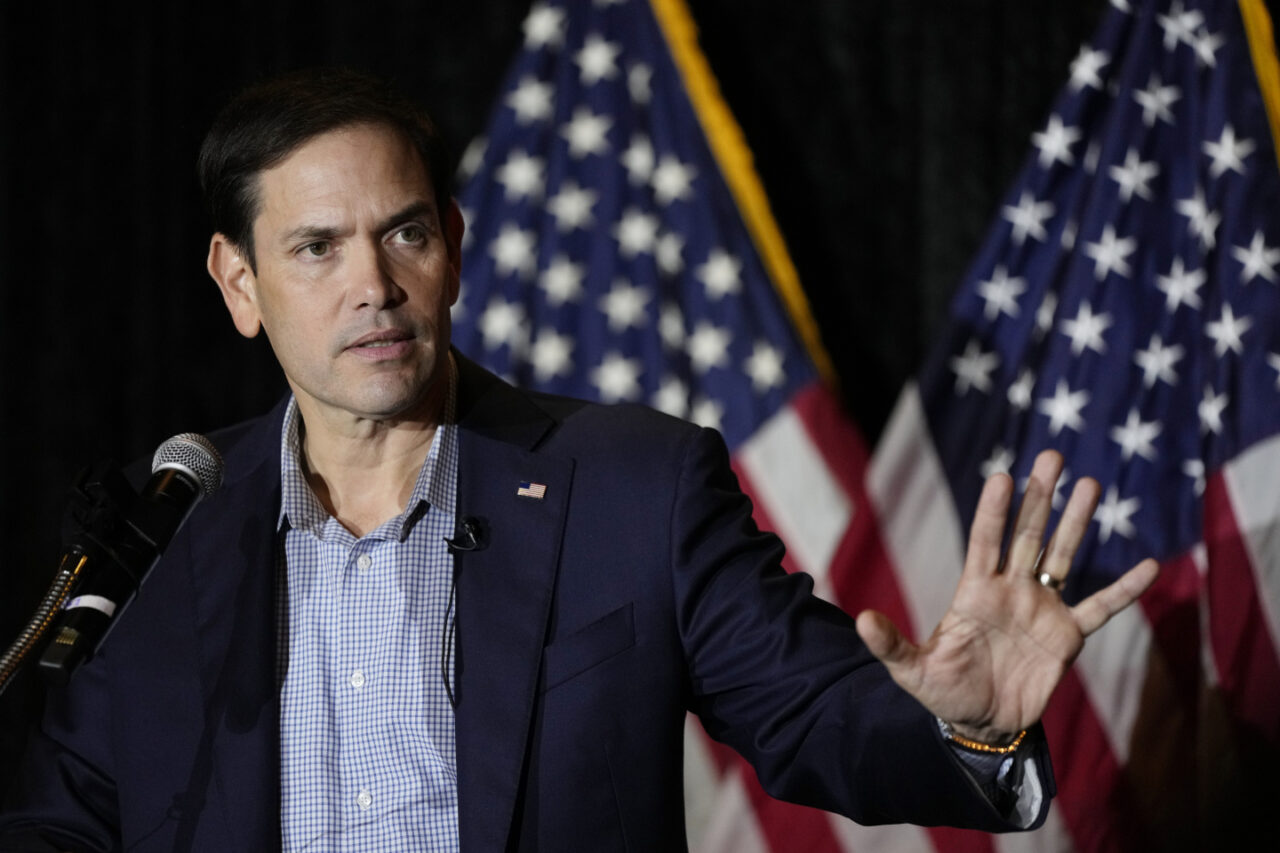 He has recently blasted Pete Buttigieg over administration response to an Ohio derailment.
Before U.S. Sen. Marco Rubio demanded Transportation Secretary Pete Buttigieg's resignation for a train derailment, he joined calls for looser regulations.
The Miami Republican was among 22 Senators who signed onto a letter requesting the Federal Railroad Administration to waive testing and allow more automation. Indeed, the October 2021 letter appears to be the last communication Rubio appears to have sent to the Department of Transportation about rail safety before a major train derailment on Feb. 3 in East Palestine, Ohio.
Rubio's office challenged the characterization of the 2021 letter as seeking a loosening in regulations. Rather, it said the FRA has procedures in place allowing testing of automated systems to go forward, and senators wanted an explanation why those procedures were not being followed.
The calamitous train wreck, which prompted evacuation of residents days after the crash as officials conducted a controlled release of chemicals, has drawn heavy criticism of Buttigieg and President Joe Biden's administration.
Rubio's criticism has been especially strong.
The Senator in a letter to Biden said Buttigieg "repeatedly demonstrated a gross level of incompetence and apathy that is detrimental to the safety and prosperity of the American people." He said negligence regarding the Ohio derailment follows a two-year pattern.
Notably, Rubio was among 13 Senators in 2021 to vote against confirming Buttigieg.
But those close to Buttigieg scoffed a little at Rubio's sudden interest in rail safety. That's a different angle than Rubio endorsed when he co-signed a letter from GOP Sens. Marsha Blackburn of Tennessee and Roger Wicker of Mississippi.
The letter supported a priority of the railroad industry, specifically the broader use of automated track inspection.
"These automated systems are changing the nature of track inspection," the letter reads. "An automated approach involves gathering massive amounts of data and analyzing it for patterns and warning signs, empowering a shift from reactive to preventative track maintenance practices. These automated test systems improve the nature of railroad track inspections and can increase track safety."
Notably, the Federal Railroad Administration has not allowed such automated inspections to replace physical inspections because they still fail to detect many structural defects. Testing by the DOT confirmed the need to continue more human visual inspections. Companies may use automated inspections, but not in lieu of individual inspectors.
An investigation into what caused the Ohio train derailment is still underway, but early indications are that a wheel bearing on a rail car was faulty, NPR reported. Further investigation findings should be published within two weeks.