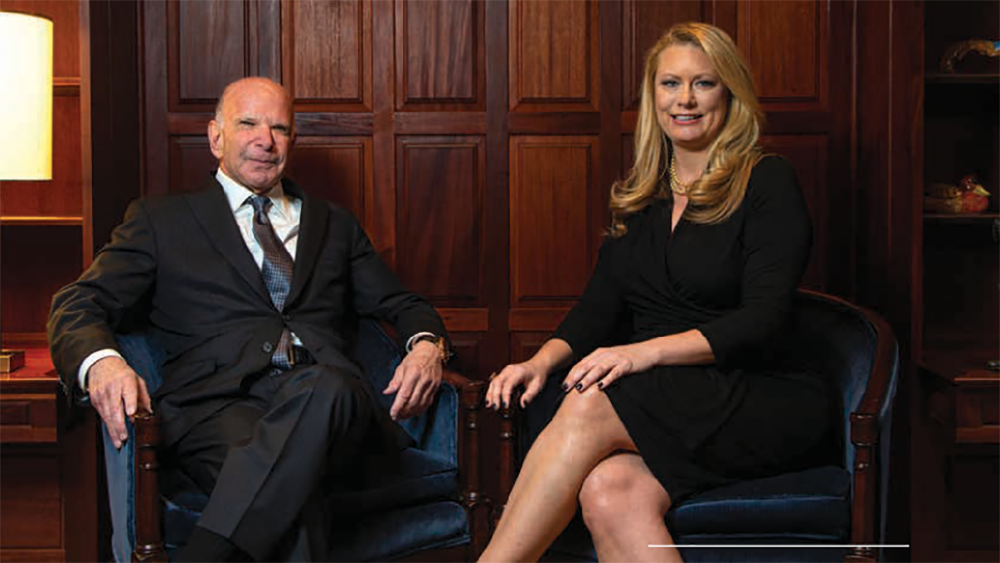 New reporting shows Rubin Turnbull's estimates could be as high as $11 million.
Rubin Turnbull & Associates continues its upward climb, posting an average of $8.13 million in lobbying fees last year. That's up from $7 million in 2021.
Those numbers landed Rubin Turnbull as No. 8 on the list of Top 25 Florida lobbying firms.
Founded by Bill Rubin and managed by Heather Turnbull, the firm earned an estimated $3.78 million from its 87 clients in the Legislature. They netted just over $4.3 million lobbying the Governor and Cabinet.
The earnings totals are based on the ranges Rubin Turnbull & Associates reports for income from each client. Florida Politics uses the middle number in those ranges to estimate revenues. The annual earnings estimate represents the sum of the firm's median earnings for each quarter.
In addition to the named partners, Rubin Turnbull's 2022 roster features Melissa Akeson, Erica Chanti, Jacqueline Carmona, Kevin Comerer, Jodi Bock Davidson, Christopher Finkbeiner, Zach Hubbard, Matthew Sacco and Sharonda Wright-Placide.
On the legislative side, HCA Healthcare was the top client last year; it was No. 2 for the Executive Branch. In 2022, the Tennessee-based hospital chain spent $460,000, up from $448,000 the year before.
The firm's marquee clients include Florida Crystals ($260,000) and The Richman Group of Florida ($280,000). Aetna, Miccosukee Tribe of Indians, Molina Healthcare and Wellpath also hit the six-figure mark on both sides of the Capitol complex, with $200K each.
Other clients on the list contain big names in the telecommunications industry.
For example, at $200,000 for both legislative and executive branches was Charter Communications, which has the largest subscriber base in the cable world.
Higher-ed is also well represented.
The firm handles the lobbying game plan for the University of South Florida, Florida International and Nova Universities, each with $120,000.  The University of Miami appears on the $100,000 level, as does the University of North Florida with $40,000 and Western Governors University with $30,000.
Other clients in 2022 were Fortune 500s AECOM and Southwest Airlines; local governments for Deerfield Beach, Miami, Miramar and Fort Lauderdale; and cannabis company Parallel.
In addition to client ranges, lobbying firms report their overall income in a broad range on the bottom line of their quarterly compensation reports. Rubin Turnbull's reports show their capped at nearly $11 million.
Florida lobbyists and lobbying firms faced a Feb. 14 deadline to file compensation reports for the period covering Oct. 1 through Dec. 31. Compensation reports for the first quarter of 2021 are due to the state in mid-May.