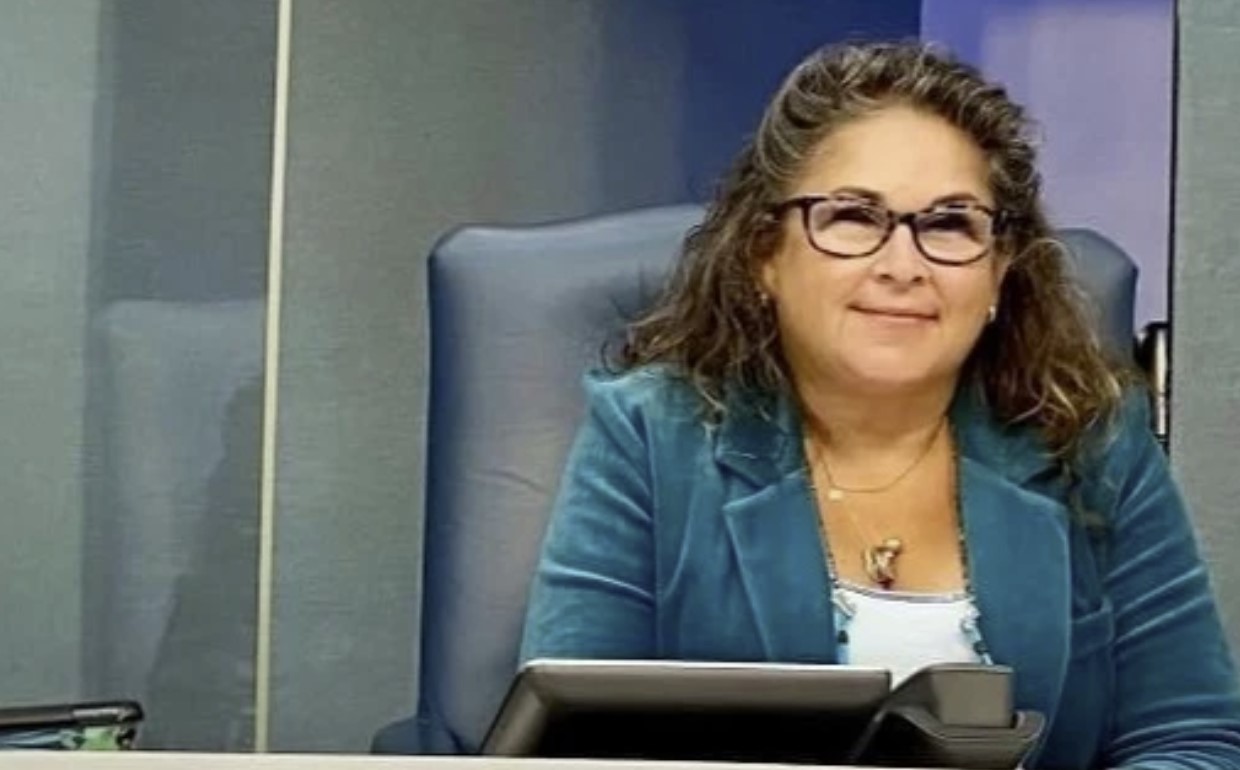 The first candidate to file for any of the three Miami Beach Commission seats up for grabs this year is also getting a head start on endorsements.
Community activist and marketing pro Tanya Katzoff Bhatt is now running for the Miami Beach Commission with support from half a dozen current and former elected public officials and homeowner's association leaders.
Bhatt's campaign announced its first round of endorsements, which come just over a week after she declared her candidacy to succeed term-limited City Commissioner Ricky Arriola in the Group 5 seat.
Atop the list is current Miami Beach Commissioner Alex Fernandez. In a statement, Fernandez praised Bhatt for the "collegiality and professionalism" she showed as Vice Chair of the Miami Beach Planning Board, one of her several community involvements.
"Those attributes will serve her well on the City Commission, where I know she'll continue to effectively advocate for resident-first policies ensuring positive outcomes to our most pressing challenges," he said. "I enthusiastically endorse her candidacy and look forward to serving with her on the Commission."
Bhatt also welcomed endorsements Thursday from former Miami Beach Commissioners Saul Gross, Nancy Liebman and Deedee Weithorn.
Alton Road Homeowners Association President Adam Kavitz and Gayle Durham, the former President of the West Avenue Neighborhood Association, similarly threw support Bhatt's way.
Liebman said in a statement that Bhatt has a "well-earned" reputation for being a hard worker and consensus-builder. She cited Bhatt's work as the leader of Miami Beach United, a local nonprofit that advocates for policies and political issues, including government transparency and improved quality of life for residents.
That activism, Liebman said, is "a taste of what we can expect from her as a City Commissioner: responsiveness, integrity and gumption."
"Tanya is just what this city needs."
A registered Democrat and city resident for 20 years, Bhatt is the founder and president of LaunchBrand, a marketing, branding and communications consultancy firm. She previously led branding efforts for the Frye Financial Center in Aventura, Miramar-based Top Secret Nutrition and American lifestyle and clothing brand Converse, among other jobs.
She resides on North Beach's Park View island, grew up in England and Brazil, and holds a bachelor's degree in American civilization from Brown University, according to her LinkedIn profile.
"I am grateful to have the support of so many of our community's most respected leaders as the race gets underway," she said in a statement. "Building on the legacies of each of them is a responsibility I intend to honor through action, first on the campaign trail and then on the dais."
As of Thursday afternoon, Miami Beach listed Bhatt as the only person actively running for the City Commission this year.
Two other seats are also up for contention Nov. 7: Group 4 and Group 5. Their respective occupants, Steven Meiner and David Richardson, have not yet filed to run for re-election.
The election also features a race to succeed outgoing Mayor Dan Gelber between former Democratic Commissioners Michael Góngora and Mike Grieco, who also served in the House, and Republican candidate David Hundley.
Of all the candidates, only Góngora has reported any fundraising.