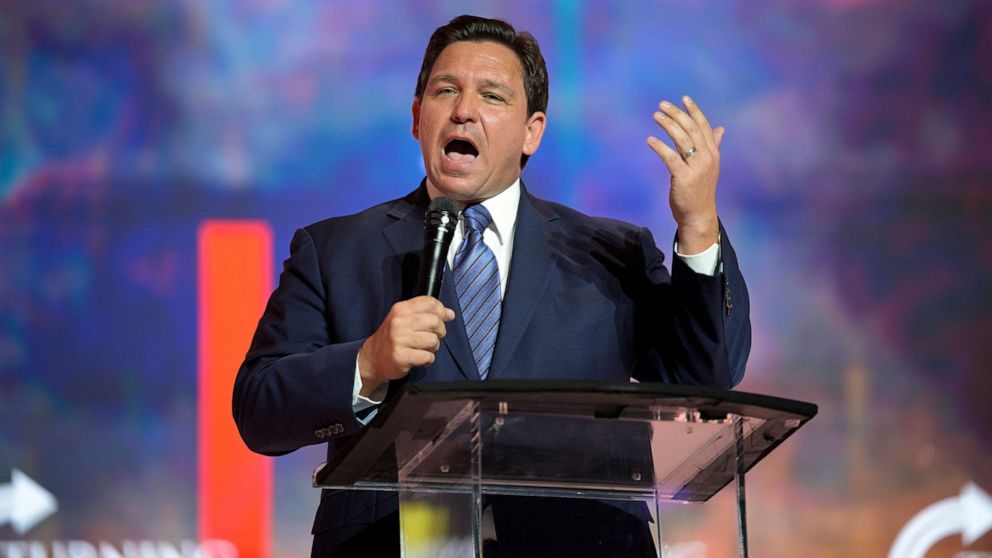 The Governor expressed frustration about low sales of his first book in his just-released volume.
Did Gov. Ron DeSantis' first book help him get elected to Congress?
The Governor told radio host Brian Kilmeade he wasn't sure how much he was helped by "Dreams from Our Founding Fathers," during an interview promoting the just-released volume "The Courage to be Free."
"Maybe. I had gotten out of the military, I was dabbling in different things and this was a time where … you (had) the Tea Party movement, a lot of energy and I thought maybe I could just provide commentary kind of in my spare time, maybe write a little bit. And so I ended up doing that," DeSantis recalled.
"And what it did is it took me in different parts around Florida where I would speak to like 100 people. I'd sell 20 or 30 books …. And what happened was a lot of these people that were buying the book were saying, 'Hey, you should run for office.' And I'm like, well, run for what?"
DeSantis then said he quickly saw an opportunity to run for Congress.
"What happened was they did the reapportionment in 2012. It created a new congressional district where we lived, my wife and I at the time, in Ponte Vedra Beach. And so I started: no name ID, no money, a six-month campaign, and we ended up winning a seven-way Primary by 15 points and … just gutted it out."
In the new book, DeSantis telegraphed some bitterness about how the previous volume was received. His insight regarding the realities of publication was telling, as he realized celebrity moves books more than literary quality, and that his book was not a "campaign book" as such.
"I just figured if you wrote a good book, you could sell it. I didn't realize how much of the industry revolves around authors who already have big names," DeSantis contended. "When it comes to nonfiction, it is far easier for a big name to sell a piece of garbage than it is for a new author to sell a good book."
During the Kilmeade interview, DeSantis also responded to a negative review in The New York Times comparing the writing in the new book to Chat GPT content, making it clear that the literary shortcomings were man-made and of his own creation.
"Well, I think that the thing is there's a lot of the critics will say, 'Oh someone else wrote it for him or whatever,' and I wrote it. I mean … that's just a fact."