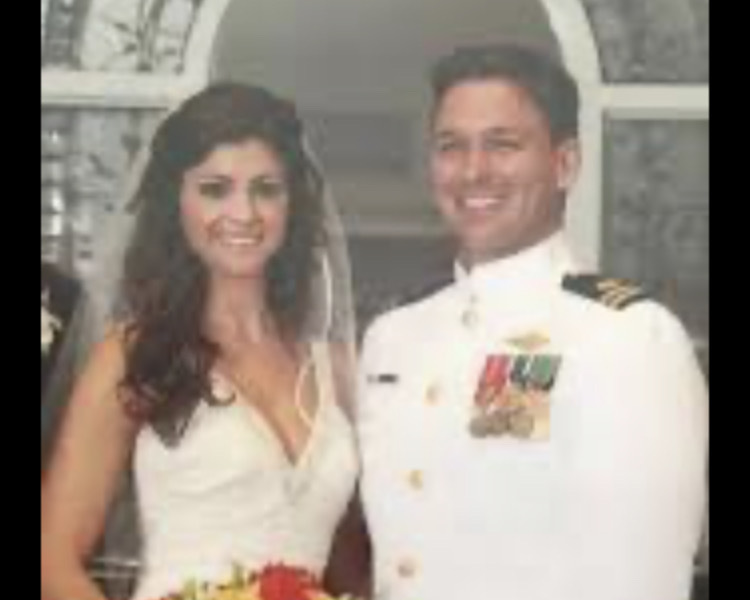 The newlyweds' reception was marred by a 'massive downpour for 10 minutes.'
Gov. Ron DeSantis has already called his wedding at Walt Disney World "ironic" given the political battle with the company last year over the Parental Rights in Education law.
But in a twist worthy of Alanis Morrisette, rain actually fell on his Disney wedding day, as he told radio host Brian Kilmeade.
"What I didn't put in the book was … we did the cocktail reception outside," DeSantis said. "There was no rain all day. And we get out to the cocktail reception, our guests are having a great time. They've been out there for like 30 minutes because we have been taking pictures.
"The heavens parted. A massive downpour for 10 minutes. It only rained 10 minutes and then it stopped. But everyone had to go in, you know, Casey got wet or whatever and so that was kind of it."
The Governor then tried to put a positive spin on the episode.
"They say that if it rains it's good luck, and so it ended up happening and we did, but we always look back and just say if the rain would have held off another 10 or 15 minutes, we would have been fine," DeSantis said.
"Little did we ever imagine that when we got married there, that somehow we would be tussling with them in politics of all things because we weren't thinking about politics at all. … Second of all, why would you have anything with Disney? I mean, they were like the All American company and so it's just ironic how things work out and when, when this started to happen, you know, my wife and I just started laughing at each other because of our history."
DeSantis has said there's a "new Sheriff in town" regarding governance of Disney. But the company will retain key prerogatives, including tax-free bonds, exemption from impact fees for construction projects and other tax incentives.